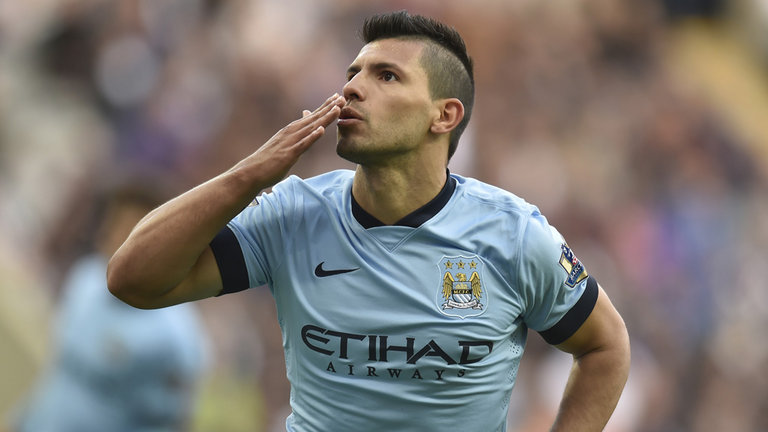 I'm away for this one, so will be watching at 11.30am in the morning with several beers in hand. I really expected more from RAWK than these comments, they all seem to be just a little bit sensible (not every one).  Personally I cant wait to see the back of 2016, and I just want to to be happy for the last few hours at least.
Happy New Year to one and all, I wish nothing but happiness and health.
COME  ON CITY !!!
Referee: Craig Pawson
Assistants: P Kirkup, M Perry
Fourth official: M Atkinson
And the rest…
Come on Redmen!!…Am confident about this. Think we will see the same starting X1 as against Stoke. Wijnaldum against Yaya and Milner against Sterling key. Our front four should have fun.
The most awaited tie of the league so far. It's not often you get the sense outside the big finals, semi finals of a game being the centre of the football universe. This is one of those.
Best opportunity to get in mood for new years eve!…Really big game against a great team managed by one of the best managers in the world.
Really up for this and already buzzing, let's win this red men!!…Hoping for an unchanged line up, maybe Sturridge for Origi, but there i trust Klopp.
Win this and the expectations of the fans will go through the roof. ..On paper they are a very good side. I just think they are struggling a bit to adjust to the managers requirements. So I think it's a good time to play them…Play our game and be clinical and we are every chance of beating them.  A win would put a marker down to the rest of the league (if we haven't already)…Team picks itself, with Daniel to come on and score again hopefully…Don't care what the score is, as long as we have more goals than them.
Should be a great game. Cannot see anything other than a win for us, albeit even a draw wouldn't be too bad.
Can see this going the same way as the Stoke game…They'll come here to play football and we'll take them apart
Just 3 points with any kind of performance please.
Hope we smash them after having a glance at Blue Moon. Would be a real statement.
Probably the first time since they were bought by the Sheikh that I don't feel like we're inferior to them. They may have a larger group of individual talent but our first XI is better collectively. That's how you bridge the gap in quality I suppose…We've got absolutely nothing to fear. Pep will obviously have a lot of tactical surprises, I can envisage a lot of man-marking in the middle of the park – good news is that we'll be playing a team that will finally allow us to press them…It's a massive chance for us to send a message to the rest of the league. If we win I think I'm gonna freak out real bad.
They will be boosted more by Fernandinho being back then even Aguero. Still shouldn't stop us winning.
I think we can win, but we'll still have to on our guard. They too have some quality attack-minded players who could cause us a lot of problems if we're not on our game. I'm going 3-1 to Liverpool.
Be goals in it and we'll win,they have a torrid record at our place and i don't see nothing but us winning…3-1 Firmino Lallana and Gini with the goals…I hope Stones  plays.
Couldn't cope when Celtic, Spurs and Leicester got in their faces, its why their record at Anfield is utterly dismal. They'd come here against crazy energy with the likes of Yaya walking around. Hopefully similar happens tomorrow though it's an enormous blow for us if Stones is out.
This is such a crucial match, the outcome would probably determine whether we would be going for the title or a top four finish. I am confident we would win this though.
Will be a great match and a big test for us. ManCity have shown more bottle under Pep Guardiola than Manuel Pellegrini in the big games, but they haven't found the right mixture to win those big games yet. They beat perennial bottlers Arsenal 2-1 and shitscared Mourinho-managed ManUtd 2-1, but lost the recent big fixture against Chelsea 3-1 (although they turned up for that game, admittedly). They also got harried against Leicester City and Tottenham away, losing 4-2 and 2-0 respectively. Our team is further in its development and it shows in those big games. The Reds will win, but it will be tight.
They had a nightmare against Leicester's aggressive press and I would expect us to be fired up by Jurgen to come at them like a steam train from the off. Pep insists they play out from the back and with our front five or six all over them I'm hopeful of a mistake or two and some early goals…A win would be massive for us and really declare that we are in the battle for the title. City will not be looking forward to this one but it's a shame Aguero is back.
Man City coming to Anfield means they have to adapt to our game. Guardiola knows Klopp well, he will try to have a surprise in store for us, but fortunately for us it seems that his team does not have an appreciation of Guardiola's nuances yet.
If I had to hazard a guess, with Stones out, they will have to stick with a back four. But they will probably play compact, and try to force us out wide. With Sterling and Silva out wide, they will try to pin down our fullbacks, especially on the right facing Milner. Yaya Toure is in form, but he will be susceptible to the press, so I imagine Guardiola won't force the issue down the middle, Fernandinho will most likely be there to shield Yaya, while the latter stays in a pivot role…They will try to press us early with their quick front line, and as long as Lovren can handle it (Klavan I am not too worried about), then it will be ok. But I suspect Aguero will take time to get into his rhythm, so the onus is on Sterling and KDB. Sterling, especially, will probably carry a large part of the offensive and defensive load for City. He is more mature now, but I still think he has issues wrapping his head around being a winner. ..I spoke about this in preseason, this is not Man City's year. They're in a transition phase, and they're lacking severely in several key areas, and their age is showing. As long as we keep to our strengths, we will be fine.
turridge in for Origi. Bobby on the left. 3-1 Redmen.
It's been a favourable match-up for us in recent times and we're an even fitter and stronger side now. We really should be winning this. Anfield on NYE should be rocking.
Confident of a win here, we're at home and we have a great recent history against them. I predict 2-1 to us, but can see there being more than three goals in the game.
I hope Klopp has shown the lads a video of City's away game at Spurs earlier in the season. Spurs pressed them non stop from the off and City were blown away. If we can start at a similar pace and intensity, we should have too much. 3-1 Reds.
A midfield of just Toure and Fernandinho will be too porous away. We will slice through that (hopefully). But I can see Pep thinking the only way he could win would be to outscore us, so he might come with guns blazing. If so, then a 4-3 win for the tricky Reds…
We haven't been outplayed once this season and Manchester City are going to work their socks off to match us, let alone to outplay us. Blunders are always possible, luck is always a factor, but we have nothing to fear. With crowd up for it and a big profile of the game – I'm confident we're getting something out of this.