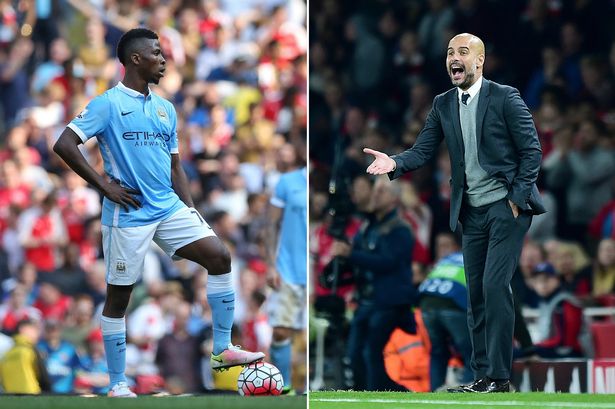 I have got to say that no matter bad we all felt last weekend, it is nothing on what the foxes are feeling.  I needed to call the Samaritans after putting this together.  I've also not seen a set of fans so preoccupied with sex. So to keep up with that theme, I believe we got well and truly fucked last Saturday, so tomorrow it's our turn.
COME ON CITY!!!
Referee: Michael Oliver
Assistants: J Collin, S Bennett
Fourth official: A Marriner
Michael Oliver >>Record by matches: Manchester City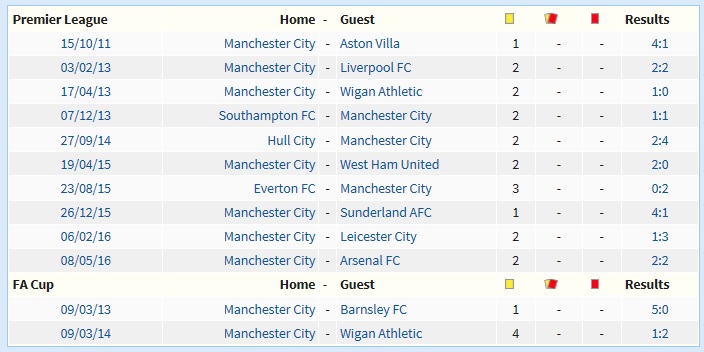 My favourite
I feel a 442 coming on, that'll be 442 nil to Man City.
Team Selection
Zieler
Simpson Morgan Huth Fuchs
Mendy Amartey King
Albrighton Slimani Gray
And the rest…
I genuinely don't know anymore the best personnel to use now…… it's truly depressing
Will get smashed all over the park
Does anyone give a shit anymore…We already know Vardy and Mahrez will start, we'll play shit and get battered. Lets focus on Bournemouth away
Forfeit please. Will be less embarrassing…In fact, I'd say let's forfeit the next 4 or 5 matches. Might give our players a chance to learn how to play football.
They're missing 3 starting players. But don;t forget, we're still missing 2. And Claudio is going to play Vardy and Slimani together. We're hopeless
We might as well attach handles to our hips and pass DeBruyne the lube.
1-5 defeat…And Ranieri sacked afterwards!..
If we go 4-4-2 there is no way to even get a draw. No matter who's going to play.
There's no point in even discussing this……lambs to ****ing slaughter isn't the phrase….we may as well gift wrap ourselves for them.
I think I might just melt my season ticket down on the hob and spend the 90 minutes inhaling the fumes instead this weekend.
0-3 for me, and Raneri's arse twitching like a rabbits nose in fear of his job.
0-6
Sweepstake for the first time we successfully string 3 passes together: ..76th minute
The last thing we need is to do an aston villa. We are gonna be in a huge fight this season. We have to get behind the boys on Saturday, whenever there is a misplaced pass instead of moaning, get behind the lads. This will give them confidence and they will work harder. They did there job last season, it's time to do ours now. The last thing we want is a quiet, frustrated atmosphere on Saturday as the players will sense this. Get behind the boys and they will put in 100%.
Theres going to be some sore bums after this one. 5 nil to Man city. Another sunday league performance and another CR post match interview complimenting the players for their hard work.
Already think we'll lose this and if Man City score 5+ goals then I'm going to win over a grand, so kinda hoping we play a 4 4 2 with all the usual suspects.
Ihenacho going to run rings around our defence
I'm dreading this game now
Anyone with leicester players in their dream team, get your transfers in lol, how we are playing this could be double figures.
We will lose 7-0 (would of been around 13-0 but Aguero is out)
Our only hope for this game is John Stones. If he dawdles on the ball like he has been doing all season we'll get a goal. The only problem is we're going to concede at least 2
1-4 to the visitors, Raniari sacked Monday afternoon.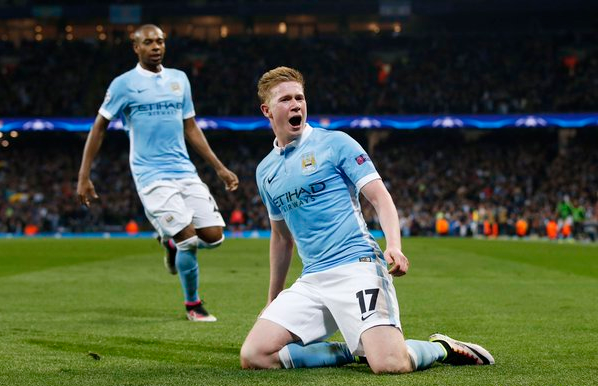 Don't see anything much changing imminently. The reserve keeper is a mile away from Kasper, but the reserve for that reserve is a million miles away. So keeper is unchanged until KS is fit. We have no alternatives at CB except a gamble in Amartey who is untried there for us – surely last night was the time to try that!? Hernandez is weak so Simpson plays. Fuchs is our best LB currently. So back five stays the same. There aren't realistic alternatives. Memdy did some running last night, which will help him. But his actual game looked extremely rusty. DD is banned / injured. So King and Amartey it is. Out forwards and wide players look woefully out of form, apart from the one Claudio seems reluctant to play. The motivation is at rock-bottom. Just genuinely struggling to see how much changes until battle-hardened and first-choice players are added to this decaying squad hopefully in January. It will turn. Just needs more help than any of us could possibly have envisaged.
All joking aside, I am expecting a heavy defeat but I'd just like to see some passion back, perhaps a decent pass or two, maybe even a tame shot on goal. Whilst a defeat will still make me angry if I can at least go away and say " you know what, we didn't play too badly today" then it'll make it a little less bitter.
Man City are really shit defensively, not as shit as us but still shit.
They could play without a goal keeper – it really makes no difference if you aren't going to attack with intent. We appear to have gone into our shells and are scared to attack.
Fernandinho has been their rock in midfield. …Regardless of how limited our midfield will/can be, theirs might not hold up if Yaya/Fernando/Gundogan/whoever can't step up…Why all the doom and gloom after last night?!…….Man Citeh are certainly no Porto. ..Oh yeah, shit, there're much better!!!  …Can only see another hiding tbh. …Don't understand all the talk about playing a weakened team yesterday either…..like our 'star' players have done any better all season! They've all been shite as a total group!  …Everyone is laughing at us now…..what an embarrassment as champions!…..embarrassing for the supporters, owners, Prem League, and English footy. …No joy watching Leicester City at the moment….I've had more fun at an all-night dentist!
At the moment LCFC are the equivalent of a big gaping bumhole with the words 'take me hard' written in deep rouge lipstick either side on the bum-cheeks…We're going to get pounded so hard the whole population of Leicester will be walking like John Wayne after a thousand mile journey in the saddle.
Expect De Bruyne and David Silva to have an absolute field day, there is even a chance Navas will look like a world beater against us at the moment seeing as we managed to make Victor Anichebe look like Didier Drogba last weekend…However, channeling all my inner positivity and having watched Man City a few times this season… I would be surprised to see Pep adjust his style and high defensive line just to play us, especially in the form we are currently in, this should (hopefully) help us and maybe even play into our hands somewhat. If we can get the ball quickly down the channels, as Chelsea did last weekend, then we could definitely have some joy, this assuming we have willing runners down these channels which unfortunately has not necessary been a given recently.
The usual back four will return. King, Mahrez and Vardy will play. So that leaves three outfield places up for grabs. For me Albrighton shades Gray & Musa (we'll need his work rate) and we can't play 442. So Mendy & Amartey start, Okazaki to come on at no.10 for one of them on the hour. ..Dresding the the next few games.
Hearing Man City might rest a few players and field the women's side for this one.
forget formations/team selections get the players heads sorted (i hate to agree with Roy Keane but his theory of big wage increase too soon seems about right), im hoping the press negativity may just restore some pride/hunger to a lethargic squad. On the bright side Aguero is banned. Lets get some pride back 100mph fast start and get into em fight fight fight battle nick a draw
Easy 3 points for us…Negative bastards the lot of you.
Schmeichel could be back.
Well as has been shown this season, the way to play this Man City side is to go balls out of the bath, get right up in their grill and trade with them blow for blow… I am in no way expecting this to happen.
They're going to wank all over us, aren't they ?
Due another reach around
Absolute deep dicking.
It doesn't usually fall to me to be the voice of optimism round here. But here goes . . .
Have any of you seen Man City play recently? They're a fecking joke team. They have goalkeeper worse than Zieler and one decent defender (Otamendi) who can't play against us…They don't have a midfield so we've nothing to fear with not having one ourselves. They just over pass the ball and hope one of their attacking players does something special. And their best one of those (Aguero) can't play either…They are the perfect team to be facing right now. It's also a cracking time to play them. Their formation is a joke and I really don't think that their manager has a clue what he's doing…If our lot don't turn up tomorrow then, for whatever reason, it will be clear that they're no longer playing for Ranieri. I'm optimistic that that isn't the case…Our players should be nice and fresh seeing as they've done feck all for weeks too…3-0 to us!
Their best players are their attacking midfielders, something we've not dealt with well, this season. We will get ripped. IMO