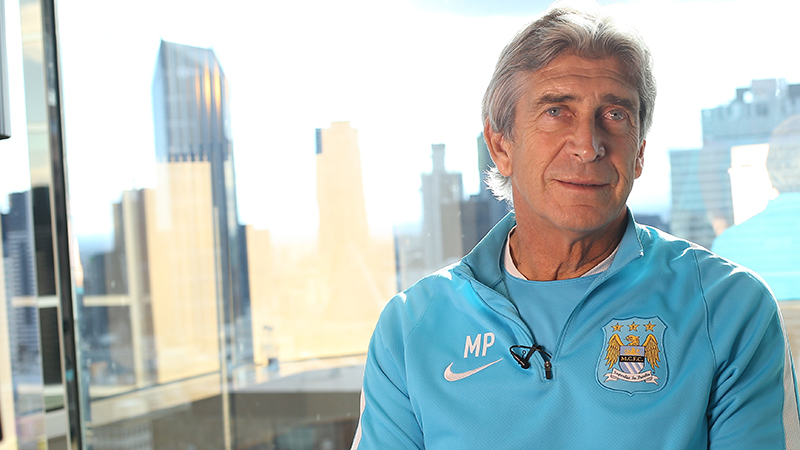 And we are off, finally!
The summer seems to have gone by pretty quickly to this point, and yet it feels like it's taking forever to get to Monday evening. After the brilliant match preview, I think these comments are going to feel a little bit lame, but its all I can find. There is nothing too revolutionary here either, just a general sense of excitement and fear.  Personally, I cant wait, and I am optimistic at this point. I don't expect this feeling to be ruined until about October
Now…
COME ON CITY !!!
Team Selection
Myhill
Dawson Chester Lescott Brunt
Mcmanaman Yacob Fletcher Mcclean
Lambert Berahino
My favourite
Can't wait now, COYB.
Match Officials
Referee – MIKE DEAN (Wirral)
Assistant Referee 01 – SIMON LONG (Cornwall)
Assistant Referee 02 – MARC PERRY (West Midlands)
Fourth Official – MARK CLATTENBURG (Tyne & Wear)
And the rest…
Mike Dean? Great. And an assistant from the West Mids..
Looking forward to this one will be a back to the walls job I would imagine, I seem to remember us being two or three goals down after 30 minutes the last couple of times we have faced off, Very important to still be in this after 25/30 minutes as they have some memorizing players.
Not hopeful. In the last 5 seasons the best we've managed against these is 1 point. To be fair though we usually play them when they've got into their stride. Maybe we'll catch them cold!
I think TP will be ready for this one. City d*ck around with their team too much and this is probably a good time to face them before they settle. I like our additions and could see us attacking them strong on the wings. could be an upset!
The ref will be rubbing his hands at the opportunity to send off one of ours or give a penalty to City. Get him in Pellegrini's good books and keep his employers sweet.
Seem to be in meltdown, losing 4-2 to Stuttgart, being 4-0 down at one point.
Defensivly they are a shambles, we need to get at them early next week.
Hopefully Pulis will get us out the blocks fast, similar to the performance against Chelsea at the end of last season.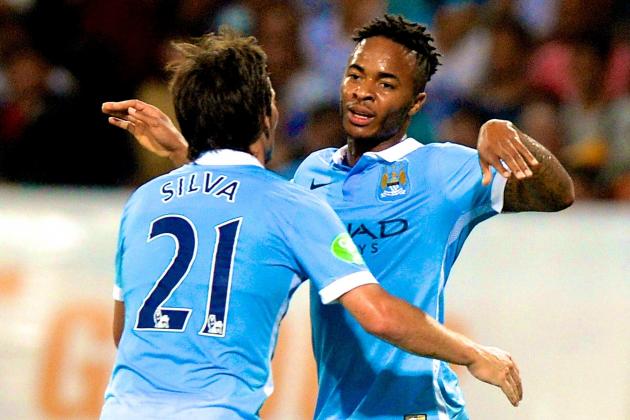 If they are without Aguero too…
Funny feeling about this one. We will be well drilled and ready for this. Score draw on the cards and a good start to the season
Whenever we play them we usually surrender and wave the white flag
Would be nice to actually compete against them for once rather than treating the game as if we're lucky to be there
I am going to be brave and predict 2-2
Would love us to catch them cold and turn em over like Chelsea, but can't see it. Think 0-2 Man City.
Horrible that we have to wait until Monday to get started and then it's a game we will probably lose
I think City will win the league this year so just get this one out the way.
I really think we can beat them. Lambert & Berahino, 2 – 0
The early team news from a Manchester City perspective is not looking particularly promising. Pellegrini expects Zabaleta, Aguero and Demichelis to all miss out after returning late from the Copa America. Fernando and Fernandinho have both missed huge chunks of pre season and are big doubts along with Delph and Clichy who are injured and expected to be unavailable. Yaya Toure should be fit but has missed their last few friendlies with a head injury and Bony is looking like being their only fit striker and he is some way off full fitness after returning to pre season late because of illness.
With so many players potentially unavailable and Dzecko on the verge of joining Roma they could potentially line up with a makeshift midfield and a strike force of a half fit Bony, an out of position Sterling or a youngster making a debut.
Hopefully, this will help to give us half a chance . . . .
West Brom 0-4 Manchester City