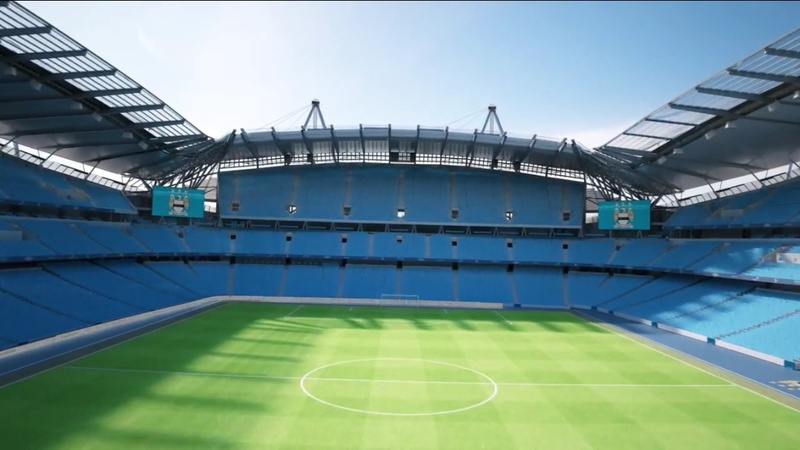 All is not well in the Royal Borough of Chelsea, the natives are restless and very chatty.  Loads of comments from the away fans this week, and I am shocked at how worried they are about coming to our place. None of this matters of course, because they have the best manager in the league. It's going to be a fun afternoon tomorrow, and I am quite jealous of  the (close to) 50K blues who will be there. It's the first home game at our shiny new home, and I want to see the chosen one well and truly humiliated…Now
COME ON CITY !!!
Team Selection
Begovic
Ivanovic       Cahill       Terry       Azpilicueta
Mikel           Matic
Willian       Fabregas              Hazard
Costa
My Favourite
Not optimistic, not one bit
Referee
Martin Atkinson
And the rest…
No Courtois, so naturally Begovic will slot in.
We were atrocious versus Swansea. We aren't clicking at all and no-one seems to have any energy or motivation behind them whatsoever. It was reminiscent to the way we finished the end of last season.  Since we thrashed Swansea 5-0 away last year, I don't think there were many games I really thought we played well in, and even they were the architects of their own downfall for that game. We need to see some passion, some desire, some want. We know they can all do it. Jose has to get on top of this.
I think we need to revert to type for this one. I would say we should try and mimic the way we played against them when we beat them 1-0 in February last year. So largely sitting fairly deep, with the front four pressing aggressively.
For this game, I hope Oscar isn't sacrificed for Zouma or Ramires, although I suspect he may be. Otherwise fairly confident, we're more than capable of taking three points at Man City.
Against City there is no way Mourinho isn't playing Ramires if I'm honest. A midfield 3 of Rambo, Fabregas and Matic would make sense. Could see us being dominated in midfield as Cesc isn't good enough defensively to be there with Matic in the big games. I'm a bit worried about Sterling up against Ivanovic after the bumming he got from Montero on Saturday but we will see.
Draw all day long..
Just hoping for a Mourinho masterclass. Solid defence, and nick a win. I can't see us winning it any other way, if we had beaten swansea, we would been able to have a real go at city.
Anyone watching the city game, they look head and shoulders above us
Silva looking very very good in the Baggies game. On a side note Toure seems to have remembered where the net is now. That second finish was sublime with the side foot. Sterling isn't looking too impressive but that's expected new team and new players, seems to constantly dispose of the ball to Silva whenever he gets it and really should have scored the third for City.  But yeah they seem to be further ahead in the return to full match fitness than we are. Everything seems fluid.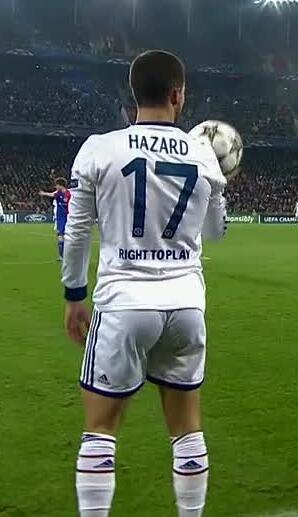 City looks good against West Brom, but I'm sure Jose got a plan to destroy them.
We'll smash 'em….3-0, won't say I told you so.
Afraid we're going to get turned over here…4-0 to City.
Mourinho will be drilling us for another 'park the bus' masterclass against a side that are currently better than us. 0-0 draw is my prediction, with us having little possession, and very few chances. And we will inevitably get slammed in the press for not rolling over and letting them beat us…
Since the end of last season, through pre-season to our first game against Swansea, apart from Hazard showing glimpses of top form, nobody else has shown any signs of decent form, compared to last seasons start it feels very flat. Our season needs igniting.
We'll get beaten comfortably. Doesn't necessarily mean we won't win the league but I'm not putting money on us. We are crying out for a game changer but the days of that kind of investment are over.
I expect Jose will deploy the same game plan as the past 2 seasons, wouldn't be surprised if Zouma play midfield , Cesc further up the field, and Oscar out. I hoe Oscar starts again, would be disappointing to see him dropped because this the game we need to play 'safe'. No doubt it will be a tough game, but I usually feel more confident about game like this, than a trip to Newcastle or Crystal Palace
I'm not worried about Arsenal or Man U just like I wasn't last season, our only real rivals are city I feel.
that happiness of arsenal getting beat has dropped a little after seeing city get a result last night. hopefully we can bury the c**ts this weekend, their fanbase is up there with the worst of them, then on top of that the arrogance and loud mouths of both kompany and pellegrini, how anyone could not want to see them lose is beyond me.
Think we will get beat by 2 goals. We just don't look ready for this season yet, the pre season was awful in terms of preparation.
mourinho masterclass
Quite happy that a lot of City fans, supporters of other clubs and the press are writing us off for this one, saying we'll get thrashed. Feel that usually suits us (Liverpool & City away 2013/14 season spring to mind).
City's defending against Brom wasn't convincing so we'll get our chances. One thing separating from us to them is we just won the league and they are hungry to beat us.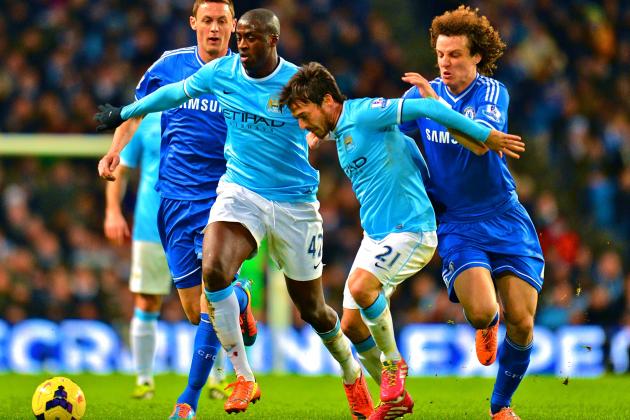 I hope for the win but will settle for a point. Citeh will probably run Sterling at Branna so I expect either Willian or Ramires to drop deeper to help out Branna.
I think we will get our season up and running by winning this one we relish these big games and hopefully that will kick us on to go on another big run. 1-0 Chels
Jose to show why he's the best manager in world football
I'm usually 100% confident against potential challengers to the crown, however I'm worried about this game. We seem all over the place defensively, through Ivan and Cahill who last season were showing signs of going backwards as Terry just kept improving. Terry and Dave is perfect, Cahill and Ivanovic is worrying. Matic protecting the left side for Terry and Azpi is yet another bonus.  Fabregas protecting the other side again is worrying.
Hopefully Pellegrini is too much of a moron to recognise this. If Sterling plays on the right we will deal with him easily.  If he plays on the left he could have a field day.
I'll take a draw. Not looking forward to seeing Ramires run around like a headless chicken for 70 minutes until he gets subbed off for being sh*t.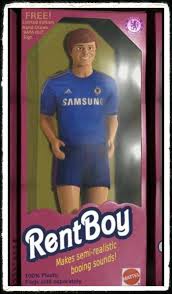 Despite City being very good, my heart is set at ease knowing Pellegrini is still the manager. Not only is he naive at times, he's very stubborn. I was feeling depressed about this, but I have a feeling we might just outclass them. Mourinho also hates losing to rivals more than anything, so he may have something up his sleeve. A good chance we may end up parking the ferrari against city.
Don't think we're ready for this season at all. From the late return in the summer, to the lifeless pre season and community shield games, to the home draw to Swansea and the whole disaster with Eva this week, it's been a pretty woeful start. I didnt think we were that bad against Swansea, but not getting the win will have hurt us and I think it's going to be an extremely tough game. On City, they played well and got the win on Monday but they were helped by Albion going out there with no midfield, it was made very very easy for them
Zouma and/or matic to sit on toure all game and then we counter attack. Hopefully aguero is on the bench. Costa to give mangala a going over.
If Pellegrini plays Mangala then he's even more stupid than I thought. I know Demichelis isnt match fit, but you'd still back him to do a better job than the other clown.
Also, for those hoping, i would be amazed if aguero doesnt start the game
well that's it then just watched Mour's presser (thanks 1 club in)
despite his claims to the contrary its quite obvious
– hes pissed off at the owner and board for no mega transfers in
– hes a ruthless individual and manager
– there's trouble at mill and at Cobham
– Whinger is right Chelsea will lose 5 -0 on Sunday because of doctorgate
Leading to in the not too distant future
– cant see Jose lasting past 1st round of CL when the team will lose to an eastern European minnow
– luckily the fat waiter will have been tumbled at Real by then and get sacked in perfect unison with Jose
Fatty will be back, to save the club from relegation and sure financial ruin like he did 3 seasons ago
The fact is city and united were always gonna spend big this summer. We won the lge so why would we go spending again??? We won the lge with a semi fit costa and with relative ease in the 2nd half of last season so the others had to come out and make a statement.
Call it a conspiracy theory but I'm just jumping on the latest popular bandwagon…….
Oh are we playing a game of football?   Thought we'd retired as a team and had gone into professional pantomime.