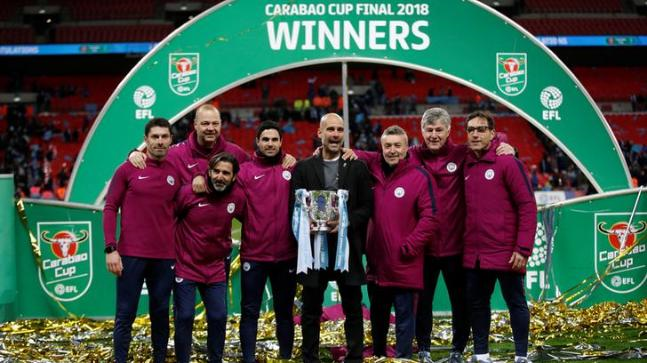 I am looking forward to tomorrow, which cannot be said for the chavs here. It does look like their club is falling apart, let's hope we add to that. I have decided not to drive to the game and warned everybody at work that I might be delicate on Monday morning, so I think I am ready. The weather is gorgeous down here at the moment, so bring your sunglasses if you travelling tomorrow
COME ON CITY!!!
Referee: Jon Moss
Assistant Referees: Andy Halliday and Marc Perry
Fourth Official: Paul Tierney
Reserve Assistant Referee: Constantine Hatzidakis
VAR: Martin Atkinson
AVAR: Steve Child
Team Selection
Kepa
Azpi, Christensen, Rudiger, Emerson
Kante, RLC, Kovacic/Jorginho
Hazard, Higuain, CHO
And the rest…
Let's ratify that one match against this team that we no longer speak of!
Can we bring Conte back for just this game?
I'm usually optimistic about any cup final, but I have never seen us look so bad in a build up to one before. I was more optimistic of winning the Champions League final without Terry, Ivanovic and Ramires than I am this one
Only a worldly performance by Chelsea and an over confident one by city can save us
If I was Sarri, I would drop Jorginho and play Kovacic and Kante in the defensive phase of the midfield with Barkley or RLC if fit, given a free attacking role to support the front men. It would just give us more options and another body in the box when a cross comes in…Don't see Sarri doing it though
With Sarri in charge we get thrashed. Without him we have a chance to lose with some dignity…Either way I expect the trophy goes to city
Any chance we can just push this back a little longer? Say the bus is faulty?
Ah I see your idea. We dont show up, they get awarded a 0-3 win so they cannot hammer us again. Clever
Let's face it, we're f*cked before this starts. The players know it. Sarri doesn't care. The Board is incompetent and City's goal is to win all 4 competitions…Game over. 0-3
Sarri may be gone by then, we all know what happened with plan A at City, at Wembley it might be worse…The board must be thinking on this.
We are f**ked. I like to stay positive normally, but I simply can't.
things we know:
Jorginho will be holding
Kante will be out of position
subs will be at 70 mins
CHO will warm the bench regardless how the game pans out
We will play the same formation
We won't be able to get our possession stats up cos it's Citeh. Otherwise could go for the record of say 85% (with Jorginho making 300 passes) whilst still getting tonked within an inch of our lives.
I'm struggling for positivity now. Please start Emerson over Alonso, please start CHO on the right with Hazard on the left. Please don't sub Barkley/Kovacic for each other on 60 minutes no matter what.
As others have said, don't ever recall going into a final so certain that we aren't going to win. So depressing and all down to one, very stubborn man
If we lose this 3-0+ then we will be a laughing stock for all of football, if we aren't already…So dreading this match. And the worst thing is that we all know Sarri won't change anything
Sarri will surprise everyone by starting CHO in this game. But Jorginho will keep his place. And there won't be any sort of upset
everybody is expecting us to get owned big time in this game, so it really would not surprise me if they go out and nick it, stranger things have happened, i think
I will be there. But unless Jourginio is dropped and Kante plays in his rightful position. We will get battered. Sorry…I hope I'm wrong but i had more hope in the 94 cup final and expect a similar result
Although not expecting us to win, like you it wouldn't surprise me if somehow we did. Probably the 1st Cup Final we've played at 'new' Wembley, when literally the whole country expects us to get tonked big time?..'Stranger things have happened'…. Wigan beating City in 2013 cup final, 4 years ago Bradford coming back from 2 down to put 4 past us. Think I'll stop there
I expect the same old thing and another heavy defeat
Yup meant to be a nice day. So there's a positive…Best gear on and enjoy the day out with my Chelsea mates…Dreamt about days like this in the late 70s and 80's. All been spoilt and we've got used to it..Still love it
We are going to ship 4-5 goals and score none ourselves. With Sarri as our manager that trophy is going to City
I'm just wondering if we can keep it under 8   and that, given our current form, might be a good result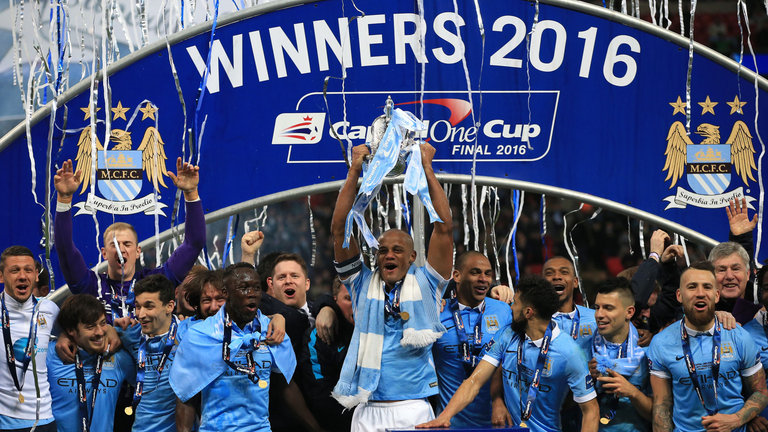 Perhaps the players will ignore Sarri and just park in our half with 10 men behind the ball and play counter attack
I'm trying to gather as much positivity as I can before this match but I absolutely cannot shake off the feeling that we're going to lose embarrassingly. It would really help my nerves if we can see some sort of improvement (as small as it may be) against Malmo first
Let's have one positive CFC supporter. 2-2 we win on penalties 5-4 Aguero misses…..I even laughed out loud with that one…Come on Chels cheer us up!
I never like or wish to come on here and say I think we shall lose, however based upon his presser today when he said there's nothing wrong with his tactics ("the system is a false problem") I have to assume the bloke's a tin or two shy of a six-pack. Therefore IF City leather us again on Sunday, and Roman carries out his ultimatum- then Sarri can trot of back to Naples and invest his pay off dosh in a nice little tabaccaio. On the other hand if he changes the system to a 4-2-3-1 and brings in Kante deeper to protect the mid and thus give more natural balance to this group of players, set up to play on the counter and not make ball possession the b all and end all we may have a chance.
Kepa has a Hamstring injury & could be out for this match
Now we will see how much our players trust Sarri…Been a while since an Eden special…so hopefully
Where are people drinking before the game?
In despair…. most likely
It's a final anything can happen
I've worked out Sarri's system; lose 2-0, lose 4-0 and lose 6-0 to City. This one will be 6-0
I can handle losing in the final but not if it's another walloping that would just be too much
Come on Chelsea!
Only reason I feel more confident (not by much mind you) is because our record at Wembley is good and it's a cup final so the players will (hopefully) be up for it