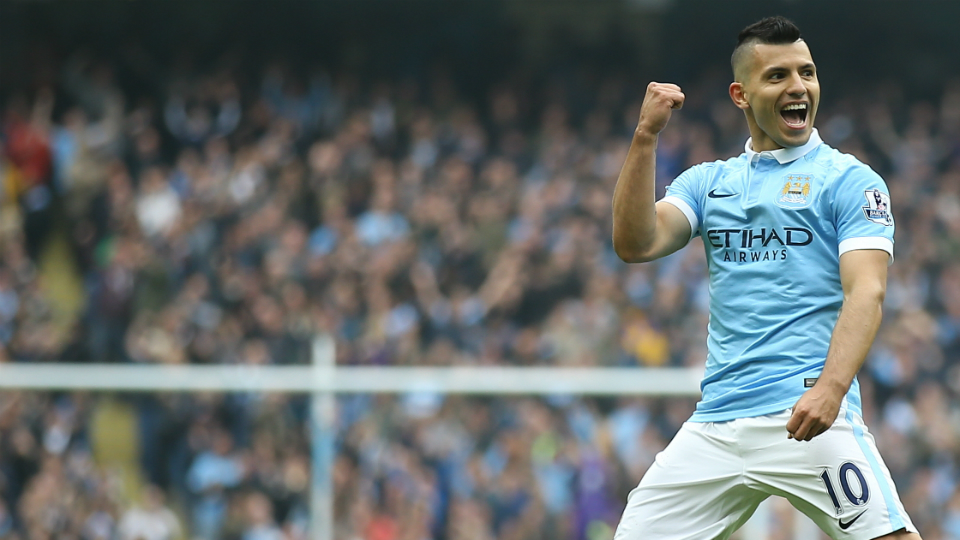 I have got to say I am loving the universal hatred of the dipper scum by every set of fans we face each week. It would be fantastic if the Centurions ended up being the saviours of English football. Given that we have CL next week, and our current injury list it will interesting to see what team Pep puts out tomorrow. One game at a time, and I always feel better when we are at home. Three points please
COME ON CITY!!!
Referee: Paul Tierney
Assistants: Eddie Smart, Adrian Holmes
Fourth official: Chris Kavanagh
Team Selection
Foster
Janmaat Britos Cathcart Holebas
Mariappa Prodl Kabasele Masina
Navarro 
Femenia
And the rest…
Will be interesting to see the tactics and line-up.
Must win game…4-0 to MC
Another game to dampen my forlorn hopes of having a positive goal difference come May
What is to discuss? We will lose by 4+ goals to nil. That's it…I have every respect for fans making the journey
Hope Man City win
I predict us to win this one. 1-2…A huge shock. We're 2-0 up at half time, through two counter-attack breakaway goals. They get one back halfway through the second half, but can't find an equaliser despite hammering on the door for the final 20 mins of desperate defence. Foster is a hero
8-0 City, and that's being on the generous side to Watford
The fixture I find difficult to get excited about. I look forward to every other game but this one I just can't because I don't think we have a chance. I can't imagine many people will go to this to be honest
Football will be the winner
It's the taking part that counts. The result is academic
Hope we get smashed!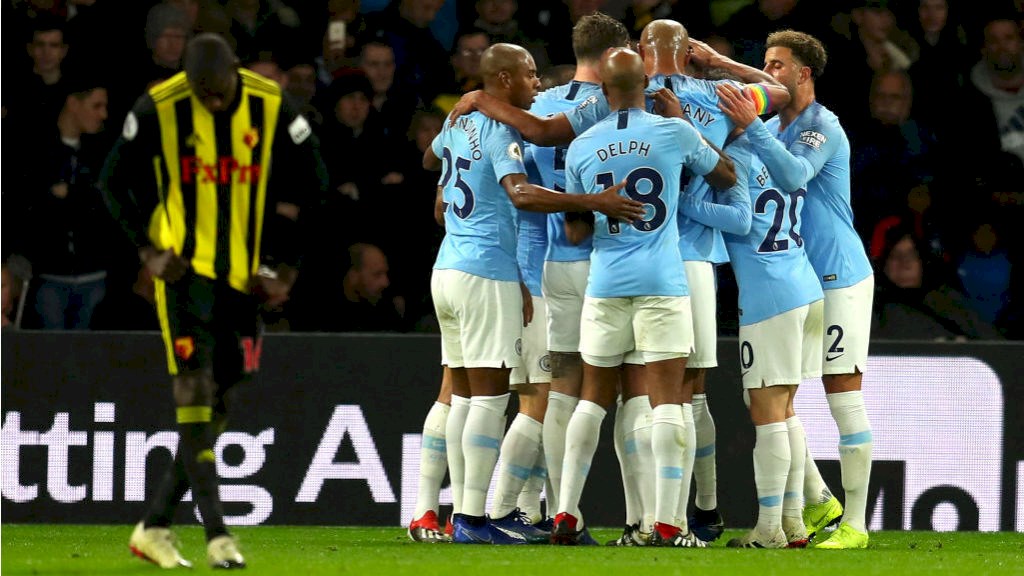 I'll switch on to watch with that 1% feeling of 'you never know'. Then I'll continue to watch it as goal after goal goes in and I feel more miserable by the second, but still unable to switch it off for some bizarre reason. Even at 5 or 6 nil with minutes remaining and us not even able to touch the ball in their half – or probably anywhere on the pitch – I'll still stare at the screen. I'll not be able to justify to myself why I've done it as the final whistle goes, and then walk around as a grumpy old git until I go to bed. If I've not said it before, I've got one lucky wife…Success last minute winner??
We lose. Hopes of a tight, competitive game are bulldozed as City go 3-0 up inside half an hour. Easiest prediction of the season…I would love to be proven wrong. I'd actually be more than fine with a repeat of the Vic result not that I want us to lose obviously…Get anything out of this and I will really feel 7th is ours
To be honest, the only Watford player who will have to have guts to play against them will be whoever has to deal with Aguero and his customary hat-trick. Would play Kabasele on that basis as we know Mariappa flounders against the best the PL has to offer. Understandable really…But the other 10 players I'm sure will have the blow of a 6-0 defeat softened by 50 odd grand a week.
We will get mashed, but in a season where we get torn apart 5-0, 4-0 and whatever happens on Saturday, we can win the FA Cup and finish 7th. You've gotta take the good with the bad.
To paraphrase Ian Darke. "Watford may be getting beaten, but you aren't a football fan if you aren't enjoying this display from City"
We'll lose by 4 or 5, may aswell rest everyone for the QF and give some backup and youth players a go… Delefou to score in both halves 90/1.
Goddamit…Anything Palarse can do, we can do this season…We will not be outdone by Palarse…Palarse beat them 2-3 at The Etihad with 25% possession and 3 shots on goal…Watford to win at City then take it in turns to kick the crap out of that Zaha fella the following week…We go again
Play for a draw. GD matters. Play 6-4-0 or 5-4-1 and sit back all game. Defend from around 30 yards out. If we are going to lose, let's at least lose by only 1 or 2, not 4,5 or 6.
I hope our travelling fans have the Man City song sheets. It's important that we are conversant with the songs and support them for the full 90 just so that the Scousers don't win the league…Tough game for city…4-0
Happy if Capoue avoids a booking. Hell, don't even risk playing him. Or anyone. Play the kids
Tactical masterclass from Javi will bring an away win – 0-3
Restricting their win to a couple of goals will help come the end of the season, but there's always a chance of pulling a rabbit out of your Mivvi
Reckon we should play 0-5-3 formation & give it a go…Then with the 2 outfield player positions, simply get Prodl & Cathcart standing on the goal line either side of Foster all game
very single player is fit and available… It's March. We're 8th. FA Cup Quarters… That's outstanding work
I would get everyone behind the ball, and go for a 2-0 loss. QSF set the template for how we should play these type of games
We're gonna surprise everyone…1-1 shock result
Easy win. 7-0 Man City
Slight glimmer of hope in the fact that City only despatched West Ham & Bournemouth 1-0 in two recent games?…Perhaps they've been misfiring a bit recently like Liverpool?…Ok scrap that!
It is just 11 men vs 11 men, no reason why we cant pinch something from this at all
Park the bus
Pep has been named Manager of the Month….just in time for the curse to strike