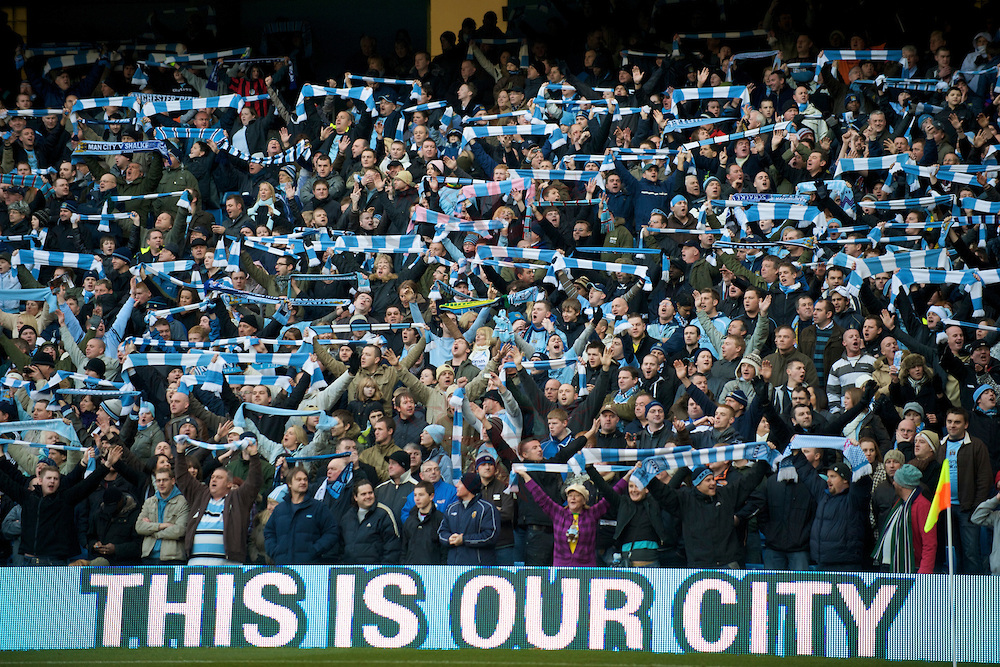 I'm sick of hearing from super confident rags in the last week (radio, tv, online). At least there are a few here who have their doubts.  The funny thing is that they completely believe all negative press the media feed them on a daily basis about us. Apparently Jose is a born winner, so he will set the team up for a draw. These people are really smart.  it's time for Pep to earn his money.
COME ON CITY…
Referee: Martin Atkinson
Assistants: S Burt, A Nunn
Fourth official: N Swarbrick
Team Selection
De Gea
Valencia Bailly Blind Darmian
Carrick
Pogba Herrera
Mkhitaryan Rashford Martial
And the rest…
Alright gentlemen, let's bend them over for this one.
Boy, imagine getting a win on Thursday?? Still can't believe the position we're in after everything this season…Gotta win this.
This is it, time to earn that top 4 spot
2-1 United.
Can't see us winning this at all. City's attack against our depleted defense is a worry. Only hope is to nick on the counter and we could do that since we have pace up top.
If we manage 3 shots on target, one is bound to go in.
Jose just said he's picking a side with one eye on Celta, Celta are the priority… I'd take a draw right now
Wahooo! City and Arsenal going to extra time! Anything to make them more tired and susceptible to injury. I don't really care who wins, probably prefer Arsenal, anything to keep Wenger on board!
Strangely confident of this. 1 – 0 win.
Another Jose masterclass might just be needed. Everybody will need to be on song.
Pace pace pace. Keep it tight at the back and give them hell going forward.
Great to see City going into extra time. Hopefully our pacey energy for 70 mins will be enough to put us in a good position to win.
Glad City's for extra time…Looking likely we'll miss Pogba, which means we might go even more defensive and counter attack…Hopefully 1-0 but would be ok with a draw given the state of our squad.
Fancy us in this one, Sane and Sterling are very good, but nothing special and can be dealt with. KDB is a danger, as is Silva if he plays… I hope Jose doesn't sit back too much because that defence is there to be got at.
How can Kompany and Yaya play on Thursday after 120 mins today?
THis FA cup game is doing us massive favours for the game on Thursday
Clearly not as elite athletes as I thought if an extra 30 minutes of effort makes a noticeable difference over 4 days rest.
Hopefully today's defeat to Arsenal (of all teams to lose a semi final to haha) will knock them a bit.
City played for 120 minutes and came away with no reward. Excellent!
Lets batter them 6-0
Now that's more than a crucial game and I'm still strangely confident about it…We need a 3 midfielder in this one to contain their midfield.
Holy crap. This game. This is the game…I'm nervous
This is where our streak ends….
Will this be a game to far? I wouldn't be surprised. Think pogba will be rested. Let's go with a midfield 3 of herrera, felliani and Carrick and front 3 of miki, martial and Rashford. A draw wouldn't be a bad result but let's go for the win. Thier defence is definitely vunerable but we need to keep close to aguero. He's by far thier greatest threat.
Will be tight. Probably a draw.
No question, an absolute must win. Win this and we put ourselves in the driver's seat for top four. GD cut to only 2 with Pool now. Hopefully Pogba is fit.
True, ironic that at the end our chance for getting of getting top 4 is absolutely in our hands now and we don't need to wait for other results. Win our games and we'll finish 4th or even 3rd…We should grasp it by our hands.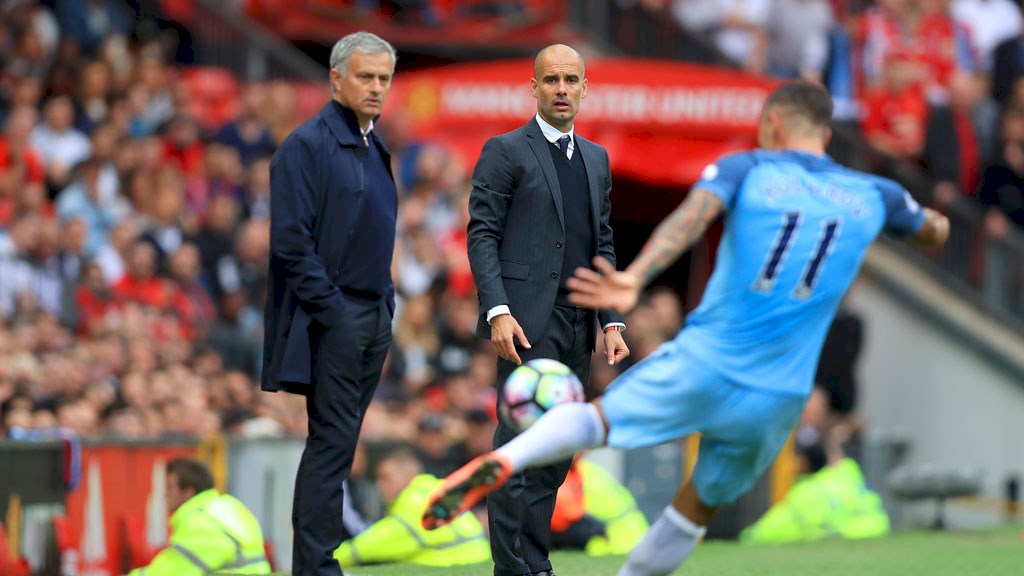 If we didn't have the defensive injuries I would actually be pretty confident but I think we'll lose. I'd take a draw.
Same team as we put out vs Chelsea, minus Rojo obviously. After our last few results I'm a bit more confident about this.
Please please please please please please please please please please please please please please please please don't name Michael Oliver as the referee for this. We need a strong referee who doesn't screw us over every single game
First choice back 4, a flat 3 man midfield with Carrick dropping back when not in posession so the fullbacks have less space to cover when facing Sane and Sterling. It would give us that back 3 shape so we can pressure further up with Miki playing behind a front two of Martial and Rashford…Let the fullbacks provide width and and kill them through their weak centre. Get them swarming around Yaya and Delph… The front two would also have more room to drift around Navas and the LB instead of being stationary targets and expose Navas lack of defensive awareness… I'm expecting big things from Jose, this is tailor made for him. They have more to exploit than Chelsea have.
LET'S FECK 'EM
Start Rashford for this one, and Marital v Swansea, let those two rotate the main striker role…Think it's important we get a result here, so strongest team possible is vital, if we can somehow win here the morale boost for the EL game and Swansea will be huge.
Jose is a born winner…There is absolutely no way in hell that he is going to put out a side which rolls over and loses. He'll put out a team designed from the outset to either get a draw or win…Just like Zlatan said that quitting is not an option. For Jose, losing is not an option…Is it 23 games unbeaten, now?
We have to be going into this game absolutely rabid. The momentum we have at the moment will be yuge. Absolutely yuge…Same formation, Rashford in for Rooney, straight swap. Easy peasy, 2-0 United on the counter half way through the first half and near the end of the second half.
I feel strangely confident before this one. Knowing our luck some ref feck up will put a win on a silver plate though.
Please don't lose!..A draw would be fine – considering that we would still have one game in hand against the Scousers. However, I hope the last results gave the guys some confidence and with Martial and Rooney both being on the score sheet today this might do wonders to them. An early goal and the same passion as against Chelsea and we may get a win from the Etihad…Good thing they had to go to extra time yesterday so their legs should be as tired as ours – or at least are supposed to be.
Whether we win or not depends in Aguero is playing IMO.
Gabriel Jesus might be fit though, he can cause us a lot of trouble, too.
I can see Liverpool dropping points in every one of those matches, bar 'boro at home. I doubt we'll edge City out of the top 4 regardless of this match, so Liverpool's results are the ones to watch imo.
We're not really favored to get top 4 after all the points we missed so why get nervous ? Let's try our best and see what'll happen. The 3 matches of the Europe League are those who we should be nervous at. The league, on other hand, don't have much hope from it from the start so anything will be good for me.
If they play Delph and Yaya as their deepest midfielders I'll be extremely disappointed if we don't dominate the midfield.
Anyone know who's reffing this?…I'd hate for it to be any of the card-happy twats: Mason, Oliver, Atkinson or Clattenburg.
Meh this can go either way. City seem to rise to the occasion against us in the league with Aguero or Kompany probably scoring
I thought Bobby Madley did really well in our game against Chelsea. Why not give him the game? Andre Marriner is another good referee… I don't understand why they keep giving these matches to Martin Atkinson. He is not that good of a referee!
The way we have been playing recently, I think we'll start the game with full of energy and aggression the same way we did against Chelsea. But after that, it will be a tight game and the team that scores first will win.
This would be a massive win, it means we can afford to draw one game in the run in and still have it in our hands, that's assuming Liverpool win all their games which I can't see happening…Season defining
I'm feeling good about this and reckon we can beat them but I'd take a draw at this stage and a win against Swansea as that would still keep the pressure on City and Liverpool having to win their games…I don't know what I'd do with myself if we won this game. The fallout and meltdown would be immense. Especially with how the City fans have been taking the piss out of our 6th place and playing on Thursdays in the Europa League all season. I would love it if we could get both, especially the 4th spot at their expense.
Go after Aguero with force and take him out of the game.. He's far from 100% after limping off on Saturday…Let our WBs take care of their wingers and put Herrera on de Bryune. Carrick there to open the play quickly and Rashford,Lingard and Rooney behind the two. 0-1,2
If Valencia doesn't play at RB, Sane is going to absolutely murder whoever is playing on our right. Biggest threat for me.
Just read that Atkison is the ref for this – the officiating has been poor all season but, this guy just seems to want to be at the center of attention and being a big game – can't help but, feel fearful. Definitely hope we keep our aggression on just the right side with this twat reffing.
Red for Fellaini with that cock in charge.
Not impressed with City against Arsenal, thought the whole game lacked quality from both sides. Sane looks their main threat so fingers crossed Valencia has a blinder and keeps him quiet…If Kompany plays, it's going to be difficult to win any headers/crosses. Need Rashford and Martial to make them pay by going at them directly. 2-1 United win.
Valencia was rested vs Burnley and he's fit for the derby, according to ESPN.
After the Chelsea game I was absolutely buzzing and confident we would do City, but I don't know, I just think the dread has creeped in. I feel like too many people are EXPECTING us to out-think City and Pep and expecting us to out perform them, and I am dreading them putting in their game of the season against us, like they did in the first half at Old Trafford, they were unbelievable and blew us off the park… I really hope our boys perform, I can see why Mourinho only plays players he trusts, we're all putting a lot of trust and faith into these lads for this game!