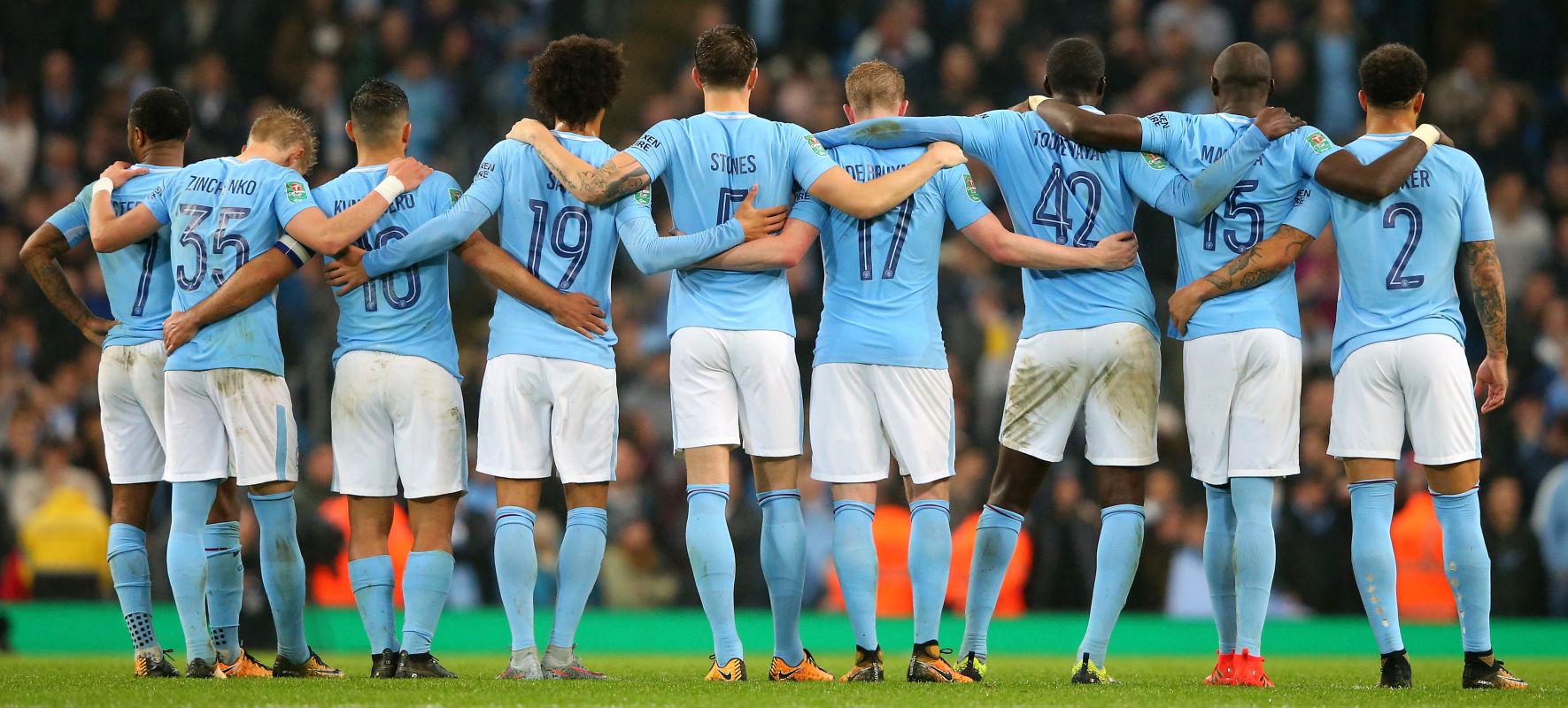 Sorry this is late, I am not feeling brilliant. It's all basically more of the same from the dippers, and reading it makes me feel more sick.  Also, I cant seem to post on the main site at the moment, due SQL Error ( no idea what that means)
COME ON CITY !!!
Referee Antonio Mateu Lahoz (ESP)
Assistant referees
Pau Cebrián Devís (ESP)
Roberto del Palomar (ESP)
Additional assistant referees
Carlos Del Cerro (ESP)
Alejandro Hernandez (ESP)
Fourth official
Teodoro Sobrino (ESP)
And the rest…
Alls we need is that one away goal and they have to score five, I don't see them being able to keep us from scoring on Tuesday.
Score once its done, we can do that.
It's either going to be 0-0 or 6-4 to them I reckon. Hendo is a huge miss, but this weekend's fixtures – the fact ours was a jog in the park and theirs was a gutting lung buster is great.
Why can't we welcome the team coach away? Line the route near the ground, hang from the lamp posts and welcomes me the lads for the game ahead? Maybe a wee bit of pyro also lol…But no throwing stuff!!!
I'm in no way relaxed about this game, but if Manchester City can shut us down and score three or more goals – then they really deserve to go through. They are good, but I don't think they are that good. What they can do is score goals, probably enough of them – what they'll have problems with is shutting us down. We aren't afraid of them, not one single bit. We'll rip into them with focus, desire and verve…I keep playing all kinds of scenarios in my head – but somehow they all end with lot of empty seats and 'Allez, allez..' roaring.
I think we definitely need to score first. The earlier the better as well.
Fully expect a win. They'll get hit on the counter again and again. 3-1 to the reds.
My main concern is our bench, when our midfield tires, we have no one to bring on to stick in midfield.
*************** A WARNING TO ALL GOING THE GAME ****************
All of those who are going, watch yourselves. There is talk of reprisals from what their lot deem as kick off on their team and fans. So be safe and be clued up – ESPECIALLY: those who have tickets in their end. They're looking for an excuse, give them fuck all and be safe.
But surely it's hard to prove if our fans get on their end
Put it this way if it is known that our fans were going into the home end and anything kick's off, you know full well where the media will point the finger, especially with what happened before. That is why I really hope people are sensible and careful.
All it could take is for us to be winning and one of their troublemakers to hear the scouse accent and it'll all kick-off.
City can definitely score 3/4+ on us if we're not at our best and given they have to go out and attack. Not sure they can do it without us scoring though. 10 years ago a 3+ first leg win would give the opposition no chance but the top teams are so much more attack orientated now.
Unlike them, we have a lot of famous comebacks in our history, especially in Europe. I think they'll score a couple but they won't be reaching the five needed once we score.
Im in their end and I'd imagine so are loads of reds I should be ok with my Dublin accent😂
We should target Otamendi. The amount of internal self-abuse is written on his face every time he gets beat.  His only solutions?
Dive in and pray
Foul the fuck out of everyone
Spring forward on corners to make contact with ball to hit his meathead
For me, intelligent play exploits his problem with aggression. He might be the softest hard man I have ever seen play in the modern era.
I think we should go for the kill from the off, everyone keeps going on about 1 goal killing this, we score in waves against these, 2 or 3 really kills it. Sadio, Bob, Salah and the Ox have too much for them, they've shown it twice already. I'm feeling really confident about this, and i'd love to see us get 1 or 2 early and just watch them completely collapse.
We have proven this season that our mental strength is up there and can be utilized at the most stressing of games. Anfield played a big part lat week in creating the level we saw. The team will have to treat this one completley different without losong that mental synergy. This in itself can be difficult and can cause cracks in the team even if they believe that they can be in control. Thats why i feel that klopp needs to take the team to fhe etihad to try and win and not defend a lead. By having a winning mentality it creates a better team objective and a fight.
Nervous as fuck. I think if we get the goal which we really should be getting we'll be sound, just hope the likes of Robbo and Mo are in the 11 tomorrow night. Biggest match in a fair few years.
I know City are the best team in England, but for us to be so nervous being 3-0 up is crazy. The pressure should be all on them. I hope Klopp can take the team's mind off the stress of bottling it and takes the pressure off through some clever management method.
Man City ain't got shit on European football. We'll show them how its done.
Rinse and repeat in that fucking slime infested pit and fuck all the fawning lying media c*nts and bleating City whingebags who desecrated the name of 99% of those amazing Liverpudlians including my goodself and my grandkids who did fuck all untoward last Wednesday night along Arkles lane and Anfield Road. May they all fucking rot in the pit of their own mercenary greed and/or sychophancy…Hate the bastards with the very deepest of loathing.
Poor Guardiola. Gave up the derby for this. We'll show him he should never have rested De Bruyne, Walker and Aguero for this. I feel sorry for him
Anyone who thinks this is going to be straightforward hasn't watched much of Liverpool in European knockouts. One goal and it's surely out of their reach though.