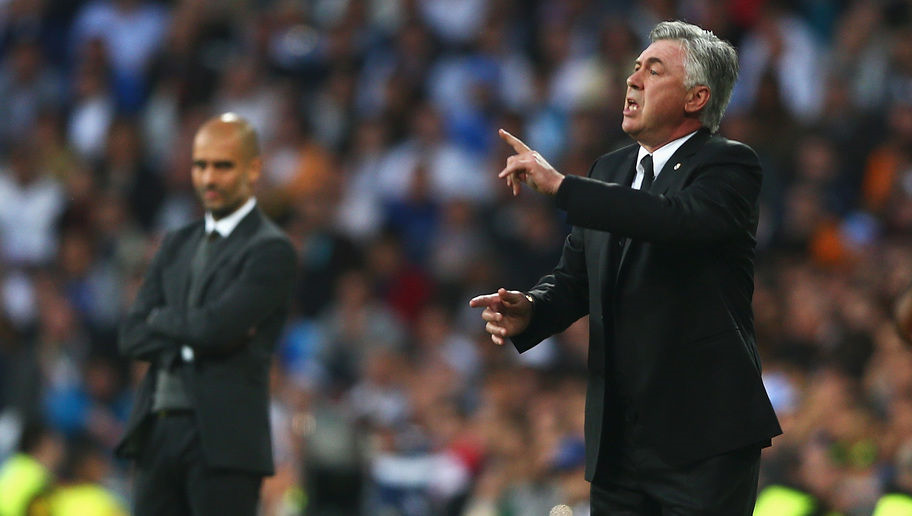 Finally some comments, but you are not going to like them. It seems that the toffees are letting some of their true colours seep through. Also, they have apparently hired the messiah as their manager. I don't see the toffees as a bogey team any more, but I will be very happy to get this one out of the way with all three points. I would like to wish all Blues a spectacular 2020, hope its healthy and happy for everyone
COME ON CITY!!!
Referee: Andre Marriner
Assistants: Scott Ledger, Simon Long
Fourth official: Kevin Friend
VAR: David Coote
Assistant VAR: Andy Halliday
Team Selection
Pickford
Coleman Holgate Mina Digne
Sidibe Delph Davies Bernard
DCL Richarlison​
And the rest…
Oh…And anyone saying they hope we lose needs banned…The league is over. Done. Finished. Accept it. Move on…We'll probably lose but their defence is crap and we can hurt them no question.
Give the bald ferret a lesson don Carlo
Take a draw but with the RS so far in front, hope we crush City
They will be steaming mad methinks.
Surly there's no Everton fans hoping we'll lose this one, a win at City would be a great confidence builder and give us some momentum for that push for the higher spots, we are still unbelievably in with a shot of a top 6 finish.
I've made my peace with the fact that they'll win it this year, so hopefully a win V City for us.
Away win !!! No need to roll over for City now.
Go straight at these. Amazing going forward but absolutely disgusting at the back without laporte.
The master is going to school the pupil by excessively bumming them…Carlo's mighty blues stroll to victory.
Carlo will make the world sit up and take note, we'll win this thanks to his tactics…We will take full advantage of their poor defence…I can see us scoring a couple, maybe even 3 or 4 or 5 or 6 …The win depends if we can keep them out.
A fortnight ago I'd have wanted to lose but they have bottled the league so we are now free to take them on.
Now that we've got Don Carlo in charge, I've never been more confident we'll go there and possibly win. And if we keep Keane out of the team I will be even more confident.
Beat these Kevin Webster,dodgy tached,double denim wearing,pirate earringed,scruffy Joe Bloggs whoppers.
I would take a draw all day, but they will beat us.
Two certainties when it comes to playing City – Jesus and Sterling will score…Best hope is Stones stays out leaving Fernandinho and Otamendi at the back without rotation – them 2 and Bravo as GK will be vulnerable.
0-6.
Dare I say…Looking forward to it.
Smash these…Carlo masterclass incoming.
Would take a loss in this for a win in the cup against the RS next Sunday…Or a draw in both followed by a replay at Goodison…Either way we now go into both games confident of getting a result…2020 – bring it on.
Smash these oil loving bottle jobs.
We will win!
Let's take some points of these title losers.
Solid defensive play and quality attacking to pick them apart. 2-1 Everton.
Shoot on sight. Bravo doesn't know what a save is.
Also he likes to fanny about with the ball in the box so chase him down and pressure him.
We are gonna get bummed…But at least it will be due to a difference in quality as opposed to the match after.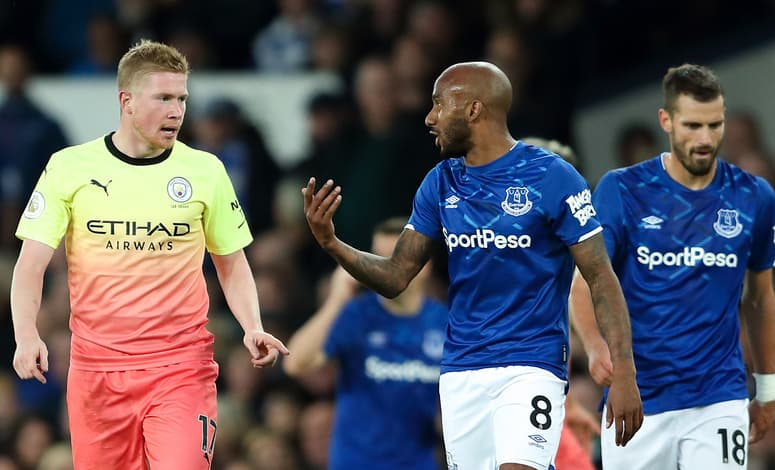 Very tough game, City are a top top team with quality all over the pitch, we have the advantage of more recovery time as they play tonight. Hopefully we won't lose.
3-1 win for Carlos supa bloos.
Right now, with a manager who has plans B, C and D, I don't fear anybody.
We're going to lose at some point and it will probably be in one or both of the next two matches. I give us some chance, though. City are brittle and I think…Liverpool will start losing games now there's no pressure on them. It may not be against us in the cup tie, but I think we're a chance. Maybe a draw or two.
They are as dodgy at the back as us so we may as well lose 4-3 going for it than sitting back and losing 2 or 3-0 anyway.
Almost certainly a nailed on loss. A point, or dare I say 3, will mean Carlo deffo turns water into wine as a hobby.
Do these.
It should be an interesting match but City are still a fantastic side and should win 2-0.
Carlo will have a plan, doesn't mean we will win, but I would rather go into a match with a plan instead of a philosophy or idea.
Ancelotti knows it's about the points…Expect to take something from this game. Gonna be an awful game but it'll be City complaining, not us, after the final whistle.
Ederson is available for them he only misses there game today against Sheffield.
We should be able to easily smash these. 3 to 1 to Everton.
I don't think Ancelotti will be quaking in his shoes about playing City. Two up top and go long and put their defenders under pressure.
Just wish that little turd Sterling missed out he always has a great game against us yet is absolute chod against that lot.
City still with their big thumb in the mouth. Blades major over achievers so far. We could get a New Year's Day surprise I hope.
Need them to beat Sheff as no way they lose 3 on the trot imo.
We can definitely get at them like. Hope Schneiderlin is back to provide some cover for the back 4 though.
have just watched city and our motivation is far higher than theirs for this game , pep is lining up foden and jesus to win this game for them and under usual everton circumstances that would happen (jesus is utter [Poor language removed] but always scores v us) . hoping with carlo this won't happen and can go there and do a job on these inbred [Poor language removed].
Fully expect us to win this.
Actually think we get something off these at their gaff you know, we've got the players to get at their shaky defence and Don Carlo has us fighting…That being said, KDB has been doing some inhuman things lately so still need to be at our very best to come on on top.
5-0 Everton.
Now do we go full strength and build momentum of rest everyone ready for Sunday…It's a massive dilemma.
I wouldnt risk any of our risky players, while a win at City is nice, the Derby is the big one.
City lose this and Guardiola resigns, takes a job at Desert FC in Qatar on £100m a year buys every European mercenary and decent player in the league and proceeds to dominate the league in a way no one over there has ever seen before. Still doesn't win their version of the Champions League though.
3 points would be amazing- cant see it as just think they have too much going forward but would be great to once snide out a totally undeserved win – the sort we are the victims of at Goodison all too often against sides who park 10 behind the ball and somehow score from their only shot on goal.
Think it'll be more on City being crap than us being good to win this IMO, If KdB or Aguero or feeling off it we'll have a chance but it'll be a hard game at there place.
I see it being a scrappy 1-1 afair, But live in hope Delph scores in the last minute of injury time and runs over to the City dugout to celebrate…COYB.
It's just nice to look forward to a game thinking that at least we're going to compete.
If we can somehow get a win from this match then confidence will be insane going into the RS match…Also of course a 'not so bad' run in the following 5 league games…which could storm us up the table.
Thought city looked crap against Sheffield utd, can definitely be got at.
Are people really hoping to take points here…There only 14 points behind Liverpool and still could get close. Especially with Liverpool looking tired.
My main concern is if we can bottle up KDB.
I'm just hoping the City players are feeling deflated at their title prospects being essentially over.
Man City 0-2 Everton. DCL & Richie…That's a sentence Id never thought Id type 3 weeks ago!
City are rocking, if ever there was a time to get at them, it's right now. They are terrified of pace so Kean really needs to start this one and hopefully he takes his chance(s).
Bloody Silva and Stones are back fit apparently…Just when I was hoping for that clown Otamendi to be in the back 4 / them not being able to rotate their midfield from Monday…Going to be extra tough – would snatch your hands at a point now.
Funny thing is, although unlikely, if we beat City we'll be one point better off than we were at the same stage last season. We're currently at match week 20 in 10th and on 25pts. Last season it was 10th on 27 points and we lost the match week 21 game. Interesting stuff.