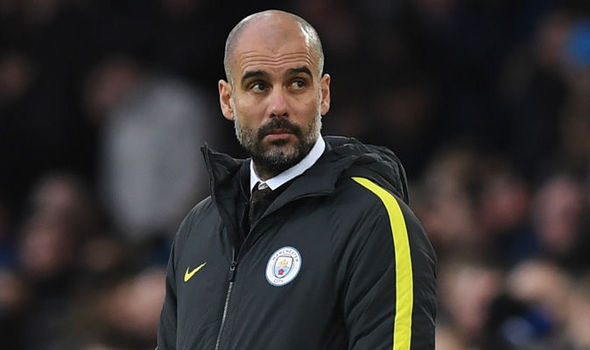 A lunch time game at home, to a newly promoted team, what could go wrong? The Villa fans seem to think it could be a bad day for them, so let's go with that. Pep does seem to be permanently grumpy at the moment, and add in the fiasco that is VAR, and it's impossible to predict any kind of score. I was chatting to a Chelsea fan this week who said to me "you better win the league, to stop Liverpool"…I assured him we would do our best
COME ON CITY!!!
Referee: Graham Scott
Assistants: Neil Davies, Harry Lennard
Fourth official: Anthony Taylor
VAR: Jonathan Moss
Assistant VAR: Andy Halliday
Team Selection
Heaton
Guilbert Engels Mings Targett
McGinn Nakamba Luiz
Trezeguet Wesley Grealish
And the rest…
Free shot this one, just hope we play well and do ourselves proud, any points will be a bonus! …Just don't clam up and get rolled over, go out there and try to play boys! Their defence can be got at!
Win, they ain't all that.
I'm terrified of Man City and Liverpool.
I'm inclined to agree.
I genuinely think we are in for a 5-0 whopping…If we can't adjust our liberal interpretation of what a  good defence should be, City is going to punish us thoroughly…I'd consider 4-2-3-1 formation, with Luiz starting instead of Hourihane and playing alongside Marvellous.
Piece of p#£*.  If Wolves can, we can 0-2.
This one could be a drubbing.  Hopefully it won't be too brutal.
The pressure is on Man City. If Smith keeps the players loose and positive, we can get a result here.
KDB being back is a shame…I would really really like to change formation. Doug and Marvelous in front of defence…We can attack Liverpool the week after. Only way we're taking points v City is to sit back and hit on the break. We'll get a real shoeing if we try and go at City.
As long as we score – which we are more than capable of doing – we can at least hope for a result…In their last 46 games City have had 25 where the opposition didn't score. They scored 76, and Won 24, Drew 1 of those games…In the other 21 games they conceded  32 goals, Won only 12 and Drew 2, losing 7…Score, and they are mortal !
We won't be able to take the game to them, and our defence isn't all that great … maybe being a clear underdog helps us and we can get something via counters.
KDB got 8 assists and 2 goals in 8 games…It's f*** madness…Dreading this game.
If we play like we did against Norwich and Brighton it can get really ugly.
As long as we don't park the bus like Palace did. Wolves had the perfect game plan. We need to press high and get at their makeshift defence.
We're going to win 1-0, they'll have 80% possession and have two goals ruled out by VAR.
I don't think we can really use Wolves result at City as a blueprint. Their game is built around a solid defence with minimal mistakes, and they made great use of the freakishly quick player they had available, our defence is not as miserly and we don't have a player with the raw pace of Traore…We don't have enough genuine pace on the counter to really bother them, I wouldn't advise a high press against them either, having a high press means you have to have a high defensive line or you will be leaving too much space between the lines, so we are going to have to play this a bit smarter. Pick our moments when to go forward and when it's best to sit in and ride out a storm, there will be opportunities to counter but we'll need to pick which ones to take and how many bodies to commit forward and should they breakdown get back in to position quickly, the whole team will need to move up and down the pitch together to negate space between the lines. Serious organisation is needed. We need to be smart in possession, and work hard off the ball for each other, they are going to press us like crazy but if you can get it through that press  then you can really get some joy, so expect a lot of squeaky bum playing it out from the back shenanigans…Wouldn't be too surprised to see both full backs changed, positional awareness and discipline will be vital especially on the wings, although the current incumbents have done nothing wrong so it would feel a bit harsh…It's not impossible, there are many ways to win a game of football, kind of feel like we are going to have to score at least a couple to get anything from this though.
3-0 win. Easy.
They are without question the best team in the league. Stupidly good…But I think between now and Christmas both them and Liverpool will drop points nobody expected.
I'm dreading this too…If Man City fail to win, Liverpool might win the league
Connor needs to start for me. City are a dirty side and we will get set pieces in range of their goal. Set pieces will be an important element of our attack if we are going to get anything from this game.
I reckon we'll nick a point…if they go down to 9 men with 70 mins left
It's a real possibility that we end up destroyed and totally dominated, but it won't define our season…On their day City have the quality to pot double figures past a team like us.
Get to half time 0-0, then anything can happen.  They must win, we can draw…Crowd getting worried after 50-55 mins adds pressure…We will see but I doubt we will get hammered.
Not really bothered about this one. We have now shown we can compete and we aren't automatic favourites for going back down, largely by dint of our ambitious approach and the fact we have a goal or two in us most games. Confidence is rising, team identity is forming, so bring it on. Be disappointing if we got spanked, but not unexpected and not the end of the world, far from it. These boys should shrug it off before the next match.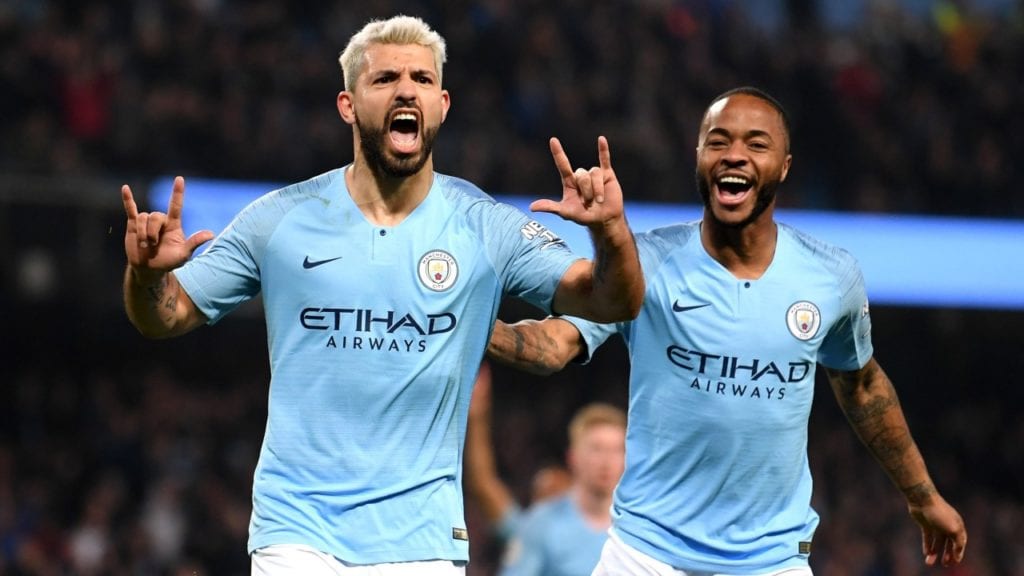 City look awesome tonight. This is going to be tough one.
That they've had a game today should work to our advantage. No excuses for not coming away with at least a point.
Damage limitation with this one just don't concede to many, realistically no chance of coming away with anything other than a defeat…I think we have more chance other getting something at home to Liverpool.
If every Villa player plays to the highest standards that we've seen from each individual, and Smith has us setup well enough to compete, there's no reason why we can't win this.
Quite fancy our boys up against John Stones et al…The difficulty will be stopping the ball going into our net but if Wolves can do it why not us?
For me the main problem to us is that (1) we're playing the best league champions we've probably ever seen, and (2) they know they can't afford to drop more points. They've had two shock defeats already and as we saw from them last season that tends to focus their concentration to very high levels. I won't be surprised if Pep starts with the same 11 as started last night, I think he'll look to have this game won by halftime/60mins and then rest players. There's not really much we can do as a team to change it up to counter them, we just have to have work rate and discipline. If City do have a vulnerability this season then it is at CB. I'm not expecting points from this game but a decent showing really would help with Liverpool next up at Villa Park, we need to be able to take something from positive the game even if its not points. I probably would play Luiz over Hourihane for this game.
The worry is a 6-0 dry-bumming…Prediction is 4-1.
Thinking about making KDB triple captain in FPL to soften the inevitable blow.
I think we're due a bit of a spanking and a reality check tbh. Can see this being 5-1 with us getting an early goal.
Think there's a decent chance KDB gets rested after playing last two, Sterling not so much given lack of competition and how well he seems to be feeding off Mendy being back in the team. Scary to watch last night. Aguero looking really sharp again too…5-4 Villa
Don't do a Watford, don't do a Watford, don't do a Watford…
Let's face you need luck, a City off day and every single player on it for 90 minutes to even avoid getting a spanking. The longer the game goes on the more frustrated they will get and leave gaps at the back.
If KDB is rested, it's on.
Why would they rest De Bruyne? No chance of that I'm afraid
Why would they rest De Bruyne ? Because they can ! They will see us as a 'lesser' opponent and will play one of their other top class midfielders that would walk into any other premier league team. He doesn't need to play every game so he is at his peak when he is selected.
KDB, Sterling, Aguero, Silva…Ugh. Their squad is disgusting.
This is what the last couple of seasons has all been about – being up with the big boys…Just enjoy it.
Need to be defensively solid to have any chance here…I'd start with five at the back, and two in goal.
As long as we don't get absolutely tonked, it's fine. Basically a free hit game and there's every expectation of getting beaten 4-0.
The timing of the kick off can't be a bad thing given their hectic schedule…I think we have to just go and play our usual game and see what happens, use it as a barometer of sorts.
Can't believe Wolves beat them at the Etihad. Unbelievable result.
My worry is how effective Man City are when they get between the lines.
We are not particularly cute at stopping that…..I only see one outcome, unless we have a day where we excel at closing down and denying space and its not really our forte.