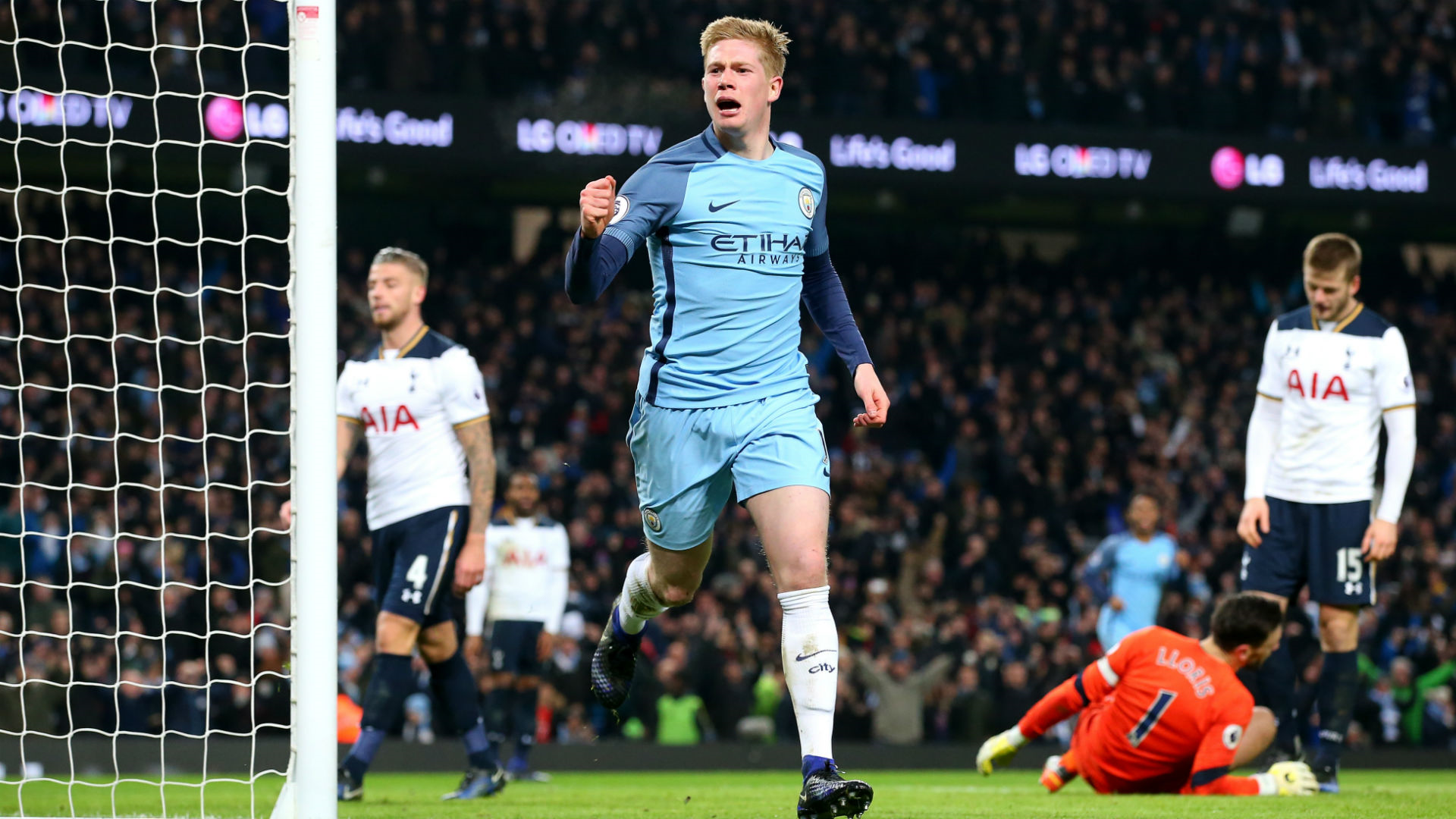 It's the first home game of this campaign, and it should be a great game (Son out, Barnardo back). I just can't shake the feeling that VAR is going to ruin it.  We are certainly never going to win anything on goal difference again, but that's for another thread. It seems that the spuds are feeling positive about this game, but I think Pep will have the upper hand tomorrow evening. I am looking forward to this one
COME ON CITY!!!
Referee: Michael Oliver, Assistants: Stuart Burt, Steve Bennett Fourth official: Paul Tierney VAR: Graham Scott Assistant VAR: Andy Halliday
Team Selection
Lloris KWP – Alderweireld – Sanchez – Rose Ndombele – Winks Eriksen – Lamela – Lucas Kane
And the rest…
After a 'tricky' start against Villa, should be an easier match against City, yes?
Going to need everyone at their very best, the diamond formation needs to be binned from the off…Enjoy the rollercoaster!!
Won't be easy, certainly not as easy as Villa was. But at least we get this game over and done with now. Probably the hardest game of the season…Think we'll narrowly lose but certainly more than capable of getting something.
My prediction for this match: Sterling to score a last minute injury time winner but wait…. The ref went to the VAR and ruled it out again!
If we play a diamond against City, they will absolutely destroy us with width
Villa? Easy? It was anything BUT easy. City will be a massive challenge, but we live in hope. This is the sort of game that brings out the best in our players – and I'm always hoping for an upset. However, a draw would be a good result. A win would be a miracle.
Tough tough game. They looked very good away at West Ham. We need to be at our very best to get at least a point.
Would like to avoid a repeat of last year with defeats early or at the start of the season so sticking my neck out for a draw.
We can have them. Only if we're bold enough.
Title decider obviously. If we win this its our for the taking, if we lose we should concentrate on bigger things. If we draw Liverpool win the league.
My honest view is that our full squad, fit and firing would give City problems…With our suspensions, injuries and contractual issues I think we are at a natural disadvantage…Cram the midfield, get Sissoko near Sterling, and see how we go…Good to get this out of the way early.
These are the games that define a title winning season, so I'd assume every player gets that, right? …I'm going to say a draw would be a good result, and would take it if offered it right now, but there is no reason to not to think we can't win this….right formation is critical, we can't win it in the first 25mins but we can certainly lose it, so a calm performance required and relay on our strengths to finish strong…..COYS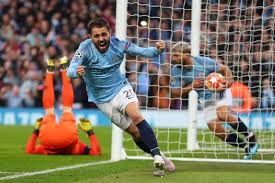 Get the formation right. Take our chances up front. Focus in defence, track their forwards. Hope VAR works to our advantage. And we will win.
It has got to the stage where 1 point against City is as impressive as 3 points against a mid-table team. My brain tells me 1 or 2-0 to City, but my heart says 1-1. I will go with the latter.
City's backline looked shaky against West Ham and we have gone toe to toe with them before…Don't play that fucking Diamond sit back and frustrate them for the first 30 and keep Sissoko in the middle next to Ndombele, so they can break that city press feed Eriksen (who has to start) and hopefully feed Kane and Moura on the break and we can come away with a result
Sitting back and parking the bus won't work against City – they're too good for that. Match fire with fire. If we lose, at least we go down fighting…But as showed in the CL games, we're more than capable of scoring a few.
No matter what the stats show, our last two games at the Etihad has been only a one-goal difference for City. I'm confident that we can surprise them if we are up for it, but we NEED the right system and starting 11 for it to happen…Also, it would be fun if Kevin De Bruyne doesn't turn into a mixture of prime Messi, Iniesta and Xavi like our last UCL game against them.
Regardless of formation, Rose, Lamela and Sissoko should start. We need to get at em.
Lamela and Sissoko were depressing to watch on Saturday but we need them in this game, they have to start.
The ONE thing I really hate going in to these games (specific City), is watching Hugo trying to play way out of trouble. Ffs just loft the ball once in a while.
We still have big problems in my opinion. Don't see this being a good day for us.
City are one of those rare teams that don't have many weaknesses. But Zinchenko could be one – a midfielder playing at left back…Stones is another potential liability. Often tries to do much and can be pressured into a mistake…Not to mention Rodri who doesn't look like he has adapted to the pace of the Prem League yet…Come to think of it, they're quite sh!t.
Son and dele missing this one is helping pep sleep at night, what he doesn't realise is Moura loves playing in Manchester! 1-2 Lamela and moura Kane with a third but Var calls it back.
Gotta pack out the midfield here. Give City control of it and we're fucked.
How many cheap fouls do city get away with… I'm on the watch out for Rodri. Anytime we get the ball he'll be there with a foul…Ref won't do anything though.
Classic Pep tactics and Sterling is one of the worst…Petty niggling fouls designed solely to interrupt the opposing teams flow and always followed by the perpetrators standing in front of the ball immediately afterwards to stop the free kick being taken quickly…Cunts
If City are king of the niggly fouls, we are the Prince. We are pretty dirty.
I for one want this game. We, the fans, need to stop being scared of the best. I am sure the players aren't fearing the stage—it's what they love to do. We should be confident that we can get a result. We are a strong squad that is well coached. Let's be excited we get to test our mettle so early. Make a statement and run with the glory!
I'd rather play them now, than in 3 months when they're on a 15 game unbeaten run.
Didn't we just beat Man City in Champs league last year?…Why are we so scared of them?…Respect them sure, but no fear.
Win or lose we'll make them work. By the end of it they'll be yearning for tartan slippers and rocking chairs.
I just want to say that if us playing against City, even in their turf, with defeatist mentality. If we dont fancy a fair chance to win, the FA might as well hand the trophy to them already.
VAR hates us.
A lot of things going right this week and hopefully one or two more good boxes ticked before Friday….So please don't ruin the weekend you Oil cheating bastards…..3-2 Spurs in a classic COYS!!
They looked out of rhythm on Saturday, definitely didn't start with a flow. I think the scoreline massively flattered them, it was more how shit West Ham were than how good City were.
Target and press the fuck out of Rodri. He's their weak link, (he's a very good player but way off the pace at the moment). Do not give him a second on the ball.
If we want to win the league, someone is gonna have to take the hit and break Sterling's leg…Dierwolf, I'm looking at you.
It properly winds them up that they lost the CL semi-final to us despite having the 'Greatest Manager in the world', the 'greatest midfielder in the world' and the 'greatest striker in the world' etc etc etc…It must be as boring as Fuck being a City fan knowing you are likely to win every game and the majority of the trophies. If it weren't for LFC they would be the English Celtic. Yawn.
It's no wonder really that their ground always has empty seats. Where is the excitment going to the game knowing you will win & its just a case of by how many?. I was even worried about Villa last Saturday. Unfortunately it has made the modern generation of City fans massively entitled and arrogant.
Guardiola ruined the league. He's the main reason not the money. They had it before but it was competitive
Just think, despite all that money, plucky little Tottenham have made it further in the Champions League than any Man City side under the Sheik Mansour ownership.
Closer it gets, more I'm dreading it.
I think people are being too quick to write this game off. This is the 3rd season of this Man City team (ignoring Pep's first season) and all teams get worked out eventually. There's two whole seasons worth of games to analyze and find weaknesses to exploit, and it's uncharted territory for Guardiola as he's never done a fourth season before. I don't think they'll be quite so dominant this year. There's definitely something in this game for us. The key is avoiding conceding an early goal.