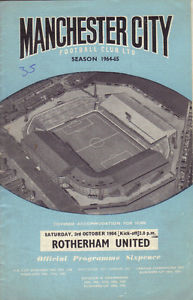 I have finally recovered from the drama of the mid-week game.  Is it arrogant to be relaxed about our game this weekend? Anyway, I found a few comments on their boards, and to be fair they sound like a fairly decent bunch
COME ON CITY!!!
Referee: Coote, David
Assistant Referee: Kirkup, Peter
Assistant Referee: Long, Simon
Fourth Official: Marsden, Paul
Video Assistant Referee: Mason, Lee
Additional Video Assistant Referee: Eaton, Derek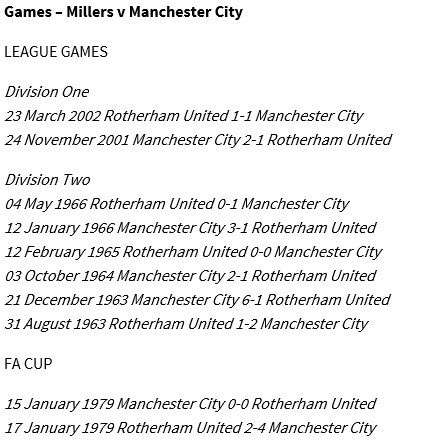 And the rest…
I hope we wear the Inter Milan kit as Guardiola will shat himself when we walk out
Rodak has bought a pair of those big gloves he is going to need them on Sunday if we loose 10-0 not bothered. Hope we make some cash out of it get a good Loan signing.
It's on bet365 website live. Don't know how you get access to it? Guessing you might have to have an account
Sounds like a daft question but what would rather have, win or draw? I think best case is to get a replay and see where we go from there. It would be brilliant to get them at a full NYS under the lights as we not gonna win the competition anyways
A draw at the Etihad and a replay at NYS…….just for the extra cash and the reviews we would get in the media
Man City will play the squad players with 1 or 2 coming back from injury…it will be a heavily changed team from last night.
No they won't! They have No squad players? Just about 25 internationals of which some are perceived to be a bit better than others!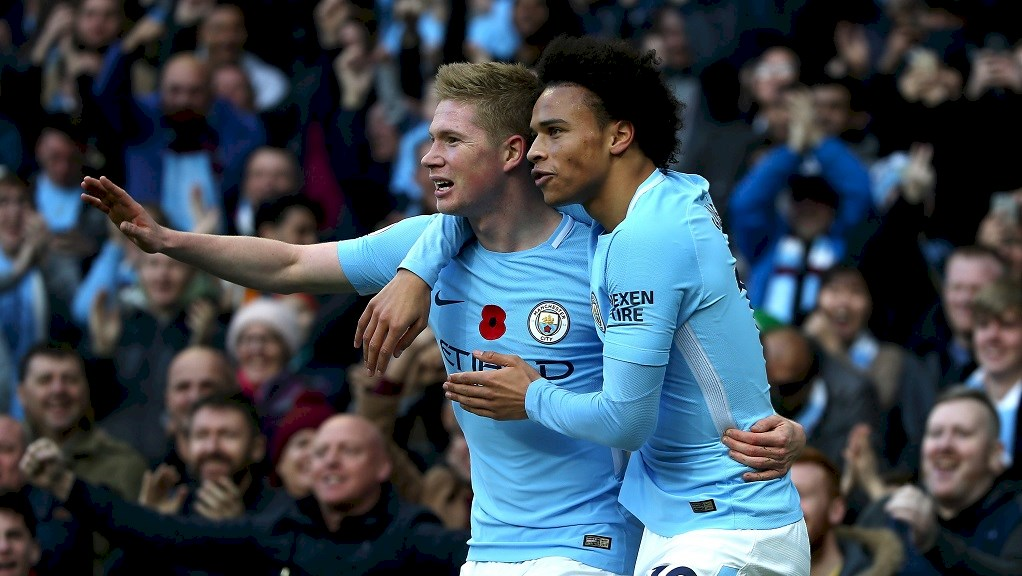 I'm a good old fashioned FA cup romantic and I would love to see you pull off a mega shock tomorrow…Wigan of league one put them out last season and Huddersfield took them to a replay the year before with a second string team…The difference I guess is that both Wigan and Huddersfield were at home against City
We went on a school trip one Saturday morning to Manchester. Played a local school, got hammered , then were presented with free tickets for the afternoon match at Maine Road. City's opponents were Sheffield United. This was in 1974, so can't remember if it was 2nd or 1st division…We were sat next to an old dear with a huge bell, which she rang constantly. With the score at 1-1, with five minutes to go, we left to get the school bus. During that time 3 goals were scored, giving City a3-2 victory. So, luckily, not much aggro in the car park.
Not going but those who are might not agree but don't risk any of our key players. Rodak Ajayi Robertson Mattock Vaulks Smith wouldn't play any of them. Injury or suspension needs avoiding.
I think Warne has to give them all a game. It is still a massive personal achievement to play against a few top quality players. Won't likely come again for them. I also tend to think its best to play your best team in a game like this. Some may think its an opportunity for a rest and to avoid injury, but I don't think Id impose that on my players. They could get injured resting. Who knows? sometimes it is better to keep the engine ticking.
It might be wishful thinking I am going for a win on Sunday you know they will probably put there third team out not played much football if you don't put your best team out do you deserve to win. Love to see it when Mr Gardinia hope you like my spelling looses his scarf his coat and his trouser when we beat them. Just goes to prove if you have the right ticket prices people come not like Wembly good show over 6,000 Going.
It's a game we could have done without. We are taking a good following so Warney has got to play players he'd rather not. Have we got a right back fit? Can't imagine Raggett & Wood as centre backs against a side like MC. We are a midfield player short. Could be painful to watch.
City's form has dipped since the draw was made. Is that just a coincidence?