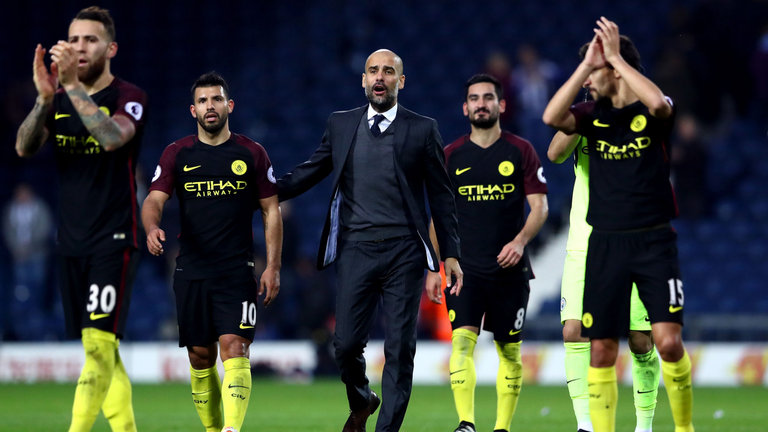 Back to the business of the Premier League, and this is by no means the worse fixture we could have had. I don't like Pardew, and I would love a cricket score tomorrow ( I am not saying that is going to happen).  Also time to show the new boy what he has let himself in for at The Etihad.
COME ON CITY!!!
Referee: Bobby Madley
Assistants: Adam Nunn, Mick McDonough
Fourth official: Kevin Friend
Team Selection
Foster
Dawson hegazi Evans Gibbs
Phillips krychowiak Barry brunt
Jrod sturridge
And the rest…
Awful record over the last 8 years but we must be due a win by the law of averages…2-1 to us lot
Smash them 6-0. Nyom hat trick.
Will be an even more difficult game with all the injuries. Pardew needs to get the balance right between being competitive and keeping the momentum whilst at the same time ensuring that our most important olayers are ready for Southampton.
Can't throw any games. We could play the kids get d1cked. Then pick the best team and lose to Southampton. Keep momentum going.
Mission impossible lol…Pardew has to rotate the squad, in order to avoid west ham game scenario happen again when we face Southampton.
As long as we give a good account of ourselves and 'have a go'. If we can keep it close rather than get a hammering which could dent our (still) fragile confidence going forward, that would do for me, say a 2-1 loss or even 1-0 or at best scrape a 0 – 0
Rondon to start with JRod playing off him..Phillips looked sharp yesterday too..
Our goal difference is pretty good at the moment, so we could really do with keeping the goals conceded to a minimum on Wednesday.
Nothing to lose just go and give it a go. We have a solid defence so doubt we'll get done 6or 7, get at them and make it uncomfortable…Everyone got to p!ay them twice…They won't fancy playing us at the minute.
A tough match. No getting away from it…Yet, we were able to upset Liverpool, so it goes to show, there is nothing which we can't do.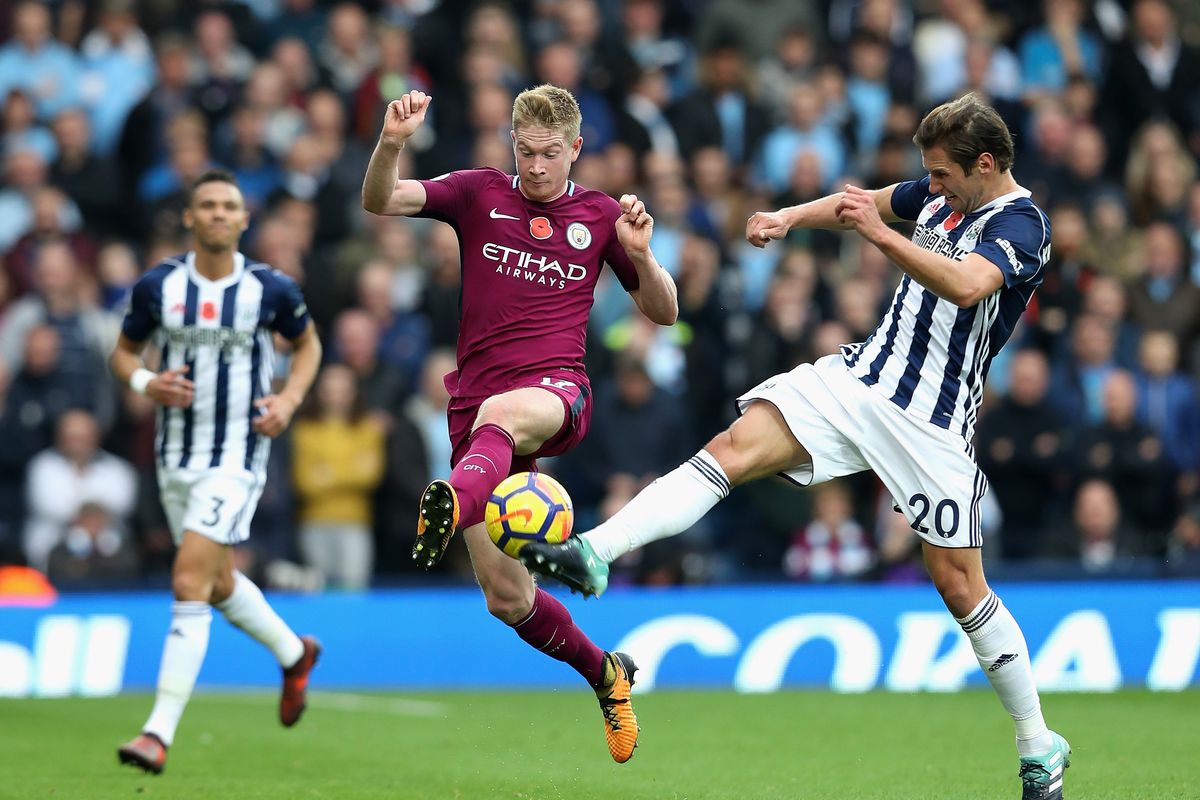 Leroy Sane out, for me quite possibly their most dangerous
He's meant to be unavailable for a month which is a huge slice of luck for us however, they 2x silva, sterling, KDB and Agüero for us to deal with… Just not getting dicked is a good result. We really owe these one, confidence should be sky high as well as togetherness after Liverpool result. So you never know at least we won't surrender the game like we would have under you know who's reign… Gibbs not likely to play, I would leave Brom at leftback for his pace, if Evans is out I would bring in Gmac. Rondon will be in to replace HRK. Phillips polish Greg Barry brunt…In midfield.
Sane out but they're not a one-man team, so makes no real difference. I think our confidence is sky-high at the moment, so anything can happen. I honestly think that if we can be at our very best and frustrate them, we'll get something from the game. A point would be massive, 3 points would be unbelievable. One thing I do know though, and that's the past few games I've not felt nervous watching us. And that's not something I've felt for years. It feels as though we've turned a corner, so let's hope the match on Wednesday doesn't affect our run too much…They're the sort of team that if they don't score within the first 20 minutes, their fans will be on their backs which will work in our favour. See the first 20 minutes out and I think we'll get something. If they get an early goal though I fear the worst. We've had a few hours more rest than them, but don't think it will make much difference, not like it's a solid day or two.
Can Sturridge play in this one?
Don't change a winning team unless forced to by injuries,  especially when the incoming player may have fitness issues.
Yeah I think Mr Bennett of Cardiff has done us a favour. Sane can take 2 or 3 defenders out of the equation in a second or two with his ability and sheer pace.
I'd have the same team that beat Liverpool but Rondon and Phillips in for HRK and Livermore (both got injured anyway). I assume Gibbs is injured so Nyom in at LB. Keep it tight with Rondon or JRod dropping back into midfield and try to hit them on the break. Sturridge on the bench if he is fit, I suspect he will need to build his match fitness…Think we'll lose this, but hopefully we can preserve our goal difference.
got to get something of this lot sooner or later keep it tight and you never know? their defence has a habit of playing a high line, so balls into space for forwards to chase down. jonny show them what their missing and jrod get southgates attention.
I think Brunt may drop to LB with McLean coming in on the left…If we've turned down a bid for McLean and Pards says he's staying, he must be in his plans…Sturridge on the bench but give him a run out when we 3 up and coasting.
I'd like to see Yacob and McClean in for this one in place of Barry and Phillips, we mustn't show them any respect at all or they'll tear us apart, and we keep Barry & Phillips in good nick for Southampton. We need to be realistic and play for a point…something I'd never normally say!
Fancy Sturridge will be on the bench and get 20 mins or so…Otherwise agree with most of the "punters" predictions on the team make up.