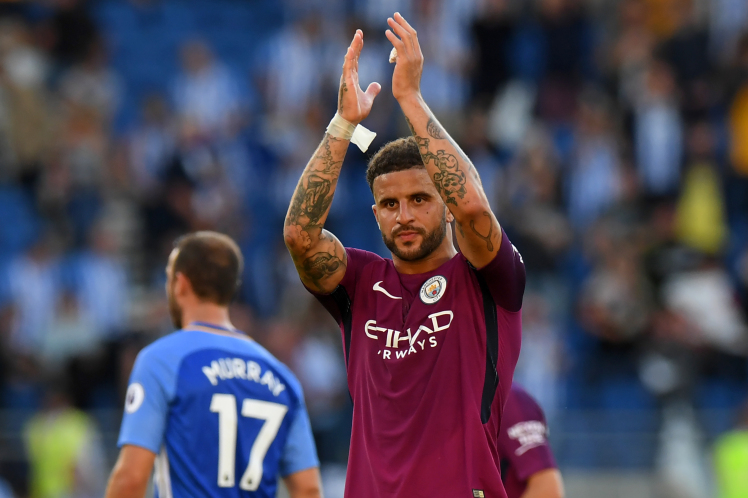 I think this thread should come with a health warning, and you might want to sit down before read through these comments. In all the (other) teams threads I read through over the years, I don't think I have ever come across such ignorant garbage. There are a few other things I would like to say at this point, but it would turn this into a political rant, and this is not the place. There are one or two decent comments, but you have to look really hard to find them. I know it's not going to be an easy game, and all I am going to say I hope we doing our talking on the pitch tomorrow. Oh, and for the record if I were going to be in a cult I be surrounded by naked men
COME ON CITY!!!
Referee: Craig Pawson
Assistants: Lee Betts,  Adam Nunn
Fourth official: Lee Mason
Team Selection
Lloris  Trippier  Dier  Verts  Davies  Winks  Dembele  Dele  Eriksen  Son  Kane​
And the rest…
Should be a good game. We've stopped them before
Man City have been very good this season, fair play to them but Spurs have a habit of stopping teams runs the last year or so. I fancy us to be the team to put their run to an end.
Draw would be great – hopefully the lads are up for it. We tend to show up vs the big team – feeling resonably positive
Record breaking ?…What buying the league , dirty money , check book success , bending Fair Play , destroying any competition , sponsoring themselves indirectly . They should be banned as they taint the game with their corruption . Change the title
I feel the standard 3-1 Spurs Champions League style victory coming on.
I would absolutely love to wipe the smiles off this smug cunt of a money-doped team. Can't bare seeing that prick manager looking absolutely delighted with himself for spending money so cleverly. It's gonna be an extremely tough game but hope we can at least get a point.
Just watching the MotD coverage of City vs Swansea, the simpering fawning over the cash-drenched cunts (a factor which oddly is never, ever mentioned) is fucking nauseating. In the post-match interview you actually see the interviewer get to his knees and fellate Guardiola. Just enjoy them. They are the best you will ever see. Parents – ensure your children watch this Fuck off, just fuck the fuck off. I hope we school them, and failing that, cripple the fucking cunts
Would love to slap…Absolutely, I want that self important prick and his choir boys slapped about
Owned by Abu Dhabi United Group in other words the United Arab Emirates Royals. A country that has flogging and stoning as legal punishments carries out forced disappearances against human rights supporters has death on the rule books for homosexuality and that's just the start of it…Why anyone would cheer on a team owned by that lot is beyond me and it's a joke the British government allows whole countries that treat there civilians like that to own British football clubs.
Come on spurs , time to stop this financially dopped run! …Have to go to other Davies after todays performance by rose, Aurier looked good on the ball but would still favour Trippier, think Dele stars with lamela on the bench and dembele back in for sissoko, let fucking do this! Yids!
Take the draw and move on.
We can get a result here if we get it right. Every player has to play to thier best then we can match City. Poch needs to be on it and every player needs to make the right call. We dont need heros, we need team players and winners. We really can win this or at least get a draw. Oh then theres the matter of a decent ref, please behave ref and no heroics.
Predicting goal fest……4-3 to Spurs. Kane! Sonny & Co. will do the damage. No worries mate.
Scratchy 2-1… to Spurs…Someone needs to put a dent in this oil soaked juggernaut. Loathesome club they have become…Would Make my Christmas
We'll put another 4 past these Muppets.
We play well when the expectation isn't upon us. Fuck City. They've not looked their best recently, despite the wins, and beating up a hapless Swansea means little…Either way, it's essentially a free hit. Not often that even a draw would probably result in praise from the media. Pep won't legislate for marking Kane out of the game – and he'll regret it.
Rose was shit against Brighton but I just wonder whether we actually really need his pace (if it exists) to counter against City?
No Toby, Victor or Sanchez. Huge defensive players…According to the forum, various threads – Harry out of sorts, Dele off the pace, Christian and Dembele both looking below peak…Against the best attacking team in the league…We haven't been playing great. They have won 15 on the bounce..Probably got their best 15 fit. We haven't had our best 11 on the pitch together once this season…The level of optimism is on here is incredible…Expecting a defeat, would take a draw. Be amazed if we win.
Sissoko double hat trick. Heard it here remember.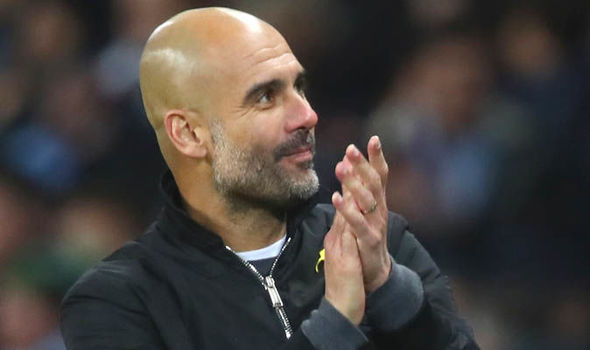 I know we have decent record recently against them but their form is a bit different this season…We will be very up for this, this is a massive game, possibly toughest one yet of the season given City's form (?)…Hoping we summon a CL standard performance.
think this will be a better game for us, we wont have the ball all the time, and our lack of players who can't see the early pass won't be a concern, as we will be defending most of the time
I put what I thought…But over the past few weeks there has been a general consensus about players being either injured or out of form making our team weaker than last season…To think we will turn up to City and be at the peak of our game seems fanciful to me…You don't win all those games without having something about you, City are the end result of millions and millions spent and a very very good Coach… I hope I'm wrong about my prediction of the result, it is still 11 v 11 after all…Would love to see us win just to give two fingers to Walker.
We got a fantastic draw at the Bernabau and could of won it. I still think Real Madrid are a better side than this City team. We shouldn't fear them as we have a fantastic record against them, Fuck city and their oil invested bunch of mercanaries. Let's be honest they are a small club with money.
Plus would love to shove the "Harry Kane team" comment down that bald fucks throat. Hopefully Kane will get a hatrick.
And Pep rates us highly. That Harry Kane Team was a purposeful dig, and pissed off Poch…So the team have all the mental ammunition they need anyway…We should really take a flag made up with that on it. Bought out when he scores the winner
We don't look our best against teams that park the bus, barring the blip vs Woolwich, against teams that acutally come to play football we do well, granted this is a city side they just seem to win matches, but it seems all the other teams take the same view as you, "we would be lucky if we win" the game is lost before the players step out on the pitch, if we loose we loose, but we go there to win, we believe we can win, for all of city's "best attacking in the league" they have struggled and scrapped wins against the likes of West Ham, and kept the ball in the corner for the last 10 minutes against united when 2-1 up, both goals thanks to Lukaka, I believe you are giving this team to much credit, along with everyone else! …Pep is a fraud, if he is such a good manager why doesn't he go to Palace or West Brom and turn them into PL winner, without spending 300 million.
We'll need all our creativity to beat another team of boring bus parkers…The 0-5-5- formation ought to do it
1-1.
Would love to be optimistic but sometimes being pessimistic does wonders as it lowers the expectations. Too many big players missing for us. Head says defeat, heart says COYMFS LETS TROUNCE THESE CUNTS.
Really loathe these fuckers. Hope we spank them without Kane scoring a single goal.
The key to this game is simply winning the midfield battle. Sounds easy in theory, however, de bruyne must not be given any time on the ball at any point…It is de bruyne who brings the ball through the midfield, which transitions to him giving it to the other creative players, or the strikers. The other creative players do no come as far back as he does, and as well as they are all playing, I feel a lot of what they do goes through De bruyne…Dembele must play this game, he is the key to us ticking over. The forward players all need to be on it also, take their chances, and not lose the ball to easily like Alli seems to be guilty of all too often of late. We cannot be turning the ball over when players are out of position when attacking. This is the most likely way of us being punished…Despite flat performances of late, I still feel like we are best set up to beat city. They are absolutely superb though at the moment and all what I have said is easier said than done…There is no point sitting back in this game, we must pressure the midfield and try and suffocate things in there.
Rose won't play It will be Davies and Trippier. My only fear is Dier and Vertonghen playing a high line. Davies hasn't got much pace either. We need to deny them time and space. The midfield will have to be on it and defend from the front. We won't be over them like a rash like we were at home last year even with Kane. Not the same full backs – who were on form and flying, no Wanyama- who was immense- or Alderwiereld. They missed De Bruyne. We can win. Take our chances and have a bit of luck. Don't think we will have the luxury of a missed penalty like we did last year. They are not unbeatable but I'd be more confident having a team and bench of fully fit players facing them. Plus Sanchez, Alderwiereld and Wanyama in the mix…Let's hope Eriksen, Dembele and Dele discover their best form. They have all been below par and inconsistent so far.
Dembele to own De Bruyne.
We are well below our best made worse by injuries/suspensions. Main concern is not having Dier or Wanyama as AM. Our record away to top 6 is bad (have the media mentioned that yet?) my expectations are low which will help if the worst happens. I will miss the match and with it not even being on Sky highlights, will only get to see MOD if I am brave enough or the result is Ok. Hope Lawrenson and Merson predict a defeat( predict a victory will jinx it)…Having said that I missed a match on New years day a few years back and we thrashed Chelsea. So fingers crossed and I will be happy with a draw.
If we set up this game like we did against Dortmund away I think we've got a chance
City fans on the blue moon forum Spurs match thread are full of a lot of hate for us. Pretty much like every other team that seems to have this hatred for Spurs. It seems to stem back to the 81 cup final which is 4 years before I was born…They seem to have held a grudge for all these years. Remember who you are city fans. You are still a small 2 bob outfit that has only recently tasted success purely because of you're billions. These set of supporters really get on my nerves belittling us. Our history smashes them to pieces and we are a bigger club no doubt about it.
After the replay a lot of City stayed drinking in pubs around Wembley and it was all good as far as I can remember. I am sure there were a few muppets on both sides, but the City fans I saw were decent
Bunch of wankers with no self-awareness…Apparently we cannot object to their blood stained, financial doping because we have also spent some money and apparently OUR manager is a "snidey cunt".
Dunno Why you give a fuck mate? I don't mind City. Frankly if we can't win the league I'd rather them than United/Chelsea/Liverpool/Woolwich so whatever. they have good players who are quite likeable in KDB/Silva/Kompany/Aguero etc … I don't get fan arrogance though.
We will lose this one boys. At the Lane we would win. There we won't. But I hope I'm wrong
United > City any day of the week. Outside of Chelsea and West Ham the worst anti-semetic abuse I've seen/heard over the years has been at City. They hate us with a passion.
They can fuck right off. Poch is a proper bloke and carries himself with class. As Zlatan said, Pep is immature and a little snide…Fucking hate Citeh, prefer United…Sorry but I loathe them. Man United might be arrogant fucks BUT they've sent the right to be so. ;-) …Plus everything about Citeh nowadays is fake, plastic and stinks to high heaven. Their fans are amongst the biggest load of self-entitled arseholes in modern football. Once they had a sense of humour and were proper football folk. Now they're more like a cult!…Yes, I said cult. ;-)
I'm pretty nuetral about Man U.. Just find Jose an insufferable cunt, but he'll be gone soon.
I admit to not always being the most positive poster, but for some reason I cant quite fathom I think we're gonna win this and end their run…City 1 Spurs 2
Their fans are the worst, fucking entitlement running through their veins
I agree, it's dirty and hollow, but it is what it is. They've won 15 games in a row and dropped only two points in the league so far. Hopefully we can be the ones to put that to an end. We aren't a team that will play for the draw or place ten men behind the ball, we'll go toe to toe and try to take three points. I don't think there are many other teams in the league that would do that.
They are all using financial doping one way or another, City just took it up to another level. They at least try to approach the game in a positive way, i quite like they way their chairman talks about football and the youth element in it. It's not like all these American owners are clean football loving gentlemen either…I actually think it's funny that they tore the traditional protectionist sky top 4 a new one and have always tried to do it while playing attacking football
Ignore them. Bad losers, worse winners.
Their upper levels are the epitome of evil. I don't understand how anyone could 'support' them
These oil state backed cunts have ruined this season for everyone and turned the Premier League into the Scottish League, even Chelsea never managed to do that! There's barely any games worth watching now because the league's already sown up. Everything about this season feels low key. It would be great to win but I wouldn't mind seeing some legs broken to fuck up their chances in the CL.
Let's hope it's just a 1 off, be handy that our season in Wembley which is effectively a right off the league is already won by new year, but with the talk of city splashing another 70 million in January on Van Dijk I'm not sure if we should just come to expect this now, but your right, we have gone from having the best competitive league in the world to a 1 horse race.
The way to get at this lot is early deep crosses, the two centrehalves dont like it and the keeper doesnt come and take them (maybe he's been told not to?) – so Trippier must play. Llorente may be useful at some point during the game, obviously he wont start but he would give us a very valuable option in the air
Chelsea never had Guardiola. It's not like Man City are just vastly outspending everyone else the way PSG do in France and (presumably) Celtic do in Scotland. Man United are the richest club in the world, Woolwich/Chelsea are on par with Bayern financially, Liverpool are richer than Juventus. The biggest difference between Man City and the rest is how fucking good of a manager Guardiola is. Agree that the season is a bit boring because of it though.
I'm not saying that money doesn't matter. There's kind of a maximum upper limit on what any manager can achieve with the resources available to them, unless they get very lucky. Saying "let's see what Guardiola could do with Stoke" is almost as stupid as saying "let's see how many Champions League trophies Messi would have with Stoke". Guardiola is probably the best manager in the world. Manchester City have had tons of money for 9 yeras now and their past two titles have been by very close margins, so it's not the money alone that's pushing them so far ahead of the rest of the pack. He's the difference for them. If you put Guardiola in charge of Woolwich and Wenger in charge of Man City, Woolwich would be 2nd at worst and Man City would be 4th/5th.
Ive been saying for a while, we are a fragile side which suggest to me, this game could tip us either way. The way City play, we could get hammered-played off the park. We could, on the other hand, exploit their open defence, yes open defence and out score them? It obvious, we need to score more goals than them which they will allow us to get forward. Defensively we need to be 100% no errors or cock ups. Solid, fighting for every ball. Poch needs to be on his game and get the starting 11 right. We can get a result at the oil rig but we need to play as we did against Real and welcome the luck we enjoyed also against them. A team as City will have weaknesses, we need to find them?
City playing the amazing football that's sees them scrapping past West Ham? Keeping the ball in the corner flag for the last 10 minutes being 2-1 up at untied with 2 goals handed to them by lukaka fuck ups?…Yeah such amaxing football they play! Get a grip you cunt!
Fuck City suck my balls.