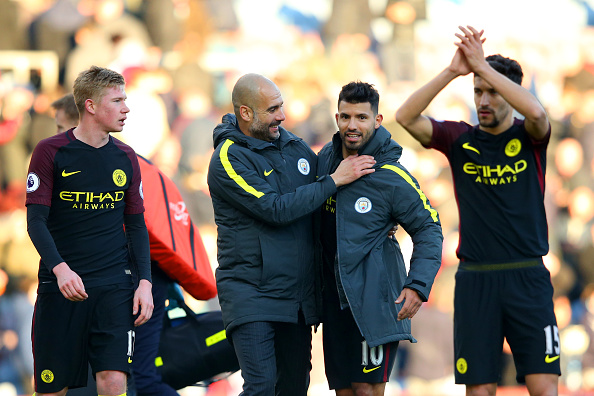 The visitors are fairly confident about their visit to our place tomorrow, and it will be interesting to see what happens. Looking at their record this season, they have beat the Chavs, and managed to hold everyone else to a draw.  Pep wont settle for a draw, and whatever team he puts out, he is going to go for the kill. I cant wait to see what happens. Brian could spoil all our fun, and you cannot really plan for bad weather. On a separate note, who the hell calls a storm Brian? It doesn't  strike fear in my heart.
COME ON CITY!!!
Referee: Roger East
Assistants: Constantine Hatzidakis, Sian Massey-Ellis
Fourth official: Bobby Madley
And the rest…
Deny them space, press the ball, squeeze the play, put Cork in front of the Ginger playmaker and play on the break…I can genuinely see us nicking this one. Quieten the crowd down, get our noses in front and defend like Whirling Dervishes…
a lot of weight on Pope to work some Magic – defence needs to be rock solid – no mistakes….and perhaps somewhere inbetween, we can get lucky with a goal on the break…Nothing new there then.
Tighten up on all of them except Stirling, force them to channel their attacking play through him and we'll be fine, he's useless.
To say City are scoring for fun would be an understatement, they're one scary good team at the moment, De Bruyne's playing like a man possessed. I'm sure Dyche has a few tricks up his sleeve to minimize the damage. Seat belts fastened, could be a bumpy ride folks…Plan B. Bring Norman Hunter out of retirement to keep an eye on De Bruyne
What a set of spineless scary cats we have on here! We will be front page on all of the World's sports newsfeeds come 16.55 on Saturday and for all the right reasons!
I wouldn't call it spineless at all, Man City are tearing the @rse out of some opponents this season with their play, we are just being realistic and expect nothing when using our head but always plenty from our heart.
I think some posters are getting carried away with our lofty position (which has been earned) plus some with Claret tinted glasses after the Iceman's display feel he's our saviour and superstar, he isn't, he's had 2 or 3 good games for us, I think he is a good player when he's on form which hasn't been a lot, like Brady, some on here feel he's a credit to our team, IMO I don't think the occasional good cross, free kick, through balls are enough, he has to be more consistent…Nothing would give be greater pleaser than beating City, its our biggest test to date and win, lose or draw as long as we put in a good shift I wont be too despondent.
Where's Les Latcham when you need him, the only defender ever to have George Best in his pocket.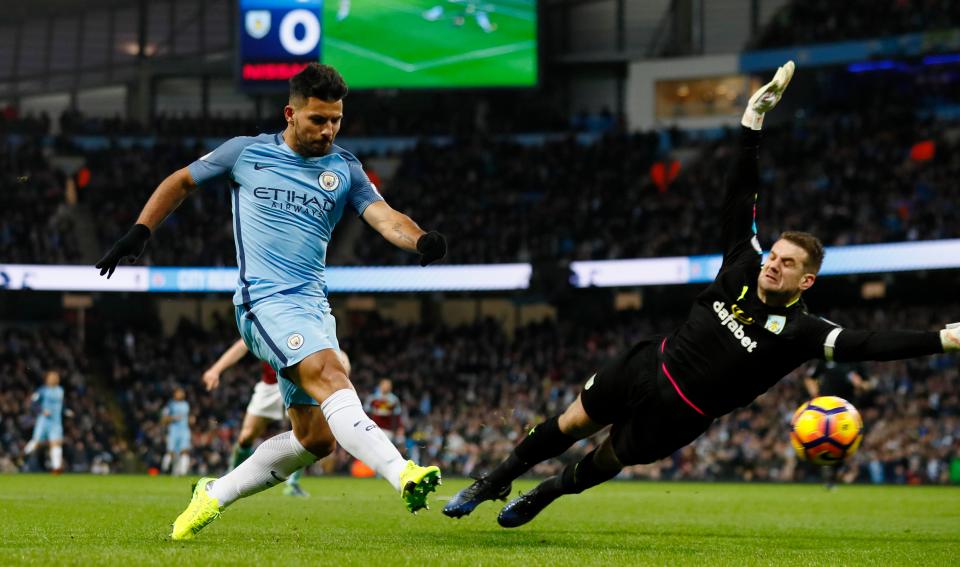 We last beat them away in 1963 when we won 5-2.
I'll take that!…We have drawn two of our last three away games but losing 2-1 at New Year…We did of course win in 1960 2-1 to take the title…We have only won 3 of our last 20 games though!…They beat us 8-3 in 1925
Trying to remain optimistic but winning this one would appear to be a bridge too far…Right now I am more concerned about maintaining a decent goal difference which is worth a point in this league…It's hard to see City being stopped so its the goals against column that is the prime concern…Get away with a 2-0 defeat and its like a win IMO…Anyone putting money on a Burnley win? Worked last time!
One touch Wood- might score if we get a penalty
Napoli should have drawn so hope Sean learned from their tactics in the second half
Yes all we have to do is be a little better than Napoli!
Aguero is back
Good,we don't want them making any excuses when we beat them..
I think we might be overdoing the doom and gloom, we've played the top six away 9 times so far in the last two seasons, we've won one, drawn three and lost five. But in those five defeats the only team to beat us by more than one goal was Chelsea, 3-0 in August last year, and they only scored their 3rd in the last minute when we had Tarko and young O'Neill in midfield… Nine games and we've either won, drawn or lost by one goal in eight of them, City are certainly on a roll, but our results when visiting the top teams show we've nothing to be frightened of.
Right. The time has come to unveil my masterplan.
1/. Nick Pope to wear gloves which are each 12 foot x 8 foot. Combined, they will cover the goal. I can't find anything in the rules that prohibit this.
2/. When Pope fields the ball he simply shoves it up his jumper and runs into the City net.
3/. Remember that bloke who can head it in the air non-stop? Well, sign him up (he hasn't got a contract at present) and get him to stand on the shoulders of two of our tall lads. Then they simply walk into the City penalty area where he nods it in the net.
Foolproof.