I'm thrilled to have football back, but I hate the early kick off. There is a lot of chat about this game in scouseland, but these comments are all taken from RAWK.  They are actually not so bad, and I love that they are trying to second guess Pep (good luck with that). I'm fairly stressed about this one, and without Cpt Kompany, it's much worse. Alcohol is going to be involved, no matter what time we kick off.
COME ON CITY!!!
Referee: Jonathan Moss
Assistants: Eddie Smart, Andy Halliday
Fourth official: Craig Pawson
Team Selection
Migs, Gomez, Matip, Lovren, Moreno, Henderson, Wijnaldum, Can, Mane, Firmino, Salah.
And the rest…
What the fuck. That's the first I've seen/heard of David Silva's bald head and it caught me way off guard.
I predict goals on Saturday!…That's as far as it goes……do not know who will come out on top but am sure it will be every bit as entertaining as our last game there…We have every chance of winning but I'm gonna keep my powder dry on this one and say that anything but a loss is fine here (which is true at this stage of the season)…we sneak this 2-1 is what i'll just throw out there
No question this is a tough game although City do seem to be a bit 'Jeykll and Hyde' and you are never quite sure who is going to start the game for them. Even how they set up is sometimes a mystery. I don`t anticipate any major changes for us and suspect that Coutinho will be on the bench. It seems pretty obvious that there will be goals which so much attacking talent on display. City have some pretty pacey full backs so I expect Mane and Salah will have to be at their best to beat their man using pure pace…If I am honest I would probably take the draw now – logic dictates that would be a good result, but I cannot help feeling that we will win this one. There is something about our attacking play that will confuse and baffle even the best sides and I just think we are capable of putting a few past them. If we can continue the recent defensive form, and have a few less heart in the mouth moments (please !!), then we are perfectly capable of beating them. I expect Mane to have another belter of a game. City are not going to sit back, their rhythm and patient build up play will be difficult with our pressing game…I am predicting a 2-1 victory for us and cannot wait for this one. Detest the international break. I am watching this with my little nephew who is very excited about watching the game with his uncle and am looking forward to continue his education of footy banter and debate.
Looking forward to this…2 teams with similar strengths and weaknesses…I suspect we'll sit back and look to counter. Dare I say it but I think it might be a  drab game with internationals and players being rested for Europe. Both managers would be happy with a point.
City have looked a bit ponderous at times so far this season and i think Klopp has the measure of Guardiola. His team's tend to play into our hands and I think we'll counter the shit out of them. 2-1 Liverpool, M&S scoring the goals, following which we'll be talked up as rightful title contenders.
It is a good time to face them after the international break instead of a team in the bottom of the table as they are also full of Internationals who have travelled for World Cup Qualifying games, just like us…Our away form of late has been quite good against the big clubs and our strength on the counter-attack must be terrifying for most teams…If we take control of Midfield, both central and wide, we should be able to get something out of this game. Especially with Coutinho & The Ox available to come off the bench…Bring it on
Think this will be goals galore. 3-4 to the reds of course.
Not expecting this to be a good match or for either side to play at a high intensity due to International fixtures and early kick off…We also have Champions League in midweek next week, so how Klopp assesses the side and priotirizes, will be interesting to see. In all honesty I would be happy with a point taking those things into consideration…If coutinho doesn't start I imagine he will against Sevilla.
So apparently Kompany has a calf knock/strain and could be out on Saturday. Massive if true.
Expect Pep to go long ball as he usually does against Klopp. Which i always find amusing.
I think they might play 2 up front, go direct and look for the strikers to attack the channels between full back and centre backs…Whatever they do though, I think we will batter them.
He's got a special weapon in Ederson this time around. He can pinpoint passes to the opposition box with precision.
Similar to Hoffeinhem and Arsenal, these are made for us to play against them…3-1 to the redmen with our front three running riot.
City going 3 at the back would be suicide given our pace on the wings with Salah & Mane, I hope they do it but I'm not sure Pep is that stupid. I think he'll congest the midfield and I wouldn't be surprised to see Gundogan return for this one or Yaya Toure to make up a 5 man midfield behind a lone striker (although doubtful either have the energy these days to double up with the full backs on Mane or Salah all game long). Mendy and Danilo are going to be in a world of shit either way as neither appear to be quick and are going to rely on cover from midfield/whoever plays that anchorman role in front of the back 4…I hope the rumours that Kompany is out are true as he makes a massive difference for them defensively, without him they are basically us at the back and lack a real leader/commander.
City looked woeful against Bournemouth, and if they played like that again we'd win comfortably. However, I think they'll show up for this game and it'll be a tight affair. I'm thinking 1-1 – but heart is telling me Jurgs will do the business again and get us a win.
So are we expecting a 9-7 scoreline here? Come at us, Pep. come at us.
I have a gut feeling that it'll be a Coutinho winner again. Just a gut feeling mind you that could very well turn out to be indigestion.
Always get worried about playing City and then we always seem to do pretty well anyway.  There should be lots of space for us to break in to but their attack is ridiculous and it's going to be a tough ask for us to limit their chances on the night.  Might see a more pragmatic approach from Klopp for this one.
Great record against this lot, they won't sit back and will hopefully play into our hands. We will win 1-3.
Looking forward to our Bi-annual "make Yaya look like an absolute dinosaur" celebration again. I think if he plays we'll do well. Also feels good to have decent pace as fullback options on both sides. Strangely in spite of all their attacking options I always feel like they have more to worry about from our forwards… 2-1 us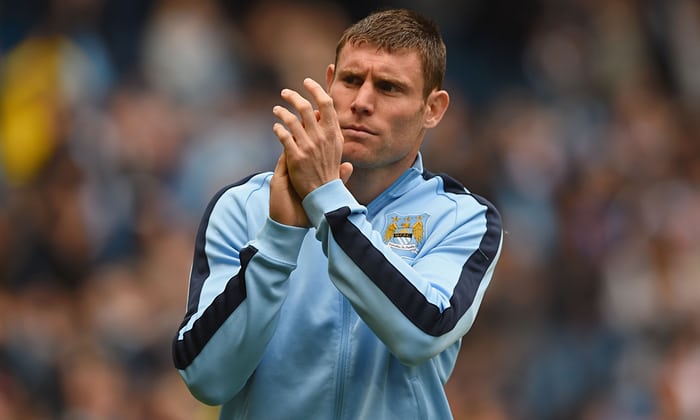 After another summer full of new signings, I think they're still trying to figure out what their best team is at the moment. Playing De Bruyne as a 8 is an illustration of that…And like last year, Guardiola isn't pragmatic enough to go on the defensive. I think we'll play counterattack like we did against Arsenal, and it will work, though with the speed of the likes of Walker and Mendy, it may be a harder slog for Mane and Salah…Moreno is well rested and will probably start, Coutinho on the bench, Mignolet back as the GK. I think our LB and RB will be the keys to this game. If TAA and Moreno start, we will be a match for whatever City throws at us.
Think our front 3 will have far too much quality for them this game…Going for 3-1 to us. Come on Redmen!
Us, City and International breaks… urgh…But with this and Arsenal we're getting two important fixtures out of the way early.  Will probably be like the old Liverpool/Newcastle games from the 90s with two punch drunk sides throwing wild blows at each other.
I think they'll continue with 3 center backs which will play right into our hands, and we'll either give them a proper thrashing or it'll be a hockey score where both teams score 3+ goals.
Coutinho needs to start if fit! We can have these
i hate these internationals. we were flying before the break. remember last year against United at home last year after the break we were flying and then we never really got going against United. The good thing is City wont play a low block and we will have our opportunities but we need to start fast because for me City's firepower make this game the hardest of the season. make no mistake City will be shitting it against us. We start really fast and i like our chances…I would keep Moreno at left back over Robertson because i like his speed going forward and in recovery in these fast transition type games, i would imagine Robertson will play against Burnley at home next weekend. I dont like TAA and Gomez at right back against City, i would go with Milner because i think he will be better to cope with City's ability to get in behind with their full backs with the diagonal runs from the touchline inbetween our full back and centre half. Silva and DeBruyne are masters at playing this ball. I still think TAA and Gomez tend to switch off and lack awareness defensively. With City you have to be really switched on because there movement is exceptional in the final third and Silva and DeBruyne can find the runners with ease which is why there great against the low block.
Looking forward to this. City with their gallery of stars and playing at home by right should have the edge. However they have played less games than us hence appeared to be still feeling their way and searching for the right rhythm…We on the other hand with 2 additional intense games with Hoffenheim seemed more ready. This may be the best time to play them at Etihad…Expect us to play the same the team as vs Arsenal more or less. Mignolet to come in. The flank backs though can be either AA or Gomez and Moreno/Robertson. Leaning towards a more defensive pair of Gomez and Robertson. Coutinho and OC will give us a very strong bench…Going for 2-0 win. Yes – another clean sheet for the Redmen!
Come on Redmen!!..Feels like a massive statement opportunity this. Feeling confident despite City being the only team that scare me pre match due to their individual ability. Same as Arsenal match except  TAA in for Gomes possibly. Phil to come on and score would be perfect script. Should be plenty of space behind their fullbacks for Salah and Mane to exploit.
Kompany might not make it. Always seems to do a 'Ledley King' when it comes to us though. So he'll probably start.
Tactics for them are pretty straightforward: pass the ball round and let us chase it, tire us out and then go full-on the last half an hour. Hopefully, Klopp will tell the players to be patient and wait for a stray pass (because there will be one) before nailing them on the counter.
Given Klopp's had one training session to prepare the team and Coutinho hasn't even been training with the first team for the last month, it's understandable. I'm also not sure whether he should be able to walk straight back into the squad morally, he wasn't even in the stands to watch the team play.
Can't wait for this. Think the fact both teams have only had 1 session to prepare may benefit us, as we are set on our formation but they are chopping and changing a fair bit still.