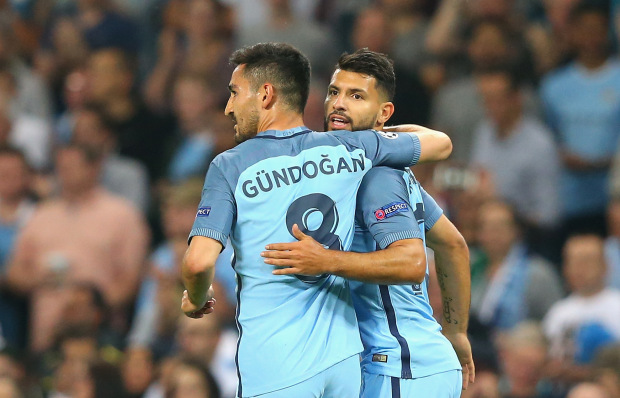 I've got to admit that I cant get past 'the intelligence of Rooney' in all these comments. I've decided that the best way to get through this garbage is imagine it being read by Lily Savage. I will be watching in a pub in Glasgow, and I can't wait. I am very jealous of all Blues going to The Etihad tomorrow night. Enjoy the chips, and
COME ON CITY!!!
Referee: Bobby Madley
Assistants: M Perry, L Betts
Fourth official: M Oliver
Team Selection
Pickford
Holgate Keane Jags Baines
Schneiderlin Gana
Davies Klaassen DCL
Rooney
And the rest…
And its the short trip up the 56 for the boys in blue, utter manc tramps to a man
We're going to get tonked
A set of fans that make east Europeans look fashionable,stone washed double denim scruffs
looked average v Brighton , take something here on the break
A bonus game really. If we get something from it great. If we dont not the end of the world. Toughest game of the season
We are the new Everton. We won't be afraid of anyone…1-2 to us. Pep's squad still will have problems finishing. Keane will score another header, leaping over Stones in the process who will go to ground at the first hint of contact. Gana to boss midfield.
Some idiot on Talk Sport just said City would win 5-2. No wonder they call it The Fool's Panel!
Not that far fetched, their squad is ridiculous this season…I'm expecting absolute domination and a dose of reality
We're gonna get obliterated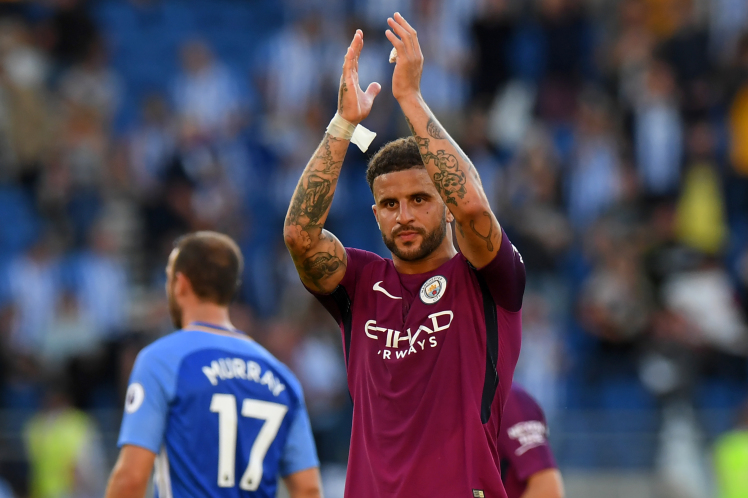 Im going for a 1-1. I couldn't stand City under the Moyes years, but now I couldn't care. It just makes me laugh everytime we win or draw coz they really can't stand us.
Hope it's the same back 4 that played last night with Gana sat in front of them. I thought Martina did ok getting forward and him and Lookman gave us some width. It'd be a mistake to play 3 CBs in this one as Jags and Williams will struggle against City's attack IMO.
Simply can't play Klasson in this one!
We need pace in this game for the counter attack!
Not optimistic- I am expecting a 3-1 loss
It'll be a 2-2 draw…Mystic Mac says that we'll get a pen and a certain WR will take it.
Best time to play them before they're properly up to speed. I hope Ron has a plan to go there and try to win it because their defense is the weak point. If we try and go there and just keep it tight they'll pick us apart sooner or later, their attacking options are just too good.
Watch as we knock their gash defence all over the shop before their attack even get into the game
Merson reckons 3-0 to citeh. The fat gimp.
Just go there and give it a go. We should be ahead of them fitness wise due to the EL, why not have a pop at them? Got some proper ball players here now .
They are a more talented team with much greater scoring potential ( the favourites for the Premier league after all ) and should win but we have often been a fly in their ointment and hopefully can be again…Won't be overly disappointed if we lose. Will be well happy with a point.
Everything about City screams vulnerable. If we can get an early goal and rattle them, who knows what could happen. I'm honestly more optimistic about this one than I am the next 3 fixtures.
Koeman has Pep pegged… this a draw win for us at Goodison!
They are soft. We usually do well. Upset victory for the Toffees.
Good luck on Monday lads, all proper football supporters want to see the Moneyball club fall short…The cash they have spunked on full backs is obscene. I think it will be a tight game, they will obviously have lots of possession but they are always vulnerable at the back -Stones might just try and dribble around the 4th Everton shirt on the edge of his 6 yard box
If we get a draw it will be a good result, City's squad is ridiculous this season, if Pep don't win the league he's seriously dropped a bollock.
Park the bus, we lose 2-0…Don't park the bus, we lose 2-1.
We still haven't conceded in a proper match this season. Another clean sheet and I'd be happy.
Watched their game against Brighton. Very fluid and neat but still looked suspect on the counter. Shame we haven't got much pace to exploit their backline. Ederson has a howler in him as well.
much more scared of united away to be honest, reckon we can put up a fight here. the physicality of players like gana, keane will do us well against these. not optimistic about a win but if we can knick a point it would be excellent.
City's squad is unbelievable absolutely world class in the attacking half . there subs bench is probably worth £300 million + .there's no excuses or hiding place for pep the premiership has to be the minimum this season for them
Without a doubt will be Interesting how koeman sets his team out
Get into these scrotes and show them the back of our hand.
Rooney to grab the headlines – nailed on.
Need to press the bollocks off city to get a result here imo. If we can stifle there midfield and win a few balls between CB and midfield I can see us causing them problems
This lot aren't all that. Just go at them defend from the front and pressure their naff defence. Just got to hope they don't outscore us
I don't think u can sit back against city. Think we have to go at them. Its early in the season so they won't be firing on all cylinders. City have £50 mill players on the bench so their quality is there. Holgate to play in a back four. Gana and Morgan with Davey tom and Rooney in front and Sandro up top. Dcl to come on when he is knackered. 1-2 to us fuck it. Sandro and Keane with the winner
Attack is the best form of defence against City, if you sit back and try to defend they will find away through…We normally do well against them by giving them a game.
We need to take the game to them and cause them problems. City's attacking strength is without doubt one of the best in the league but they still leave a lot to be desired at the back…Kompany is prone to injuries, Otamendi and Stones are unconvincing. Their reliance on wing backs getting forward should give us opportunity to hit them hard on the counter. With the experience of Rooney I think we are capable of getting a result…The Etihad is notorious for it's poor atmosphere. If we can control possession early on and silence the fans then the mood of the game can change in our favour.
The intelligence of Davies, Rooney, and Klaassen could get us a few goals at the Etihad. Just hope they don't overrun us in the midfield.