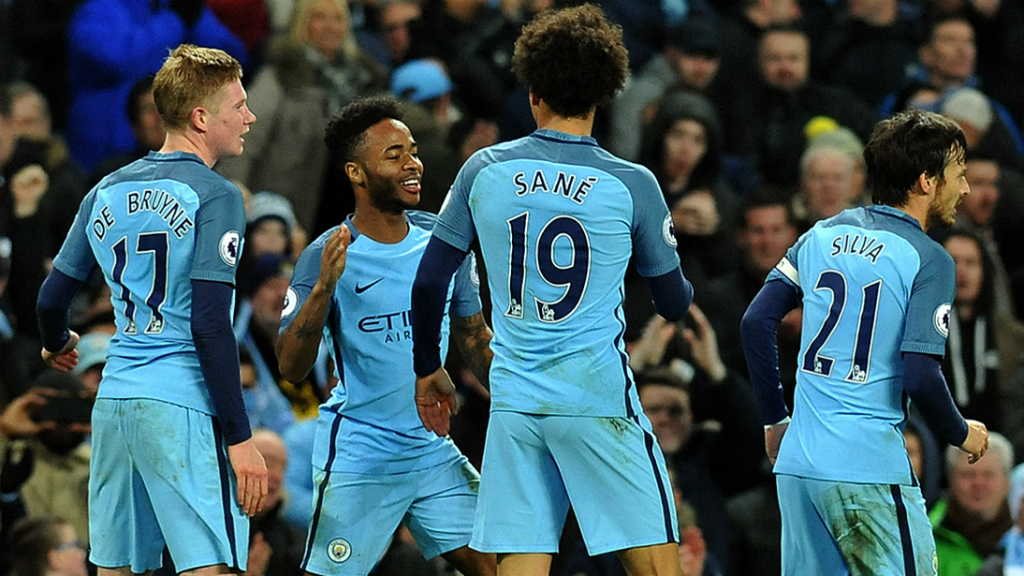 Sorry this is a bit late today, but I picked the wrong day to try and get a train from Manchester to London. Ended up driving, and 11 hours later here I am. On the plus side the fellow blue at the car hire office gave me an upgrade and a blue car. Home now, with a beer, and finally got to have a look at the (deluded) home fan thoughts for tomorrow. All I am going to say is our Silva's are better than theirs…
COME ON CIITY…
Referee: Jonathan Moss
Assistants: A Halliday, M Perry
Fourth official: J Simpson
And the rest…
Sweepstake to guess the correct minute in which Janmaat goes off injured…I'm going for the 24th.
Tbf … I expect them to beat us but it will be a slender thing. Much will depend on Richarlison and Carillo's threat out wide and us keeping cool heads in defence … Also having Chabs and Doucoure competing in the middle should make things difficult…No doubt Aguero will score against us as usual but City will have a job on their hands to keep us out …. we could get lucky.
With City going to Feyenoord on Wednesday I think we couldn't really play them at a better time. I also wonder whether the mindset of the City players will be that having beaten Liverpool 5-0 that they may approach the match in a more relaxed manor…Given how well we are playing, I think that we will give them a good game, my suggested bet would be Watford (+1 handicap)
They are very good going forward but a bit iffy at the back but our lack of numbers in defence is a concern so think we may come back to earth with a bump…1-3
Mariappa's absence was the sole difference between two evenly matched teams last time City visited. Home win this time.
If we try and play defensive we're screwed. Our only chance is to try and nick lots of goals and hope it's within a few of what they score.
Could go top for 24 hours if we win (depending on what Huddersfield do)…Will be a difficult weekend for the pundits if we pull it off
We are due to give someone an absolute hammering and I think Man City could be the unlucky recipients…Watford 8-0 Man City.
The thing I hate, but admire, the most about Man City is they way they open the opposition up, there is no better team in the league at that…Then when they are through, you know they are 9/10 likely to score…Watford 3 – Man City 1
If we want to be considered serious title contenders then these are the games we have to win. On paper we have the better team all across the pitch in nearly every position. The only ones that might get a place in our starting 11 is KDB and Silva. I know we already have the best Silva out there, but their Silva has modeled his appearance on Amrabat and since our Silva didn't want Amrabat gone, he would probably take his twin…All in all this is a big game for City. They will see us as the bar they are trying to reach and a win against the 'Orns will be a real scalp for them. They will approach this a their cup final and be really up for it…However I suspect we will just have too much quality for them to deal with…Going for a conservative 5-1 win for Watford
The chant 'who are ya?' will for once be a genuine interrogative, rather than an ironic taunt.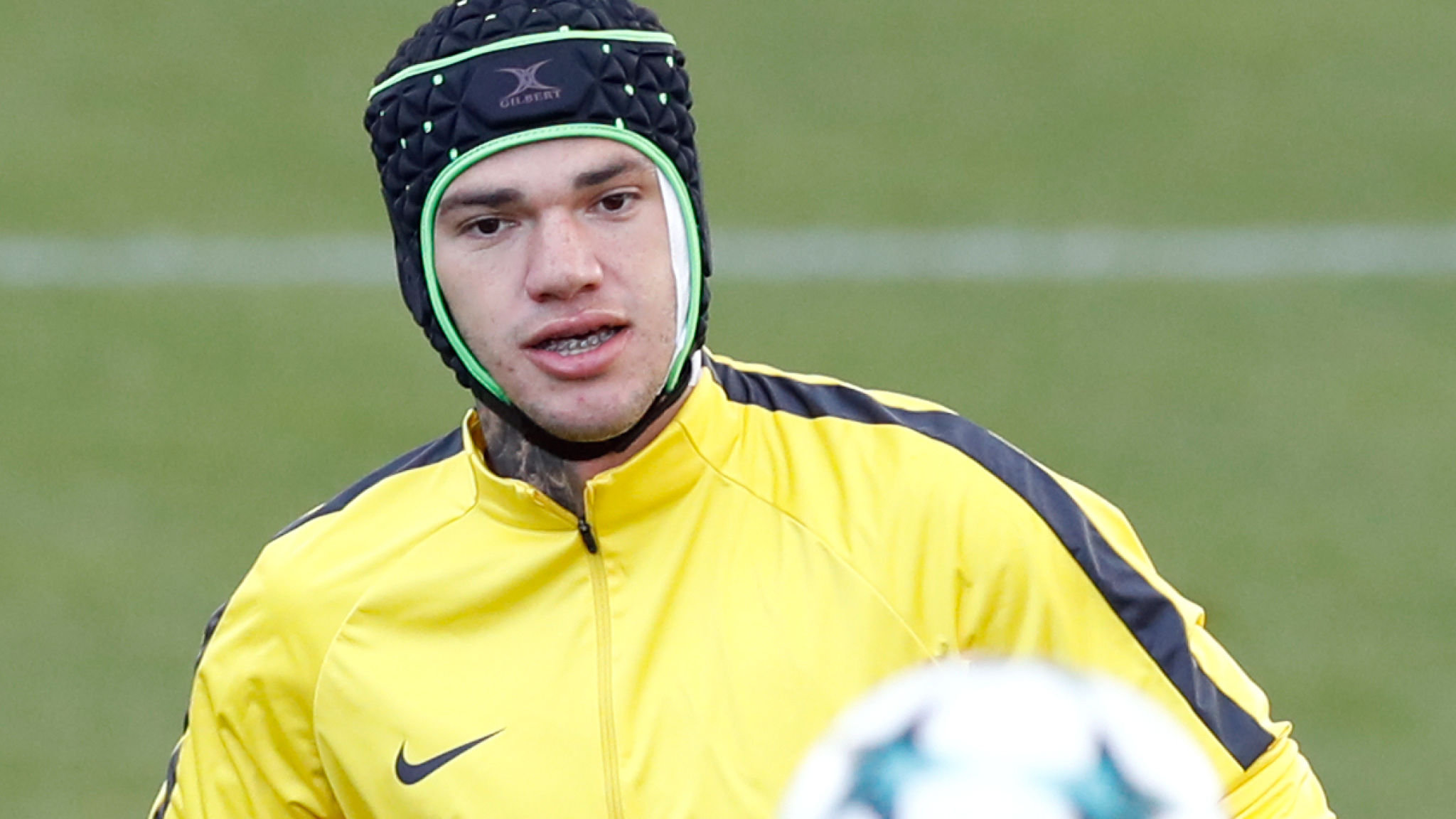 I watched Man City play Bournemouth in the pub before our game against Brighton and AFCB were unfortunate they were organised and played on the counter and did okay. To be fair it could be said that Man City were not at their very best but I believe we are better than Bournemouth at that type of game and if Man City are not at it we could get something. Either way this is a free hit and if we get something from the game it will be a great achievement and set us up nicely for two away fixtures where we could pick up points Swansea and West Brom.
With Jesus on their side we have no chance. 5-1 City with Holebas sent off after 30 minutes for kung fu kick on Aguero.
Very important that we pick up points from those teams that are around us in the league, so I'd expect us to go all out for 3 points from this one
It's on! Win this and we will be top of the league next Saturday evening!..Might only be after 5 games and will probably change when Chelski and Manure win on Sunday but it would be a sweet feeling seeing the table on MOTD with us sitting on the top of the pile…COYH!!!!!
Not necessarily a game changer or even tipping the balance much but City do have a Champions League trip to Feyenoord tomorrow. Now I know Carillo has just made a farce of the old, European game so not sharp for the weekend excuse, but they may be a little jaded.
I hope all the doubters hang their heads in shame after we've won.
I like Man City…They were well supported in their darkest days and those fans that stuck with them deserve the team they have now.
Most of all I like that they're a nail in the coffin of Liverpool's ambitions to become a big club again.
The ref for Saturdays game is from Altrincham in Manchester.
Altrincham is supposed to be a bit of a United area so I am told.
You mean there are some United supporters who are actually Mancunians?
Ederson has been named in Manchester City's squad for their opening Champions League group game against Feyenoord tonight. I guess he may be available to play against us on Saturday.
Looking forward to this one. Nice to have some optimism about the club and what we are doing after a lifeless year under Walter. Excited to see how we match up.
Meanwhile Feyenoord look worse than Palace
If Man City play like they did against Bournemouth we will beat them.
Could happen.
Our £ per point is vastly superior to the cheesy plastic manchester team
All I want to see is a decent performance. Get that right and we can surely give them a run for their money. I've talked to people about this game, and some of them have said "well, I guess it's Man City, so you won't be too disappointed if you lose", which I don't buy. We have to compete against everyone in this league. That's what I'm looking for on Saturday – a competitive performance.
As far as I am concerned these City glory hunters can jog on back to League 1 obscurity once they get Ffffffffffp embargo and can only play English players and under 18s for 5 seasons.
We definitely should be beating the likes of Man City.
Any City fans reading this just beware we are out for revenge …. your inflicting Pantillimon on us will never be forgotten.
Forget about the mongrels down the road, these Northern Monkeys are our true rivals. Can't wait to batter the inbred wankahs 5-0
I wonder if City enjoy being the third best team in Manchester after United and Liverpool?
My confidence that we will not get hammered in this game purely depends on who Silva plays at centre back IMO it has to be Molla Wague or whatever his name is as Mariappa should be nowhere near a premier league starting 11.
I was optimistic for a good result but with the injuries to our CB's I'm now predicting a close loss