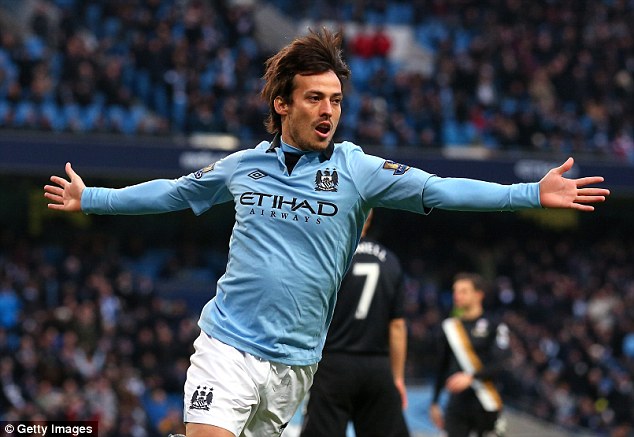 I would much rather wait until tomorrow night to post this, but thanks to the stupid kick off time, I will be driving up after work tomorrow night. There are enough comments to go around though, and to get a general idea of the away fans thoughts. I really hate the way this team got rid of their manager, and based on that alone, I never want them to win anything again.  Time for another fantastic performance, and three points please boys.
COME ON CITY!!!
Referee: Bobby Madley
Assistants: P Kirkup, A Holmes
Fourth official: P Tierney
Team Selection
Schmeichel
Simpson Benalouane Huth Fuchs
Albrighton Drinkwater Ndidi Chilwell
Mahrez
Vardy
And the rest…
Difficult to predict this one. I hope that we play to win, not draw. They are high on confidence and Pep will not have them overlooking us…2-1 Man City, but could just as easily be 3-1 LCFC.
Their defence wasn't great .. now it looks like the best defender in the division is now fully fit for them  … could go either way but it won't be boring.
Their fans seem to be confident because they got Kompany back and think he can handle our 'hoofs' to Vardy…Hope our players aren't on the beach now we're safe.
We're their new bogey team…I reckon we'll thrash em 5-0 (Sterling og x5)
Think we'll try and soak up too much pressure, we'll go 1-0 down and then start playing but it won't be enough.
Pep will be determined to beat us after we spanked him and his tiki taka bunch of Scheiße.
They haven't beaten us since the 14/15 season. They don't like us cos we are bastards. They like Bournemouth cos they are nice and allow them to put 5 past them…Can't wait til we park the bus and beat them 0-1 and Vardy goes on a WBA style celebration in front of a half empty Emptihad.
Play a youth team player for the **** of it and still **** them??
As long as we don't do what we did at the Emirates I won't mind. We've got complete freedom, let's go out and play some expansive, positive football…If we get beat by the better team, so what.
I respect Man City fans in the main…So it saddens me a bit to read that they still see us as hoofball/long ball merchants…Whether we think it's 'high press' or 'counter attack', the reality is that others still see our brand of football as shite…And I know it's jealousy and I shouldn't care what others think, but it still pisses me off that we don't get the credit we deserve sometimes.
Never had a problem with Man City previously but they sound like a self entitled bunch of tits
I think defensively they are no world beaters and the GK, whichever, is a joke! If we defend well we will have a chance to win this. We should go and play freely. No pressure now. We are mathematically safe.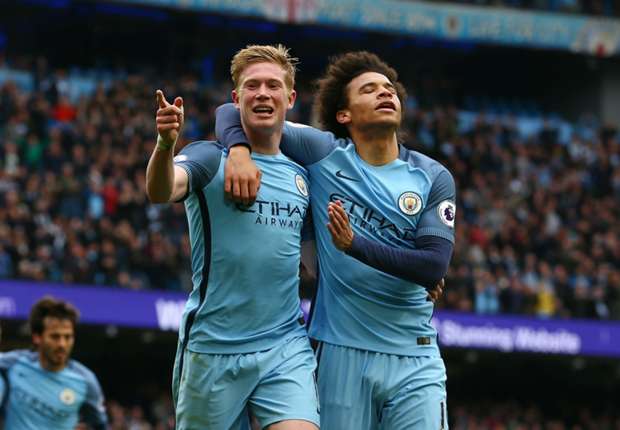 Drinkwater had his best ever game for us at Man City last season imo, but his form has been pretty ghastly of late (he was our only poor player yesterday) and he should sit this one out. I know he has practically no competition for his place, but even King looks a more confident and decisive player right now. I'd also like to see Gray, Chilwell and Slimani start this one.
Go for the bloody throat.
They'll be nervous in view of our last 2 encounters, and it's a massive banana skin for them…They'll think we're now on the beach; they'll be wrong…Think we can take them.
it will be an extremely tough game but if we play with the same pressure and intensity we have a very good chance. goes without saying we have to be defensively on it and have a balance between defending and getting the ball in attacking areas for the front players to exploit. if they take us lightly we can punish them, it is certainly not a nothing game as we would all like to finish as high as possible
How Man City's traumatic day at Leicester has changed Pep Guardiola and his team…Only two players from the starting line-up in Manchester City's 4-2 thrashing in December are expected to be in the team on Saturday
Man City's recent results haven't really been much different than early season when they played us. We'll see if Pep has learned anything…
They've got some quality players still, the consensus on here seems to underestimating them. They're obviously pretty vulnerable and they've had some terrible results at home but they're equally as capable as blowing us away as we are of grabbing a result.
Of the remaining games this season, this is the one i'm least looking forward too (in the sence of results.) Would be happy with a draw here, but ofc remaining optimistic. I mean we done it once this season so why not!
With Southampton losing tonight, the race for 8th is really on.  WBA could lose on Friday and a win for us would be massive. Want to stay ahead of the pack and get a respectable finish.
Could be a long afternoon…..
I think we'll see Chilwell start, his performance v Atletico was good.
Palace went to Etihad with a makeshift defence and got battered…I hope we're not gonna suffer similar fate.