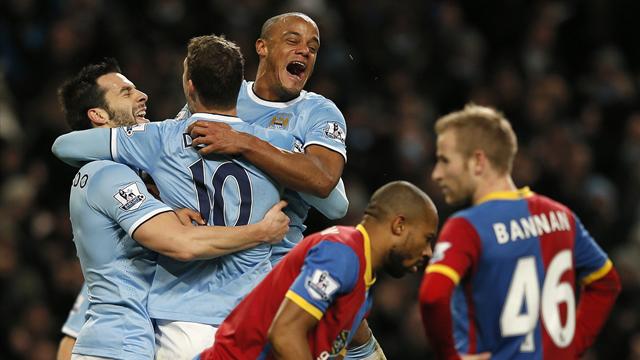 Is it me, or does it seem like ages since we actually bagged three points? I would love to go out with a smile on my face tomorrow night, if that is possible. Palace fans have a lot on their minds at the moment, and I do feel for them. I would like them to avoid the drop (although not at our expense, of course). Our FA Cup win at their place was one of my favourite games this year – not that I have been to as many as I would like. 
COME ON CITY!!!
Referee: Michael Oliver
Assistants: J Collin, E Smart
Fourth official: J Moss
Team Selection
Hennessey
Ward Kelly Damo PvA
Luka McArthur
Wilf Punch Schlupp
Benteke
My favourite
Since we've had to endure a season of City disgracing Glad All Over, it only makes sense that we do the same to Blue Moon, right?
Big Sam
I saw you standing alone
With a pint of wine
With a pie in hand
And the rest…
5-0 thrashing
If we're going to concede twice, I hope it's both Aguero as I need him to score twice more this season for £175
If Jesus, Toure, De Bruyne, Sane, Silva, Kompany, Zabaleta, Clichy, Fernandinho and Otamendi turn out to be injured too I'll back us pick up a point
Guardiola has confirmed that Aguero will miss the game!!
No pace, confidence or quality in our back two which made the whole back line poor. No cabaye in the middle loses a lot of quality on the ball and no Townsend takes away a threat. Can't see us creating much while getting over run
No Aguero, no Silva,no Stones and no Bravo for injury hit City against Palace.
We're unlucky that Bravo and Stones aren't playing…
If we try to wait it out they will break us down.
We need to go all out and attack, try and get the first goal.
We have no chance otherwise.
Look I don't really know who the **** to play in our back half tbh. What I do know is that if City play with fluidity and movement Damo is going to be pulled all over the park and not get anywhere near them. It's not his fault his playing and his legs are just about shot but if he plays then he needs some serious help…The one game I've been dreading for weeks is this one as I don't reckon we match up with them at all, especially now without Sakho and Tomkins…I hope I'm completely off the mark here, but by god this game makes me nervous…COYP but even more this weekend, come on Everton.
Play to win. Manchester City can be beaten. Beat them. Then the Hull game won't matter, and neither will Swansea…And Damo may be better for having had a full match. Players get rusty…Let's win.
Would be tempted to try a back 5, City get easily frustrated by a packed defence. If it's not working can always switch back to our normal shape. Such a shame we have so many CBs injured, it's really restricting us.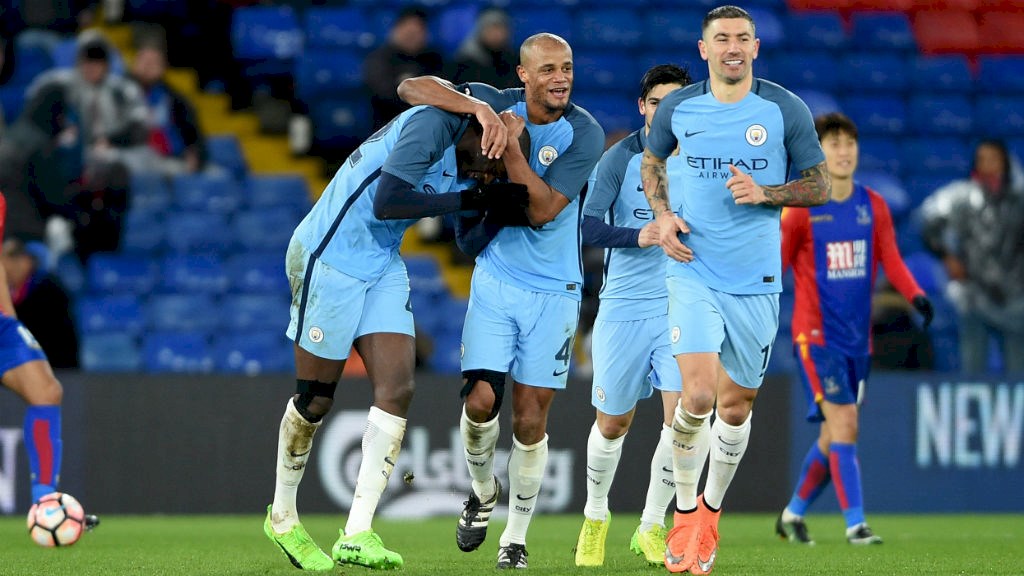 Shame Jesus has risen from the physio table again…My gut feeling is that he will come to be seen as the best player in the Premier league in the next season or two…I can't see us keeping a clean sheet but I do see us causing them a problem or two, it will all be about the speed and precision of the break for us…Who knows if we play our very best and get the breaks we could come away with a point. Would feel so much better were Sakho playing
Really looking forward to tomorrow
With only 3 games to go, and our appalling home record against the lesser teams added to by our recent results against Arsenal, Chelsea and Liverpool no game can be written off as less important than any other.
City has got to be a free hit. The game is Hull, regardless of this weekend win that and we stay up. As long as we don't get thrashed or anymore injuries than Saturday is a just the game before Hull.
Just think that if Everton beat Swansea (entirely possible) tomorrow evening all this panicking will be over.
The way we've been playing, we're more likely to get something from Man City rather than Hull!
If we play anything like we did against Burnley we have no chance.
Fortunately I don't believe we can play as badly again but the midfield has got to start providing a service as we have been found out with our obsession with crosses and corners to Benteke…A disciplined defensive wall plus Cabaye and Milosevic…working their socks off could see us with a point.
Big Sam's had a week to rally the troops, its proven that we play better against the better teams in recent weeks. lets have some positivity guys!
All I know is that toure will score! Hopefully Luka can f*** him up so he doesn't get near our goal!
Pep Guardiola…..overrated , mediocre, and has already been 'found out' by all the decent managers. He is Predictable , only manages teams on massive budgets, the classic big fish in a small pond. And i seriously doubt he will still be in post after the last game of this season…my prediction, the owners of citeh have already found pep's replacement. Mancini, pellegrini, guardiola….all latin types. As will be the next manager. Citeh are not arsenal, 3rd or 4th is not good enough…as far as palace is concerned….. Allardyce is has more guile and experience….but pep has better legs and a better wallet. Game on.
Their new system with Navas and Clichy as wing backs didn't work v Boro and hopefully we'll be facing a similar set up. If Aguero is injured that could be in our favour too. I'm optimistic we will be competitive
Toure and Jesus bound to score against us….
They may have Jesus in their team but we have got God.