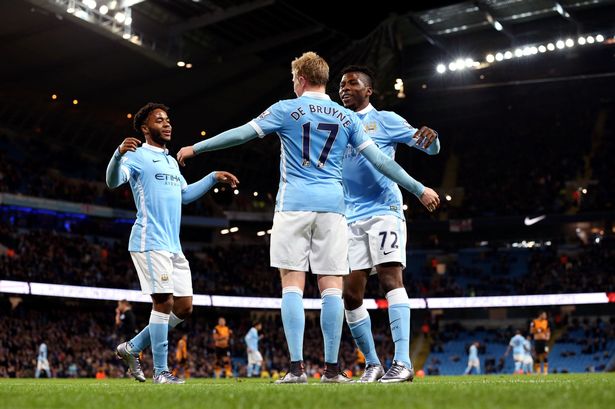 Sorry this is a bit late, and a bit short but I am working away from home at the moment with a 10 hour time difference, and its just been a bit hectic. Hope this gives some idea of what is going on in the minds of away fans.
COME ON CITY !!!!
Referee: Neil Swarbrick
Assistants: P Kirkup, M Perry
Fourth official: S Attwell
Team Selection
Grant
Bardsley, Shawcross, Indi, Pieters
Cameron, Whelan
Sobhi, Shaqiri, Arnautovic
Berahino.
And the rest…
SSN a minute ago, Pep has just said, "We've played all the top teams recently, but now we've got Stoke" pin this up in Stoke's dressing room !!
Two lines of 4 trying to keep city out .crouch and berahino to hassle otismendi and stones …if Bruno fit put Cameron in for Allen …arnie goes missing in these type of games and if not 100% fit ,get him ready for Chelsea….I don't want to be sitting there on Wednesday getting a tonking …we shall see !
It's not necessary attacking man city it's having basically 8 defensive minded players and allowing berahino a free role to support crouch
Crouch surely cannot start in this game or Adam,we need a mobile team that's going to try and press them otherwise they'll hammer us
If saturdays team is picked for wednesday, City will declare at half time
I'd like to see Afellay and Berahino both start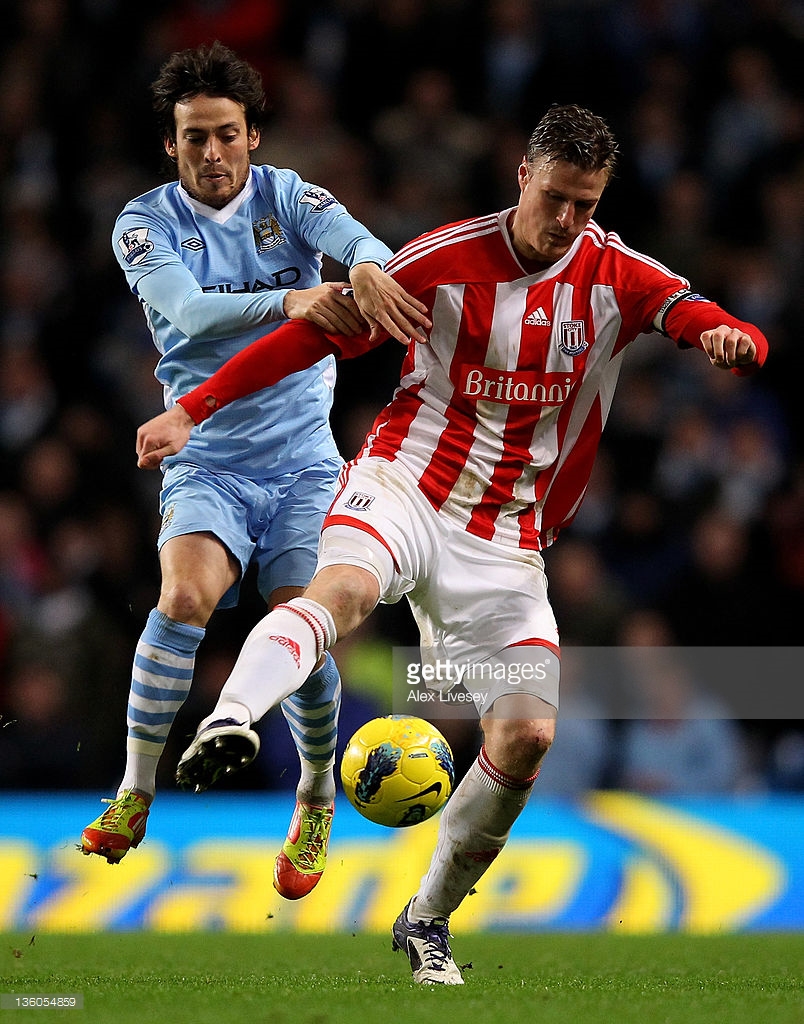 Given the fact that our defence has been dreadful all season – if Cameron hadn't stuck a timely leg out yesterday we might have been looking at a quite different result – we have to go for it. Relying on Shawcross et al to preserve a point is absurd. Every time a halfway decent opposition comes anywhere near the box it feels like they are more likely to score than not, so, go for it, Hughes, it's your only chance.
Man Ciy's defence is shite, have a go I say, nothing to lose as we are expected to fold anyway!
Hope Hughes is watching Sunderland doing well on motd….pressing from the front
I fear a monumental pummelling in this one
I hate to be defeatist but nobody is expecting us to win so let's play a young, fast and fit team that can run all day and maybe just maybe we can get at least a point. I know it's not a great time to blood young players but maybe it's time especially when expectations are low.
You just know that we'll start with Crouch and hoof it… Bet your bottom dollar that Pep has already solved Leslie's one dimensional tactic…Even by some miracle, if we do win or get a point… I still want him out in the summer.
I can't see us stopping Man City with Shawcross in the middle protected by Whelan, Allen and Imbula in front of him.  Could be a long night.
There's always space for optimism. If we score early on we'll only lose 1-4.