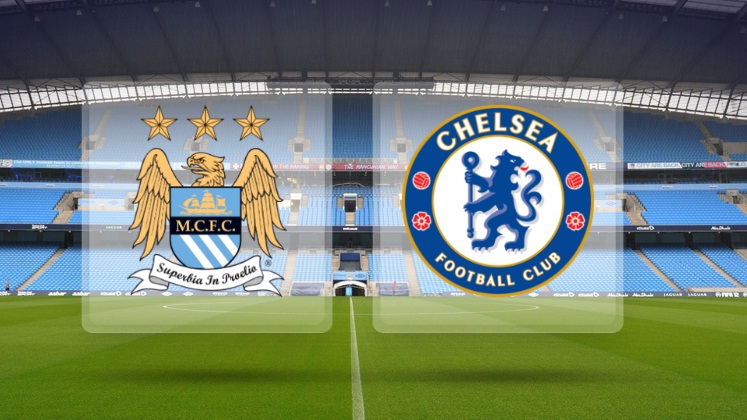 I should be looking forward to this game, but after the last week, I am nervous. I am clinging to the belief that we turn up for the big games, and the Count has it all figured out.  There is a lot of common sense amongst the away fans this week, which I am noticing more and more this season. I will even go so far to say that I sense respect from the visitors.  I've got to hold my hand up as well and say that I like Jose, and the PL would be a much duller place without him.  I was struck by a story (sadly from the Daily Cunt, sorry Mail) that he refused to do punditry over the World Cup and went to work as a UN Ambassador in Africa visiting children who had contracted HIV. He has also stated that any fines the FA dish out should go to charity. For this he has my respect. On a personal note, the visitors also happen to have the player with the hottest ass in the premier league, so it's all good.
Now COME ON CITY !!!
Team Selection
Courtois
Azpi, Ivanovic, Terry, Luis
Matic, Ramires, Fabregas
Willian, Hazard
Costa
My Favourite
Some absolute bollocks in this thread….Must win game?! …A draw would be a f*cking good result.
If you are not content with a draw at this ground against this opposition it's time for a reality check
And the rest…
Would have thought Pardew was our manager with all this worrying after only five games into the season
After tonight game , this is must win game for Chelsea .. Costa needs to be fit enough for the match ..
Must win ? It's a different competition so i don't think it's a must win. I would be happy with a draw from this one. Would love another win against them on their ground though.
As long as Drogba and Willian don't start I'll be happy
To be honest a draw here wouldn't be a terrible result either.
Manchester City's turf is always tough to go to and we came away with a solid result last season. City will be proper up for this following their defeat to Bayern Munich and if they lose to us here it could send their season into an early tailspin.
Expecting a draw to be honest.
Sorry cannot agree with that.
We are going to the reigning Champions and even if we are to have a reversal of fortunes from last weekends amazing results and lose this one we will still be 2 points ahead of City, 3 ahead of Arsenal and Liverpool and 4 ahead of United. So we would be able to make up for such a set of results in the remaining 33 league games with one of the seasons most difficult fixtures gone with our feet still out in front.
Which is good been as if we go to City and defend as we have been defending, offering up a paltry single clean sheet from five games played, then a loss is exactly what we will come away with.
Hopefully Jose whips the back line in to shape for this one. Not feeling too confident about it, City need this win as a statement after 2 defeats and a draw from their last 3 games.
I think both teams would be happy with a draw.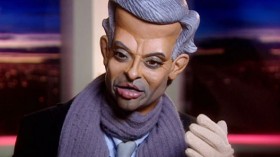 After last season's game at the Ethiad, I can see City going all out to win it to get revenge.
I expect our most defensive minded display of the season so far in this one and reckon it'll be left up to Hazard and Costa to hurt them on the break.
Don't raise your expectations so high if you think this is a must win game, you could end up being very disappointed. City haven't lost a game twice in a row since 2010 is it? They are also a very strong side and I believe they are our main rivals for the title, a point against them away would be a great result, I would be happy with that. A win would be unbelievable of course but I'm not going to underestimate City in any way, they did very well against Arsenal despite being written off.
feel uneasy about ivan and cahill. not sure how jose will have the team set up for this one.
I'm so worried about the defence.  The CBs looked very shaky in every game. I don't think we can "park the bus" effectively this year, so my hope is we outscore them
It quite obviously isn't a must win game, I think we'll set up for a draw and try to nick it on the counter, same as last season.
Obviously we arent parking it this year and that is why we leave ourselves so open at times. Im pretty sure Ivan wont be allowed to bomb forward vs City. Expect a very different gameplan then what we have seen to start the season and Im pretty sure we will see a 4-3-3 with Schurrle and Hazard on the wings, thats essentially a 4-5-1 whenever we are off the ball
Would take a draw all day long. We've got a run of about 20 matches after Christmas where we play only a couple of the teams who finished top 7 last year.
THAT'S where the league will be won. We can't win the league before Christmas but we can certainly lose it and not losing games like this is where we do that. But I think City and Pellegrini will be majorly up for this game. He got absolutely mugged off by Jose last year and he'll want to remedy that so I expect them to come out of the blocks fast. For us I think it's the 433 with Ramires and Willian in like last year. Keep it tight, look to hit on the break and sneak a result. The big decision for me is Fabregas or Oscar alongside Ramires and Matic.
Thing is, we don't have to win this game. We're already 5 points ahead of City. For city, they cannot lose this game. The pressure is on them, not us.
This game will be a good indicator for both teams as early as it is in the season.  We are going to lose some games this year and this might be one of them but I won't be losing any sleep over it unless we get hammered.   I will gladly take a draw, although I think out of the two teams based on what I have seen so far I would give us a slight edge if everyone brings their 'A' game.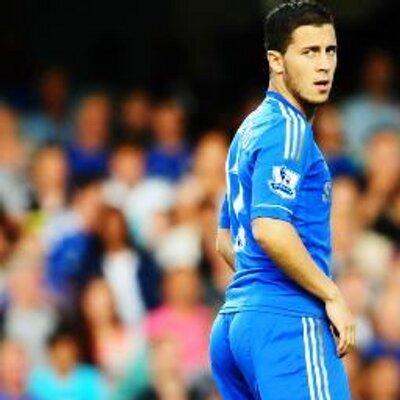 Yes there are some exaggerated posts but I would much rather people be realistic than getting carried away, It's good to see we are not underestimating Man City which is something we definitely shouldn't do.
Hopefully this is another game we are "getting thrashed" according to this forum.
I enjoyed those games last season. 
To go 8 points clear on city this early would do wonders for our tittle hopes. Then again I would be ok with a draw. After winning there last season, we must get a result on Sunday. 
Would love to see Willian own Yaya again,
I just don't want a situation were we're struggling to keep possession of the ball with Man City dictating the tempo and controlling possession with Thibaut thumping pointless balls to nobody in particular. We can't afford to let them control the possession like Everton did, especially with how open we look when the opposition attacks us. At one point in the Everton match, they had 75 % of the ball. That can't happen against City. Aguero, Silva and co will crush us. If we can keep ball possession stats respectable and be patient in our attacking build-up, we have serious chances of getting a draw or a win.
Have you seen Yaya this season? slow, lazy, defensively weak and not interested. I'm hoping that Toure shows up on Sunday
City are getting it