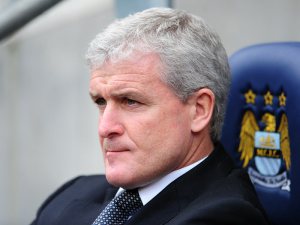 I am very confused this week…..A 3pm kick off on Saturday afternoon, what kind of madness is that? Also feeling a little bit cocky (no jokes please) that we can do the business tomorrow afternoon. This is more than can be said of the away fans, who see nothing but doom and gloom. As always, I have been keeping an eye on their forums during the week, and there are not too many comments. There are enough to get the general idea…. COME ON CITY !!!
Team Selection
Begovic
Bardsley—Shawcross—Huth—Pieters
Whelan
N'Zonzi———–Adam
Moses
Bojan——-Diouf
My Favourite
I've seen the Yaya before, from an open top bus, worst Toure ever
And the rest….
Easily my least favourite game of the season
We go . We lose. We come home. Hope we don't take too much of a battering.
They expect to win, we expect to lose….3-2 Stoke.
If the man city players wear blindfolds and only have one boot on then we might have a chance.
This is my team for Saturday:-
Bus
Bus Bus Bus Bus Bus
Bus Bus Bus Bus Bus
Perversely I predict that next week will be our best performance of the season to date and we'll more than hold our own against them.Not saying we'll win or even get a draw but I predict we will play well.We've played 2 teams who've stuck 10 men behind the ball and conceded goals to the only 2 shots that the two teams have had.We will have more space at the weekend and we'll cause them so problems if Hughes is brave and leaves Crouch out of the starting 11.
Id drop Arnie and play a front three of Diouf, Moses and Odemwingie. Pace on the break behind their full backs. I'd be tempted to bring Cameron into the midfield for his energy and legs so the front three arent too detached…alongside Whelan and Nzonzi.
I fear the worst. Defence is at 6s and &7s, goalkeeper is still at the World Cup and our midfield had no movement. We could get a royal shafting unless we give our heads a major wobble
"What's the gameplan for Man City?" LOSE !
Run and hide?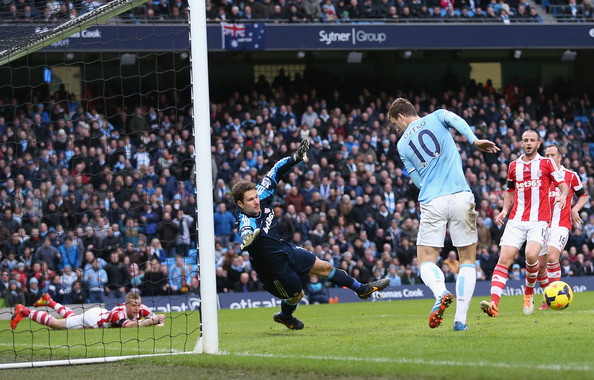 Bloody Hell, nice to see our fans displaying such a positive attitude, as usual. Thank goodness the club management doesn't think like this, or else we'd be playing in the Alsager & District Womens Sunday League by now.Some of you need to grow a pair. We're no worse than a lot of teams in the division and a damn site better than a decent number of them.We need skill, determination and luck, but most of all we need the fans behind us roaring us on. Hope nobody in this thread is actually going to the game!
Try to keep the GD respectable. Regardless of the table meaning fuck all at the moment, still nice to see us out of the bottom 3. Let's keep it that way.
Maybe our midfield can bore them to death.
We've got nothing to lose as no one is expecting us to take anything from this game so IMO we should really have a go at it. Perhaps the new signings will find the proper motivation playing against a team if city's calibre but they must keep in mind that it's against the hulls, villas and west Hams of this league that we need to get the points
Re the Liverpool game: Man City looked good. 2 up and in total control they could bring Aguero on. Blimey.
It's gonna be a fooking hard game against citeh, just stay calm I suppose and hit them on the counter with speed eg Moses or Bojan Conna think of anything else or just park the bus in front of the goal and settle for a draw
I am possibly one of the few who think we may actually do well on Saturday. We will have to defend well, but could quite easily pinch a goal or two against them because of how they play.Liverpool defended very poorly last night but prior to their first goal conceded looked the more likely to win.  So fingers crossed
Cameron is out for at least two weeks and looks like Bardsley could be out for Sat too so do you go with Wilko or put Wilson there maybe?
If so, move Wilson across and bring in Huth. Wilko is a walking red card against players as skilful as Silva and Nasri.
Record at Man City in prem, Played 6, Lost 6, For 0, against 16 – so whatever team we play, just scoring will be an achievement
4 nil dicking for us I'm afraid.
Finally….The last time we met