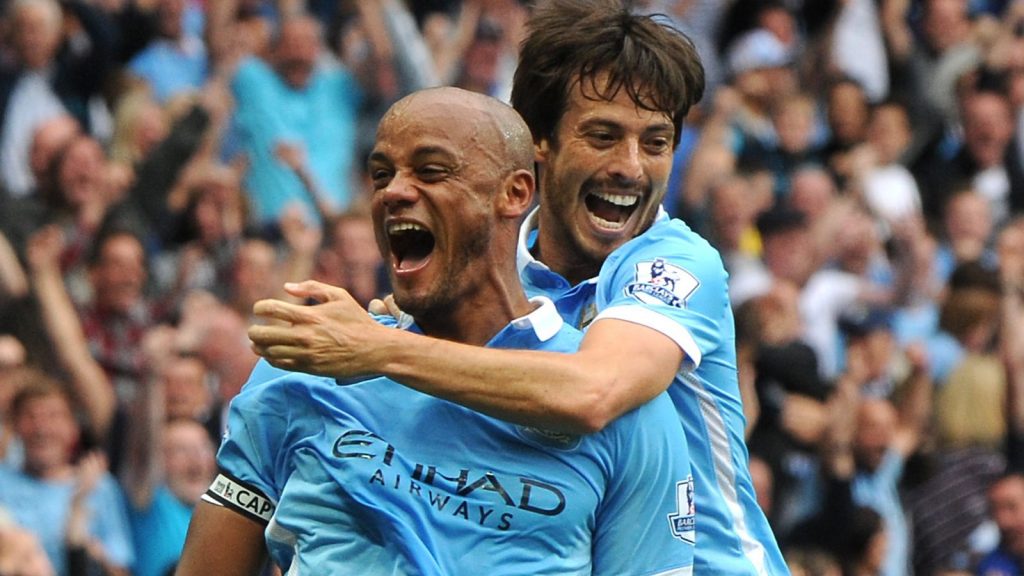 Feels like we are finally back to a real game this weekend, and some comments from the Gooners. Don't care if we have a striker or not, I am looking forward to this – apart from the actual drinking at 11am on a Saturday morning. It's Pride weekend in Manchester, so may as well start early
COME ON CITY!!!
Referee: Martin Atkinson
Assistants: Lee Betts, Richard West
Fourth official: Andy Madley
VAR: Darren England
Assistant VAR: Peter Kirkup
Team Selection
Leno
Holding Chambers Mari
niles neny xhaka sambi tierney
Pepe Auba
And the rest…
City will play their usual high line so I say Arteta should play the players that have pace to hurt them on the counter. Aubameyang, Pepe and Saka. I would also play three at the back and keep it compact in the middle.
Man City are shaking right now. Let's go!! Beat City!
If we don't concede after two minutes I'll take it as a win.
Not looking forward to this. Last night's result on paper was great but in the first 15 minutes their pressing caused us issues. If City do that it'll cause all sorts of trouble. If we concede early, which we typically do, we could be hammered.
Gonna get a proper hammering here…Lovely stuff.
Last night was a really enjoyable watch but we still had some scary moments at 0-0. Can't see anything other than a City win here.
It's gonna be a massacre, west brom had 6 debutants on the field and it was basically their u 23 team and even then there were plenty of moments where we looked vulnerable and our passing is still laborious and slow…Against a city team that will press relentlessly and will pick us apart , it's gonna get real ugly.
I cant even say our defense will hold anymore, definitely a sign of the end times. Lets keep it tight and push for a draw over there, maybe a goal to take the lead and we hang back like Sp**s did.
I'm glad we get the first kickoff slot on Saturday. At least we can get it over and done with so we can enjoy the rest of the weekend.
Imo, Guardiola is the second worst manager in the league.
No de bruyne but we have to deal with Grealish Mahrez Sterling and Gundagon not much changing lol.
The man city is different than Chelsea they don't have Lukaku or target man but man city all about movement we always struggled with them in that regard we cannot compete I'm expecting a loss but positive performance and a goal would be progress from the last 2 league games.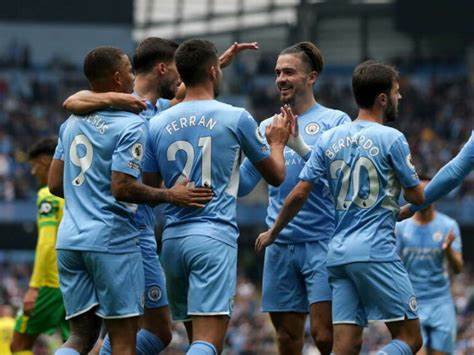 I'm just hoping we don't get thrashed, and that we score our first goal of the campaign. Still, to be fair, if there's a game where I can admit we lose points, is City away. Our campaign only really starts GW4, we're just giving everyone else a fair headstart.
The FA cup semi final win over these ****s, is probably the best win in Arteta's manager time. All the players were brilliant that day… except Mustafi, who still tried to lose us the game.
Hopefully, when he finally buggers off, we can convince City to take the indisputably worst manager in the league off our hands. Win-win for all involved
This Citeh team aren't unbeatable and they'll be missing KDB and Foden. I hate living in hope but **** it. I am what I am. Their high line is waiting to get exploited by Auba. A win away to Citeh kick starts our season in the best way possible. Heck, a spirited draw does.
Here comes our old friend Ronaldo.
I hope at least the team tries to play their own game versus City. Hate those cowardly defensive tactics that Mik uses in big games. There are limits to being cynical, especially when we lose anyway
2-1 City, but I'll be happy if we put up a bit of a fight.
If Arsenal don't score tomorrow it'll mean we've gone the whole opening month without a single Premier League goal. Never happened before. Mikel continuing to smash records
After beating this Championship side……….we're ready, bring on City.
5-0
Can't see white and Gabriel playing here meaning we in trouble same against Chelsea. Good to see Saka and Tierney are fine. Grealish or sterling will have field day in our right side.
Presume we'll go 3-4-3?
WE'RE GOING TO THUMP THESE PRICKS!