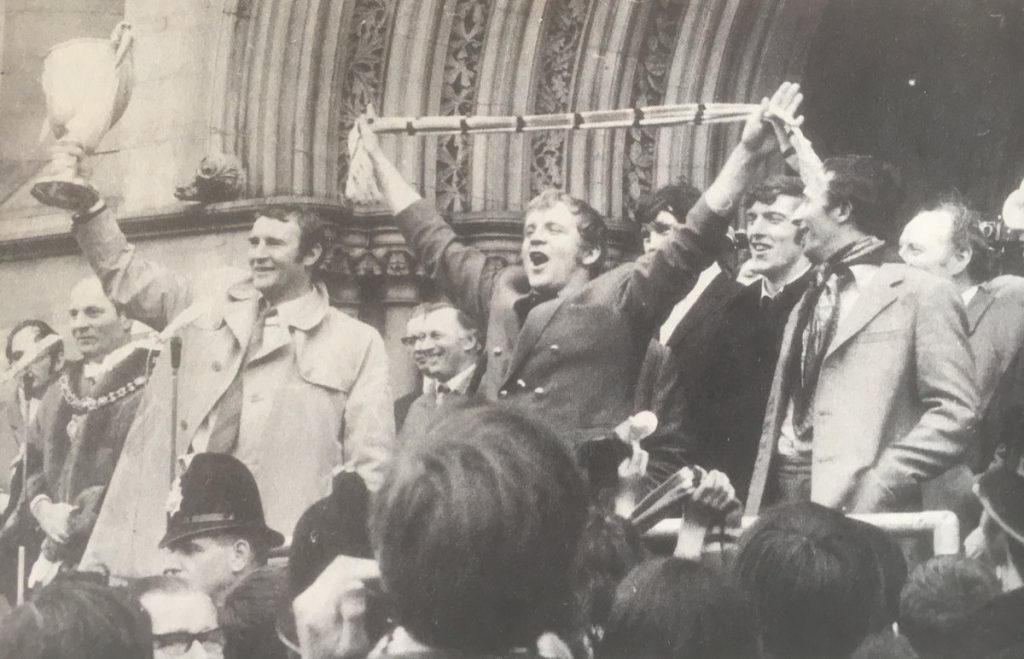 I have mixed emotions about this weekend. At the moment I am mad at myself for being staggeringly stupid. I bought a one month pass for BT Sport last week (£25.00) so I could guarantee a decent feed of the final, only to find they must broadcast the game free of charge. To add insult to injury I watched the Brighton game on BT as well. The less said about that the better. I am not a fan of the Champions League; I hate the politics and the blatant corruption. I cannot just enjoy the game. So it's weird that I find myself excited about this weekend.
In the back of my mind, I still don't believe that UEFA are going to allow little old City win this title and I feel certain that they can decide this before a ball is kicked. All the officials, bar one, are Spanish. How does that work with Peps political views? I honestly don't know. I Am certain that we can beat the Chavs if everything is even, assuming Pep does not do anything crazy.  Having said all that, I can't wait for Saturday night. The Chavs themselves have some interesting thoughts about this game, and how we are treated by officials and the press. I have added some stats which I find interesting.
Finally, thanks for all the nice comments about these posts, they are much appreciated. My final question is what time do we start drinking on Saturday?
"It is 51 years since Manchester City played their last and only major European final – beating Gornik Zabrze 2-1 in the 1970 Cup Winners' Cup final in Vienna.

Manchester City are the ninth different English team to reach a European Cup/Champions League final, at least three more than any other nation (Germany are Italy both on six).

Only one of the last 10 teams competing in their first final have won. The last English team to win their initial final was Aston Villa in 1982 against Bayern Munich.

Manchester City have won 11 and drawn one of their 12 Champions League matches this season. One more victory would equal the all-time record of 12 in 17 by Real Madrid in 2001/02."
(Source: chelseafc.com)
COME ON CITY!!!
Referee: Antonio Miguel Mateu Lahoz (Spain)
Assistants: Pau Cebrián Devis, Roberto Díaz Pérez del Palomar (both Spain)
4th official: Carlos del Cerro Grande (Spain)
VAR: Alejandro José Hernández Hernández (Spain)
VAR Assistants: Juan Martínez Munuera, Íñigo Prieto López de Cerain (both Spain), Pawel Gil (Poland)
Team Selection
Mendy
Dave Silva Rudi
James Kante Kova Chilwell
Mount Puli
Werner
And the rest…
A game that could change a terrible end to the season, to an AMAZING one.
We'll be up against a very different City lineup to the team we've met in the last 2 games, however one thing that won't be changing, is Peps approach to the game, that high line will still be there and tactically Tuchel has shown he can beat a Pep side. If we can prevent the main men of City producing a moment of magic, then I see no reason why we can't win this.
The only silverlighting in all of this is that we have been incredible under Tuchel when seen as the underdogs. Not to mention Pep will spend all week over thinking his set up considering how poor we are against a low block.
One good thing we have is that unlike some other clubs TT knows Pep and City so should come up with a decent game plan.
But Guardiola has lost only 1 cup final.
Like Mourinho prior to the FA Cup final against us, no? Not that I am comparing those two but still.
Need a miracle
This team does not have character for this I am afraid.
I would not be at all upset losing final against Bayern, PSG… But City and Pep… Omg, cannot take that.
Several big games we've bottled recently, City will want this far more and I agree with the above, hope it's not embarrassing.
If City play their best they will probably win this fairly easily.
For us to win we're going to need all the luck going our way with them not taking their chances and us knicking a goal and hanging on.
Good news on injuries. Tuchel says N'golo will train on Wednesday, he's hopeful Mendy will train on Wednesday too – "made huge improvement on managing the pain"
Returning 800 of the stupid in and out flight packages will be used to mock the fans but let's not forget that Man City had to pay for all travel and testing for their fans to make sure they sold their allocation. The thought of being herded in and out of Porto like cattle either side of a closed-bar match for between £300 or £800 inclusive just doesn't appeal.
Let's be honest. Does anyone think Utd, Liverpool, Arsenal, Spurs and other clubs would have sent back tickets from an already small allocation? This is a massive embarrassment for the club and fans from those other clubs can now rightly say we're not a proper big club, just one that's proped up by a rich owner. This is one very big reason why we should neve even think about trying to move into a 60, 000 seater stadium.
Mansour is funding the flights for City fans! Can we get someone from the City PR department to work for us !
Will they give everyone a bottle of City brand Sportswash ?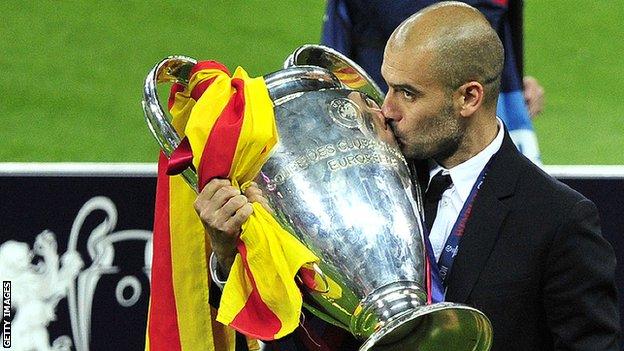 I've never disliked City even with Pep being there and them winning everything but the way the media are hyping them up as Champions already…. I would love nothing more than to wipe the smirks off their faces.
Me neither! And if we weren't in the final be rooting for them as be nice for them to win.. just not at our expense!
The worst comment I've seen was Danny Murphy saying that it 'would be a win for football'. Ridiculous stuff.
THey have been at it since before the final, the media would utterly love it if city won, they would hail them as THE best ever, just last season pool were THE best ever. Bunch of kids with huge chip on their shoulders as far as we are concerned. We must win, we must make them suffer.
I do have a dislike City not because they are terrible, but on the contrary. They've been slowly eclipsing some of our best records in the history of the premier league, including the highest number of points per season, and the most goals scored in a season.
They've been quietly stealing our thunder over the past few years., while never drawing the same kind of flak that Chelsea did for transfers, etc.
Just out of interest, visit Bluemoon and you will see that City fans think the world hates them, especially referees, the BBC and uefa. All sets of fans are stupidly one eyed in their assessments, including I'm sorry to say us here, but I think City are the absolute worst. Even worse than some of you and that's saying something.
Then I can only say they are extremely lucky they are not Chels fans, they would have gone bonkers. Refeerees do not shaft them game in game out so thats out the window, bbc idk, Uefa rightly went after them, not Uefa's fault City have done tons of back handed stuff. Some of us here? We have a proper case here at Chels, we have been at it since a russian owner took over, if you dont believe that the pgmol and fa hates us then so be it but I for one use my eyes and common sense, its blatant as the sun that the league is bent.
They are way better funded and managed than we are as well. That's the difference to our rivalry to ManUtd. IMO we always had the better team 2004-2013 and should have dominated but our lack of stability and their fergie/ManUre bonus dragged them over lthe line half the time. Their football sucked the major balls and the glazers slowly but steadily ruined their club but they had legendary coach.
ManCity dont have that much of a helping hand from refs and the general football establishment as ManUre and Liverpool and still made it.ManCity are basically the club we should have become with a more consistent strategic approach. Not that they have not botched some transfers themselves but they usually bought consistently and evolved thier profile more continuously same goes for their hiring of coaches. Not identical philosophies but Mancini,pelegrini, pep all stayed longer on average than the coaches we had in the meantime and their philosophies and recruitment policies were at least somewhat similar. If we had not wasted huge amounts of funds in the wrong players, maybe kept around some of our coaches a little longer instead of hiring quick fixed andhad used the moments of strength after our league titles accordingly we would be up there not them.
I agree Werner has done well vs City recently with his pace and movement but I just can't see him being someone to rely on in a CL final.
I actually would love to see a mount/havertz/pulisic trio. All three have the legs to counter (unlike Ziyech) all three have good dribbling and passing (unlike Werner) and all three are direct. Having said that, I don't mind werner in with pulisic coming on 60 mins.
What do you guys think about Jorginho starting? I think with Guardiola finally playing a 4-3-3 with Silva, Gundogan and KDB as the creators then Jorginho will have massive problems. He won't be able to deal with the pressure in my opinion.
Gonna be a tough watch this after the last few performances, but it's a final and anything can happen I guess.
Without kante, might as well forfeit, specially with jorginho and kovacic doing their circus and **** show in the mid. The city mid will have a field day with those 2. …I expect a hopelessly one sided game. All depends on kante though. The dude makes jorginho look like a pro footballer
Chilwell and Alonso up front I'm thinking? Certainly the only way I can see us scoring.
I almost don't want to watch this live… for I don't think my heart can handle the loss.