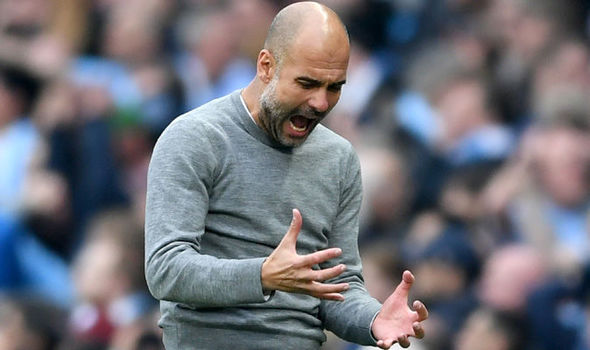 As if 2020 was not bad enough, we must suffer a derby at the swamp. I am not good with this game, I won't relax until the whistle goes, and what happens after that depends on the score. I agree with the comments in the pre match thread, but I am worried. I still believe that Pep does not understand what this game means to Blues, and that scares me. Ultimately its going to come down to VAR and how many penalties they get. I think they will have one in the first 15 minutes (hope not). It looks like the rags are suffering now, which is a bonus. Pep is a million miles ahead of Ole, lets hope he shows that tomorrow night
COME ON CITY!!!
Referee: Chris Kavanagh
Assistants: Lee Betts, Constantine Hatzidakis
Fourth official: Craig Pawson
VAR: Paul Tierney
Assistant VAR: Ian Hussin
Team Selection
De Gea
Wan Bissaka Lindelof Maguire Shaw
McTominay Fred
Rashford Bruno Martial
Greenwood
And the rest…
Can't see anything but a city win. 3-0 to City.
It's a home game which means we'll loose…It's a home derby which means we'll loose… Massive pressure on Ole after this.
Why does the score predictor only go to 0-5?
Deflated and not even arsed about this at the moment.
If we lose we lose.
If there is a briefing that Ole is getting sacked…Man Utd 2-1 City…If Ole is under no pressure…Man Utd 1-4 City.
Pep will rinse us.
We'll get destroyed. I know my spirits are down, i can only assume they are also on the low. Can't see us recovering mentally this soon. Maybe if we don't concede in the first half, we might snatch something out of this.
Well we can`t defend to save our lives so just go in from the start with the feeling we`re chasing the game with 20 minutes to go.
Bloodbath.
Lose this and we'll be starting to slip away from top 4, after a week where we crashed out of the CL and Pogba all but announced he's off…Bad week so far and it's not even Wednesday.
This is going to be the footballing equivalent of a snuff film.
Couldn't care less, sick of false dawns now, will probably be a shitty 0-0 and keep Ole in the job.
This game doesn't bare thinking about…Ole will once again be under enormous pressure, so with that in mind 2-1 United.
Exactly. Cba anymore. Seen enough. This is a team of bottlers managed by a clueless manager. Not good for mental health.
Even if we lose, he will still keep his job that much is clear, unfortunately.
If Pep doesn't win this, he's finished at City…I'm going for a 2-2 draw.
We'll look as disjointed and dysfunctional as ever. I can't see City breaking sweat to win this one.
6 nil city…We are shite.
Unlucky to have this right after dumping out of the CL… SAF would have done everything to make sure we win this, he was all about the bounce back. Lets hope Ole picked this up! If we do lose convincingly I worry for Ole.
Win this at least. This is the only meaningful competition we are in now. Might as well give it our best shot every game.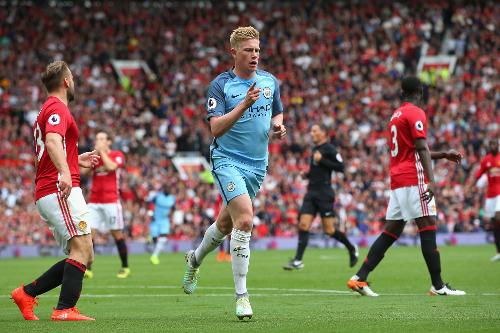 We are very likely to lose this one imo. I had much more hope in getting a result against Leipzig compared to the noisy neighbours. They are due a win and are big favourites to get it.
Some fans on here are so fecked up. Get behind the fecking team or feck off. We are 2 points off Top (all games equal), not been in a position like this since fergie left. Beating City will give the Club a massive boost…All the fans that want Utd to lose so Ole gets sacked are unreal.
Too many miserable defeatist people on here. I'm going 2 1 to us. Rashford to bag the winner.
We will lose this. Think it might be the beginning of the end for Olly. We've been hit hard financially by our RBL loss and this will further their hand.
We'll win this by a narrow one goal margin with City hitting the woodwork a minimum of four times…The Ole defenders will be out in full force riding on the result for the next six months until the next crisis where we need a win on the last game of the season to secure Europa League qualification and Bruno is out with a back injury after carrying us like a pregnant woman for 9 months.
We are going to win. If you can't predict your team to win a Derby are you even a fan? Not like we are playing the city of 3 years ago is it? Bar KDB they are a very average side by their recent standards compared to what they were…Too much doom and gloom. I blame 2020 and covid. Its making you all overreact to everything.
De Bruyne, Sterling and Aguero getting a nice rest tonight…We have won only 6 of our 14 home league games in 2020…Oles luck (Bruno) will run out, I believe…1-3.
3:1 City….we'll get a pen.
Pep will attack us as he does not like to change the way he plays and we will murder City.
A home derby game and already looking for miracles with City being the heavy favourites. How we have fallen.
City might not be that great this year, but we are comfortably worse than them, especially in current form. Just don't see us rebounding in any substantive way this weekend.
Don't get all the talk about City thrashing us. They've been poorer at scoring, this season. They've sorted out their defensive issues for the most part…Boring 1-1 draw is my bet.
It's written in the stars we will win this, turn up and play out of our skins. Then we'll lose to Sheffield United next game.
I mean, bar their 5-0 v Burnley they've been phenomenally ordinary this season…That said, I fully expect them to kick on in this and join those at the top of the table.
Ole is going to approach this with extra caution. Expect him to set up with 7 defensive players again. He'll surrender the ball & hope we can exploit their defensive mistakes. Long ball over the top to Rashford…Don't you just love our exciting attacking manager.
I can't wait for this game after the mid week disappointment. This is a chance to further extend our lead on City. I couldn't care less on how long we hang on to it and the season ahead. All eyes on tomorrow, let's get 3 points. If a derby win isn't enough motivation for some of you, I don't know what is.
United have the chance to put themselves firmly in the title picture with a win. I can only see one outcome in such a pressurised scenario…United 0 – 3 City.
Don't see what everyone's so scared of. City are even lower down the league than Utd, and apparently we're dreadful, so how bad must they be?
Depends on which City side shows up.