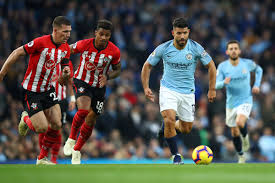 For once I sense a little confidence from the home fans, and I completely understand that. I do not feel completely recovered from the horror show we saw on Tuesday, so I think I am just going to drink for the game tomorrow. Apparently Sergio is injured again, and he is my go-to person for any hope of scoring. Also, with Mike Dean on prime video, what could go wrong?
COME ON CITY!!!
Referee: Mike Dean
Assistants: Ian Hussin, Darren Cann
Fourth official: Robert Jones
VAR: Lee Mason
Assistant VAR: Adrian Holmes.
Team Selection
McCarthy
KWP Bednatek Vesti Bertrand
Theo Diallo JWP Redmond
Ings N'Lundulu
And the rest…
Bet Aguero is fit. He will probably be the difference…A real shame we don't have a few days more rest time for this one.
3rd game in 7 days, this is when Man City having two top players in every position benefit , we'll probably play the same XI again, i think we used up about 3 seasons worth of luck in the 1-0 last season, don't think we'll get as lucky with the clean sheet this time, best we can hope for is a draw I think based on City's last two games they are not firing on all cylinders.
I'd be tempted to start Redmond.
They've lost their verve in their attack, if they find it again then we'll probably lose. If they don't we'll have every chance.
I think we actually stand a chance against City. Play the same team, same style. Djenepo is a bit of a wild card but we need to get him running at defenders in the last third. Would be great to get a point and I think we're capable of that. Then maybe the punters might actually start talking about us rather than the oppo having a bad day etc, or 9-0 0 etc etc. Anyone see Kevin Campbell yesterday saying that we have a chance of playing in Europe, which we have never had before? Amazing.
They don't like being pressured, so hopefully we're on our game. Truth be told, we'll struggle to get the ball I imagine…When we do get it we need to be accurate and not wasteful with it (I'm looking at you Armstrong…) Let's see what happens. Anything is a complete bonus here.
City can't handle teams that sit back and hit them on the break, and that should be the tactic.
We didn't disgrace ourselves in either league game against them last season…Whether we'll be lucky enough to keep them out like last time will be a different matter but we're a good team and Man City will have to play very well to beat us. I'd take a point tbh.
Might put $10 on a Saints Win …..can't believe we are over 6/1 to win.
I'm usually optimistic of our chances against anyone but I just can't see us getting anything here. City may not be as incisive as in recent years but they are masters at keeping the ball and passing the opposition to death, which could leave us camped out in our own half and expending energy trying to get the ball back. Keeping possession will be vital if we're going to get anything from this game.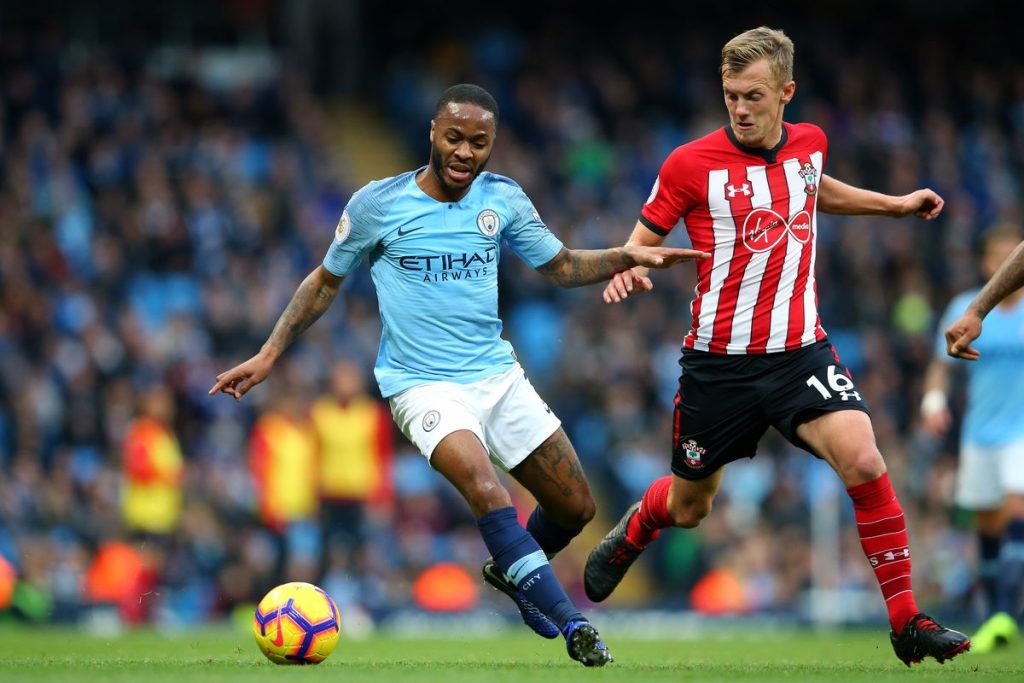 After that ABSOLUTE DISASTER against Arsenal, if we don't win this then it has to be Hasenhuttl out for me
This game is too hard to call. And that's credit to Saints. City are favourites no doubt but they are vulnerable at the back, West Brom proved that. I'll got for 1-1 which would be a decent result.
This game is too hard to call. And that's credit to Saints. City are favourites no doubt but they are vulnerable at the back, West Brom proved that. I'll got for 1-1 which would be a decent result.
Let's not make last season's win a once in a blue moon thing…Let's take that blue moon and shove it right up their arses…Need to be on our game, will need some luck but we can get 3 pts here.
As this is the only season that Saints have managed to be above Citeh and I have been able to lord it over my Citeh fanatic mate. Plus us beating them last season, I am expecting the real Citeh to turn up and get a result. As long as we don't go to pieces and get thumped, a narrow defeat will be acceptable. We are playing well but a tired, small squad will catch up with us eventually.
I think we probably will lose here tbh. City are certainly 10x the team Arsenal are.
City are a better team.
They have more depth in quality in the squad.
They have better players.
Probability says City should win…However it's 0-0 right now and this is football. It ain't over til it's over, right Lenny?
A game of two strikers and if they can refind their fitness: Aguero and Ings.