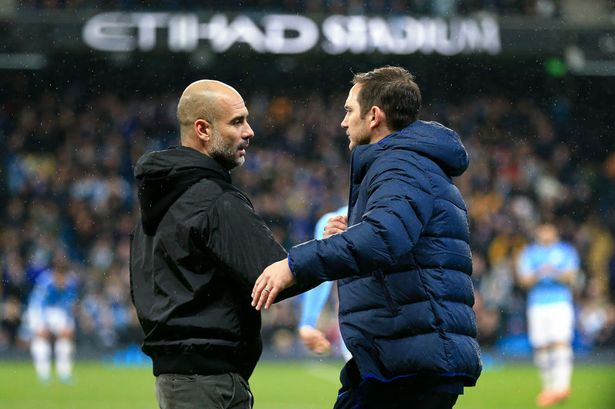 I don't know about the team, but having a game every three days is exhausting me. Having said that, I am not as excited as I thought I would be for football at the moment. It will be interesting to see how well the team travel for this game and if it effects them (assuming they are flying in and out on the same day). There were no comments to publish before the Burnley match, and there are not so many for this one, just enough to get a flavour of what the chavs are thinking.
COME ON CITY!!!
Referee: Stuart Attwell
Assistants: Lee Betts and Constantine Hatzidakis
Fourth official: Kevin Friend
VAR: Craig Pawson
Assistant VAR: Stephen Child
Team Selection
Kepa
James Zouma Rudi Azpi
Kante Gilmour
Willian Mount Pulisic
Giroud
And the rest…
A league match in June…. on a Thursday………at 8-15 KO…….the World has turned upside down.
Welcome back, here is one of the best teams in the world for game 2 of restart…lol.
Our defence will ultimately let us down… 1-3 City.
I think it will be tighter. DeBruyne looked excellent against Arsenal but otherwise we can challenge. Maybe 2-2.
If we win this, it's likely that will mean Liverpool are officially champions…Would be interesting as that would be the second time we've won the title for another team recently.
Who knows honestly? Depends on how we turn up and whether we try and press City or play smart and sit deeper.
It's a myth that it's best to sit back against City, they will mentally and physically wear you down to the point you're seeing stars. No manager since Hiddink 11 years ago has managed to successfully tame a Pep side playing pragmatic tactics…We've gone toe to toe with them and played our football ever since Sarri has come in and while it spectacularly backfired once the other three times we've looked every bit an equal to them which is very impressive given we're nowhere near such at the minute.
We were actually good in the first game against them despite losing, and I suspect it'll be a similar story this time around as well, depending on our starting XI…Pulisic should start over Giroud, and if Ruben's going to start I'd rather him start in MF. Kante should be deep to clear up any issues in midfield.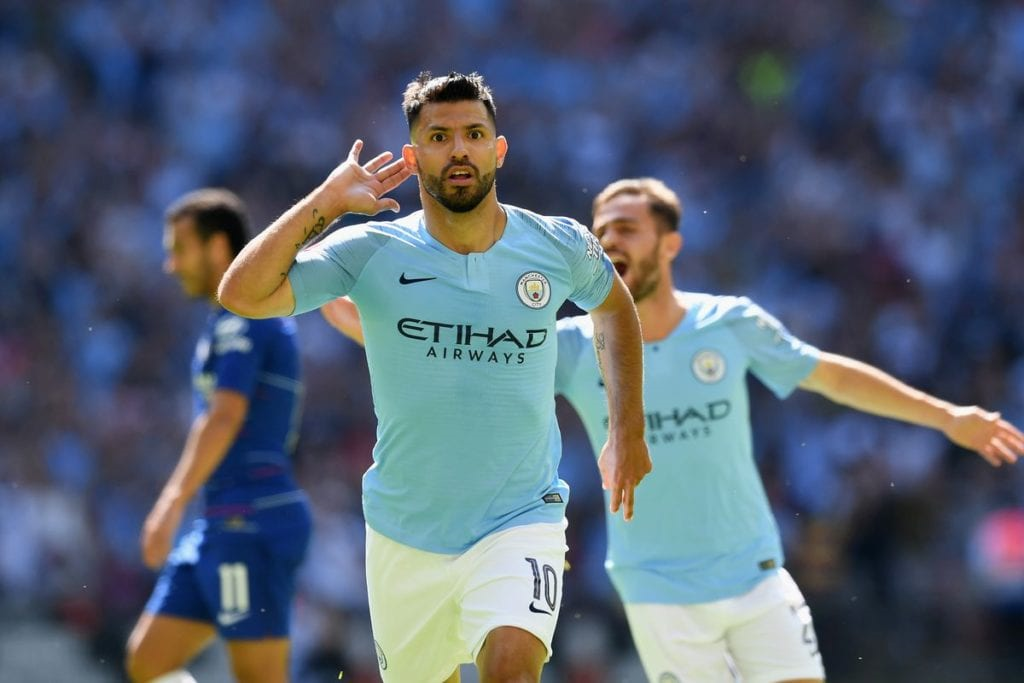 Citehs's second string team demolished Burnley. Not for the first time Mahrez made it look like the other side didn't have a left full back and Foden looks a real player…Our defence will be hopelessly exposed in this game. If we shift Dave to left back then Reece will get killed on the other side. If we play 5 in defence then we can only play two midfielders when that is our strength in depth. Being a defensive person myself I'd prefer to sit back and try and catch on the break but if they have a weakness it's their defence.
Would settle for a draw city looking beast like so far.
This is why we had to win at villa, I would bite your hand off if we were offered a draw right now, our defence probably didn't sleep last night after seeing that result.
Looks like Aguero is out for them.
Who's going to kick all our defenders and get sent off now?
Well done Brighton, up to us to now do our stuff.
Gives us a free hit here. Many would have expected the foxes to have beaten at least 1 of Watford and Brighton if not both…So if we draw we go back to 3 off them, lose is 4 but win and we move within a point. Not bad. We have a shot at 3rd.
Sadly their B team is better than our A team.
Hard to see us getting something from this game unfortunately. Let's hope I'm wrong.