Joleon Lescott has signed for West Brom on a two year contract after finishing his City career in fine fashion by winning the Premier League and League Cup.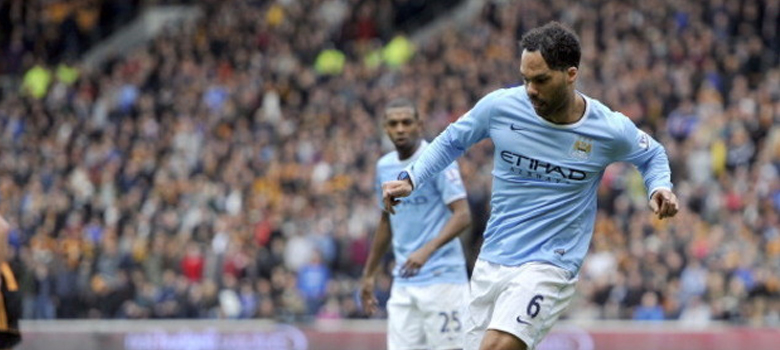 He moves back to where it all begin for Lescott, to his family home of the Black Country, although he won't get the warmest of welcomes if West Brom draw arch rivals Wolves in any cups next season.
Lescott spent five years at City and has become one of the most decorated players in it's history winning two titles, one FA Cup and one League Cup.
The 31 year old also has the option of an extra year in his new contract. New West Brom manager Irvine said "He's an England international and a proven Premier League player, who has been at the top level for a number of years."
"He's got Premier League and cup medals to his name and has had a fantastic career so far."
"When we realised he was available and there was a realistic chance of getting him here we started to work very hard on it."
The firm fan favourite will be welcomed back to the Etihad next season and the fans will be sure to sing "He's top of the league, he's top of the league. Oh Joleon Lescott, he's top of the league." But, of course, we hope we will be league leaders and not West Brom.