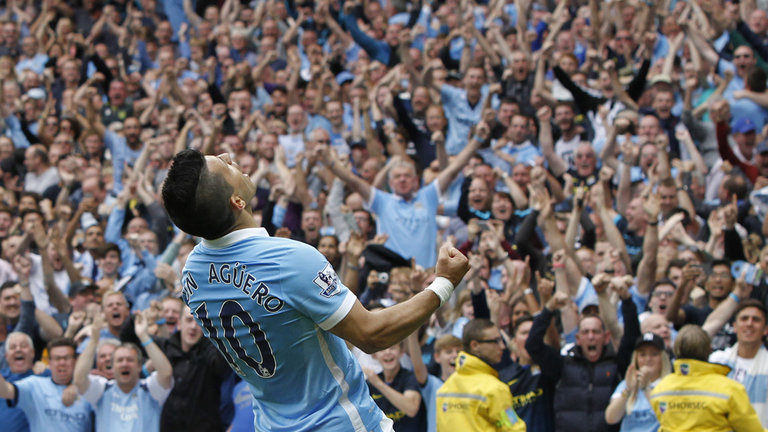 I don't even know where to begin with the events of this week. The Chavs (The Shed End) started their match thread before they played in the Chumps League, so these comments reflect everything that has happened in the last five days. I've not been over confident about what might happen tomorrow, but I am feeling better today. The team will turn up for Kun, and they are more than capable of coming away from this game with all three points. The most important thing, above everything else, is that Sergio is OK, and I wish him a speedy recovery.
COME ON CITY!!!
Referee: Martin Atkinson
Assistants: Lee Betts, Stephen Child
Fourth official: Andre Marriner
Team Selection
Courtois
Dave     Andres       Rudiger
Moses   Kante  Fab   Baka     Alonso
Morata        Hazard
And the rest…
Let's have it!
Will need to approach this cautiously. They will play us off the park if we go all out, a 3-5-2 is a must…City's fullbacks will be dangerous, please Alonso don't get turned over easily…It will also depend on how tired the lads are after travelling back from Madrid, with only two days rest. Toughest week of the season so far. I feel like if Bakayoko steps up and makes those forward runs, we can cause them a lot of problems. No one's been able to stop him (Spurs, Arsenal) whenever he makes those runs…De Bruyne and Silva will carve us open if we don't pay attention. Their final balls have been devastating so far this season. Insane crosses, through balls etc
Think we're going to need to play an Ultra-Defensive style here and hit them on the counter, I'd even take a draw, although I think we have the possibility of winning if we play our cards right.
Remember Liverpool caused them all sorts of problems before Mane got sent off. Not convinced they're solid at the back. Mane and Salah got in behind on multiple occasions in the opening 30 minutes. Releasing the ball quickly to Hazard/Morata is key.
We have to respect City's attack on this one…I actually felt we got very lucky in our first game against them last season, even the second game they missed good chances. I really doubt they're going to be that unlucky a 3rd time, Baka-Kante midfield is a must, but we all know it should be a 3 man midfield.
This is where City hit the brick wall, we're stopping their form here…3-1
Contrary to last year i don't think City have clear glaring weaknesses this season but we have to test their defence on saturday. Don't think we should go ultra defensive against all the offensive talent they have.
Let them worry about us, they are coming to our playground, Kante and Baka to win midfield will be key.
This game being after the trip to atletico is as rotten as our home form in the league. Hard game. 2-2 or 2-3 city…Hopefully i am wrong and we play a blinder. Anything less and is more dropped points at home.
Got a bad feeling about this fixture, hopefully I am wrong!
We are the home side, City look good but I'm strangely confident. It will be tight but I reckon we will edge it.
Not ideal to be playing a tough midweek away game against Athleti, then playing city few days after but hopefully positive results in both. We need to win our home games against the top teams if we are to win the league…City scoring goals for fun at the moment but we are defensively strong & we have the quality to soak up the pressures and cause them problems up top..if we take our chances which we will have, then we can win this.
City seem to go into games knowing they will give their opponents chances but confident they will score a sh*t-load every game so it doesn't matter. And up to now it's worked so it's hard to argue…We are going to have to be at the very top of our game and for all the players to be mentally strong to get anything out of this one. A classic 4-3 win would do me!!
I would take a draw, but hopefully we will beat the fake blues,, I just hope we do not get battered
I'm going into this one optimistic regardless of City's form – they've been up against scrubs..There back 3 is still substandard and their midfield only has one player who has any interest in the defensive side of the game. I think they're a lopsided team and we can exploit them on the counter, but also win the midfield battle (I'll take Baka and Kante vs Fernandinho and Silva any day!)
Apart from the dippers at home (red card etc.) they haven't played any other of the big 'ead teams in the division, so their 'amazing' attacking displays could be construed as the classic flat-track bullying. In saying that, their attacking options appear abundant & fruitful, the new goalie an improvement – But Chelsea do have the players to stop them, I don't think them dominating at the Bridge Saturday is a real fear, if Conte can field his best 11 (except for Luiz) then I see a home win or draw being a distinct possibility rather than a leathering by Jesus Aguero & co.
Now citeh should be wary, Chelsea played as well as i've seen for a long time, hope Morata is ok, noticed his foot was wrapped in ice after the match..
If we can finish the week with 3 big wins at stoke, atleti and at against city that will be a big big achievement. We've got a day less recovery and travel compared with city but going in to international break and with confidence sky high I fancy the boys to give it a good try. Will likely be some fresh legs. Christensen will come in but could also see Zappa and/or Rudiger freshening it up. Maybe Willian in for Fab a bit deeper too. Won't be easy but will be a good measure. Win and the league is wide open for us, we've easily had the hardest starting fixtures of top 3 and will be right there. COYB
With Mendy out I can see Conte reverting to a 3-4-3 with Fabregas making way for Pedro…A City backline without Mendy & Kompany appears seriously weak, Walker Otamendi Stones Denilo & Delph will not exactly send shivers down the spine of Morata & Co and anything other than a Chelsea win would be quite a disappointing outcome. I expect a pretty open game with Hazard & Pedro causing unrest amongst the City Defence.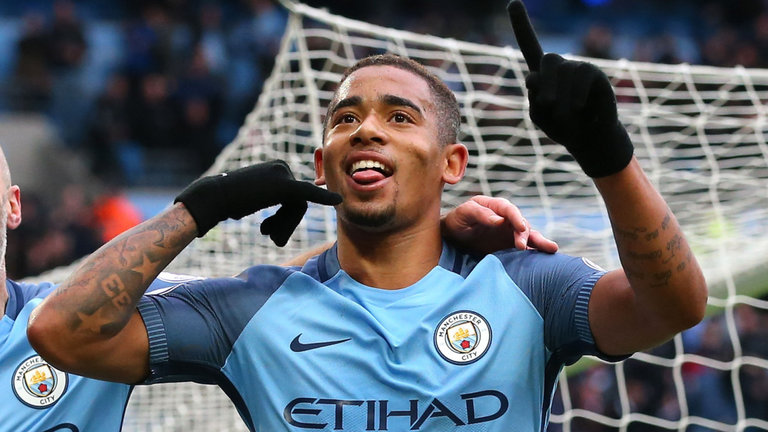 Think we need 3 in the middle. I do not think you can understate how much effort it took to beat atletico like that yesterday while city strolled at home…
Bad time for this game. Physically will be really hard for us to get a good result.
We're gonna crush them!
After our great performance in Madrid last night. I am more confident of us winning this game.
while I am excited about the outcome of the win at Atleti, IMHO this is match versus Citeh is the real deal – these guys score goals for fun & in a little amount of time – think about the match vs Palace – yes Citeh won 5-0, but for the first 44 minutes it was 0-0 – once blood is in the water, Citeh starts to get even more dangerous – Chelsea will need a MASSIVE display just to earn a draw IMHO – of course I will be rooting for that outcome – One good thing, CFC will be entering the match full of confidence & swagger – Come on Chelsea – Shock The World!!!
Mendy out ACL so we will see Danilo, for me he is a top player but that's judging more on his Porto days, having said that first big PL game after being bench warming won't be easy for him , still the same 2 subpar CB's, so for sure they can be got at…This has a 2-1 feel for me, if we can shut them out I think we can score, we are the right type of team to beat them petty the FA f**ked us, who gives a days rest after a CL away game.
Re Sergio: Wow. This is shocking. Wish him a speedy recovery. Sounds like it was a life and death situation. That's awful! …Edit: Fractured rib too. f*** me.
Wow , wish a speedy recovery to aguero
Btw, what was aguero doing in holland 48 hours before the start of the game?
Happy Aguero isn't seriously hurt but he's a rat and has tried to seriously hurt David Luiz multiple times so i am not going to feel to bad for him.
I got a feeling Morata will shine against that defense…With Mendy out and a right footed LB Danilo, I think we should use Zappacosta. A right footed LB will find it more difficult to cut out the crossing. We should exploit that. Moses always tries to cut inside and thats not the best way against Danilo…About the midfield, its tricky. They got 2 world class playmakers Silva and de Bruyne. So we may get a bit exposed if we play Cesc. Luiz would have been the best option there…Christensen is not an option as he is more required at the central CB. And honestly, I dont think he has the quality and more importantly, confidence, to play there…Kante and Bakayoko will have to sit back more than they normally do nowadays.
Aguero is a dirty little bar steward who goes into injure players on one hand couldn't happen to a nicer guy but I'd still never wish that on any player, hope the little bar steward is ok
City's CB's are beyond sh*t. Hazard and Morata should be able to run riot against them. Soak up as much pressure as we can take then spank the ball up to that pair. Morata will win every header with ease.
With Aguero out it appears the football gods are smiling and looking to even out the extra day's rest City got midweek, still we need to focus and get the job done.1 goal in it for me, come on Chelsea.
Same Aguero who tried to break Luiz legs and possibly maim him. Karma bitch.
They are missing some key players: Kompany, Mendy and c***…But I hope we dont get complacent, aka, FA cup Final.
It's still a formidable attacking line up with Sane, Sterling, Jesus, Silva and Debruyne. Aguero being injured really doesn't change much.
I think this changes a lot, how can it not, this guy has scored 7 goals this season. That's like taking Morata out our team, it would obviously weaken it. Of course City still have dangerous players, but Aguerro out weakens them a lot…Seriously looking at their defence we should have our chances. The midfield battle will be key in this match. I would take Kante and Bakayoko pairing over Silva and Fernandinho all day, but they both put in one hell of a shift against Atletico, so I just hope their energy levels are good enough to last the 90 mins.
I find it confusing that people are so worried about stopping City and suggesting we leave Cesc out of the lineup. They're defense is quite sh*t and you think we shouldn't find every way to exploit it? Pretty sure Kante and Bakayoko can handle Silva and De Bruyne.
Be interesting to see how Conte addresses this game. Will he go more defensive and play on the counter, or look to take the game to City like we did with Atletico.
I reckon we will win this one. We are on a high after the mid week result, and they just had a couple of major injuries, believe Aguero is out in addition to Mendy. It's never easy to replace the starting wing back in 352, as we have witnessed last season when we lost Moses or Alonso on a few occasions. They have been awesome in the last 5-6 games, but they haven't been tested by tough oppositions. We are the team to surprise them and put them under the sort of pressure they haven't experienced in a couple of months.
By the way, Guardiola at Stamford Bridge it's 4 games, for only 1 draw, and 3 defeat (2 with City, 1 with Barcelona), so i'm confident for tomorrow
Much waling and gnashing of teeth in the media over the "appalling" situation City now find themselves in with both Mendy and Aguerro out for some time. But wait a moment, City are about the second most wealthy team in the world and have spent over a billion (that's correct, a BILLION!) pounds on players over the last 10 years. Surely to goodness they're not going to have to raid their junior ranks to field a team at the weekend?…No they're not…Get over it media.