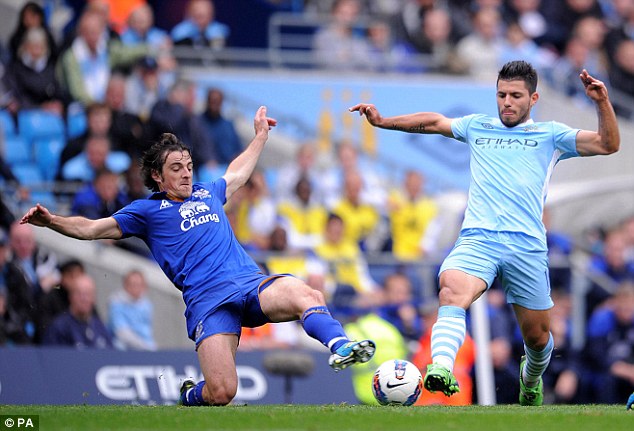 We have got to the third game of the 2015/16 season without conceding a goal, scoring  six and beating the reigning champions. What the hell is going on ? I always hated this game, but I don't think Scouse2 are our bogey team any more, we can do this. Confidence is high in both camps, and judging by the comments from the home fans, they pretty much feel the same way about their chances. It is going to be an interesting afternoon on Merseyside.
COME ON CITY !!!
Team Selection
Howard
Coleman stones jags Galloway
McCarthy
Mirallas Cleverley
Barkley
Kone Lukaku
My favourite
"Joe Hart, like a drag artist with their make up washed off". Ha Ha.
We shouldn't attempt to go toe to toe with these. Park the bus and get them to HT at 0-0. See what happens after that.
Referee
Anthony Taylor
And the rest…
Man City were once our b*tches, not so much recently but we're still capable of beating them.
If both teams play like they did this weekend, the game should be an absolute cracker!
They're on a roll 2 wins in a row and a romp against Chelsea. I'm hoping we go at them and it will be wide open, pelligrini doesn't strike me as a park the bus kind guy
want us to go for it. Lukaku if he is on it is the key. city are are playing 4-3-3. id like us not to worry about them but go for there weaknesses. their fullbacks are shite. id play 4-1-4-1 back four picks itself. McCarthy barkley,cleverely,mirralas,gerry rom
I'd take a point
We're going to get spanked…
I've changed my lineup after that Chelsea demolition. Their pace on the attack/wings with Aguero, Navas, and Sterling has me wanting to change my formation to have mccarthy the lone DCM (barry doesn't have the pace). I'd instruct Galloway to focus on defense and not worry about attacking as much due to their pace and his inexperience. Also if they have a weakness I think it's their fullbacks so Mirallas and Gerry are in for me and let's just go high tempo counter attack with all those mids/wings/strikers.
I see the linesman who allowed Liverpool's 'offside' goal is running the line for our game against City. As he's obviously a Liverpool fan it doesn't bode well for us.!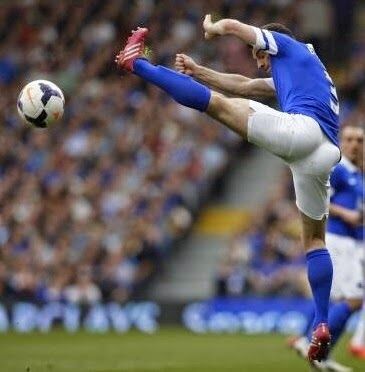 They gave City two good games at Goodison in the last two seasons, so I'm hoping for another good game with a different result for us, although if we draw like last season that will satisfy quite a lot of us.
Only two games in but I would put money on them being the team to beat this season..I think we will give them a tougher game then most would expect..2:2
regardless of man city result i think we can give spurs a real match this year. they don't look special and haven't started great
With the feelgood factor generated by the Southampton victory and the imminent new signings I think we could win a cracker of a game 3-1 provided we remember to put a shift in.
Silva is the key. I hope Barry doesn't get too giddy early and pick up a yellow. You cannot stand off against him.id be delighted if navas plays as he is very one dimensional, him and Sagna are the weak link. Get super kev against them and we could be in business. I'd be happy with a point but can see a 2-1 win. Rom and Kone
Sagna will definitely play, Zaballeta out injured.  Agree that Navas is just about useless, poor man's Aaron Lennon, but against a novice LB like Galloway he may be a good choice.  Have him run at Galloway over and over looking to pick up fouls.  If any of the back 4 pick up an early caution we could be in trouble.
I detect a very different Everton this season…we are gonna win this goddamn League!!
really confident we'll come at them really hard and win convincingly.
This is the start we wanted after last season
….playing well City, been the most impressive team as far as I'm concerned. Feeling a lot better about the Toffees after last week, looking forward to the game.
City have looked very good in their previous games.
It's going to be a very tough game, more so for us I think.
Come on lets smash these plazzy scruffs!