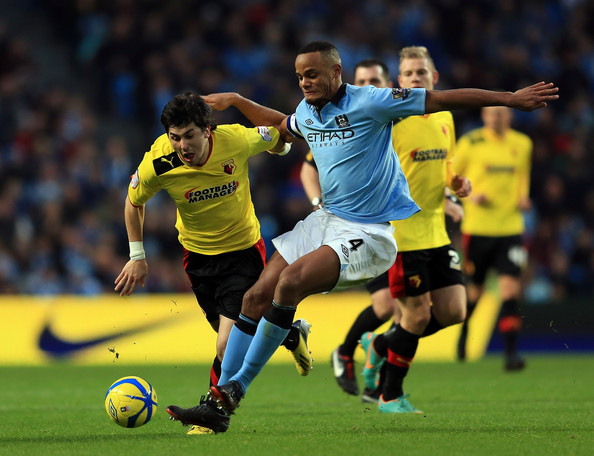 A little bit late this week, but Ive been busy, and the pub was involved…Need I say more! The away fans really don't expect much from their team tomorrow. Apparently Joe will not be tested, and might as well bring a crossword to do ( just reading between the lines).  I am curious about how we approach this game, but if we show up, I think we will be OK.
Now…COME ON CITY !!!!
Team Selection
Gomes; Nyom, Cathcart, Prödl, Holebas; Capoue, Behrami; Jurado, Ighalo, Anya; Deeney
My favourite
Put it this way , on my fantasy team I subbed out all my Watford players to be replaced by City players
Referee
Mark Clattenburg
And the rest…
Man City 4-1 Watford….Thankfully the Watford faithful are too busy singing Man United songs to really care about the result that much
Goodness knows why but I really think this will be our first win of the season
4-0 defeat
I think we'll score. Honestly, I do
I think Leyun and Anya will start on the wing…Nyom will show his quality but we will eventually lose 2-0.
Do you know what, something in my water is sensing a shock. I've got a ridiculous feeling Anya will score!
90 mins defending and a 3-0 defeat. They're in superb form.
Couldn't have a tougher game. I think we'll up our game and give our best performance yet. 1-0 City.
Must win. End of
We need to play a DM in this game to stick to Silva like glue. Capoue as DM, Behrami and Abdi in CM. Jurado Left, Diamanti Right. Deeney up top
They are on fire, confident, free scoring and at home.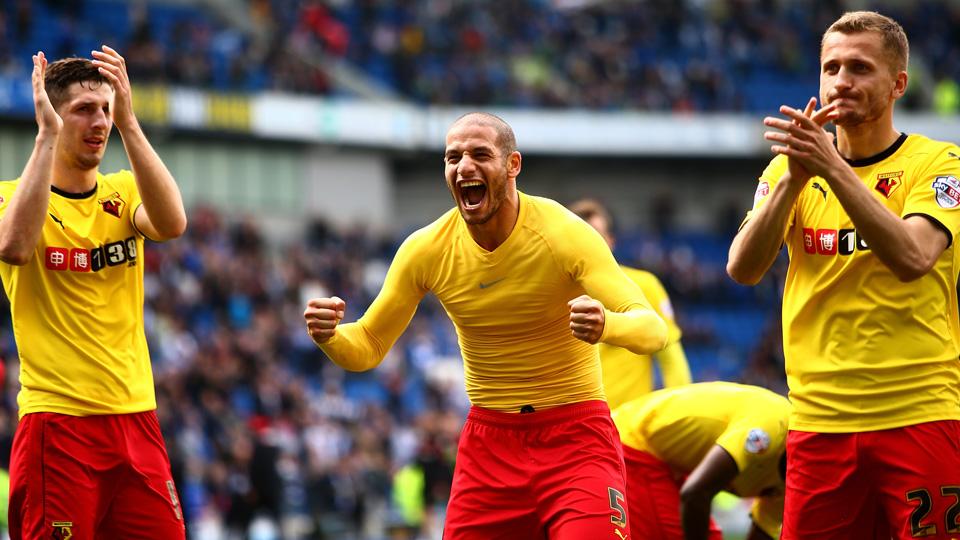 We are lucky to get two shots in a match…Id like to think we can hold out for 0-0 but if Pullis can't then we won't, I give it 10 mins, 20 max before we concede and not changing tactics at 2 or 3 down is going to be frustrating
I'd be happy with another 0-0 to be quite honest.
On the flip side Hull and Burnley got draws at Etihad last season.
I'm looking forward to the Sterling v Nyom battle
We need energy, we should definitely play Forestieri in this one… On his day he runs around like a pissed Geordie with Myxomatosis !
I think we will get done 5-0. We won't muster a decent chance on goal.