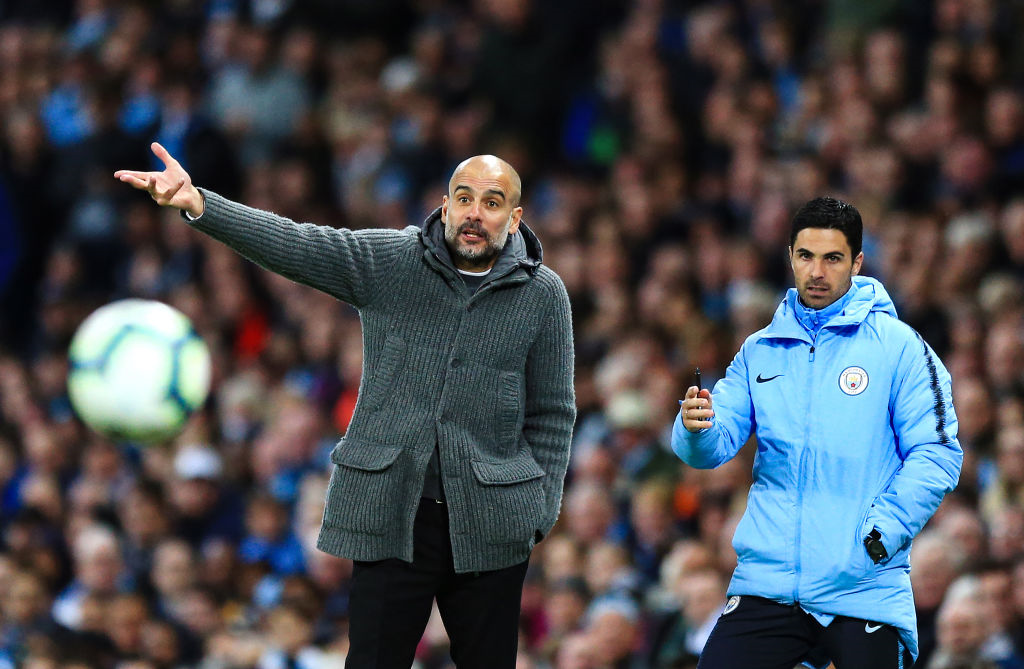 Finally some comments…The gooners have had a good week, and I am grateful for that. However, I want us to win the FA Cup (especially if we have to beat the rags to do it). I couldn't care less about the chumps league, I firmly believe that we will never be allowed to win that particular pot anyway. Time for another masterclass, even if it is in an empty stadium
COME ON CITY!!!
Referee: Jonathan Moss
Assistant Referees: Simon Bennett & Marc Perry
Fourth Official: Paul Tierney
Reserve Assistant: Nick Hopton
VAR: Craig Pawson
AVAR: Gary Beswick
Team Selection
Martinez
Bellerin holding Luiz Tierney Niles
Xhaka Ceballos
Saka Laca Auba
And the rest…
Have a feeling we will win fa cup if we somehow **** house a win vs this lot like Liverpool.
Arteta has already broken our recent non-winning streak against Liverpool, and unfortunately for the "fans" on here who want us to lose…Mikel is breaking our recent losing streak against City and there is nothing they can do about it! …1-0 to The Arsenal.
Arsenal are not even on tv during a pandemic ffs, shocking.
4-1 City.
I can't see any way in which we win this. But then neither could I see any way in which we won last night. Hopefully an omen.
Worst outcome is if this goes to extra time because then we'll probably too knackered to beat Villa on Tuesday.
This straight after that energy-sapping game is not ideal; physically and mentally.
City were beaten by ManU x2, Saints, and Chelsea recently in the exact same fashion we beat Liverpool last night…Though we need a better counter-attacking plan, absolutely horrendous to watch last night. Will probably be better with Auba in there though.
Pep owes us for stopping Liverpool reaching their record points, and for not speaking out against their FFP let off.
Evening match in an empty Wembley should be a spectacle.
Ceballos, Auba and Bellerin will come back in, so we`ll have som fresh legs at least.
Teammates need to not be afraid to find Auba when he runs in behind. We're allergic to it but it's our best chance at scoring…City will win convincingly though.
This'll be a dry bumming…Bring in Mustafi and Kolasinac so they can enjoy it.
We'll need to do anything to stop de bruyne put 2 man on him kick him frustrate him i don't care he is the key for man city every time we play them.
Wanted us to play 3 at the back against these lot last time we faced them to match City's 5 attackers and now we've had a good run playing this system so we should be well prepared… Maybe Arteta had this game in mind when he switched over to 343.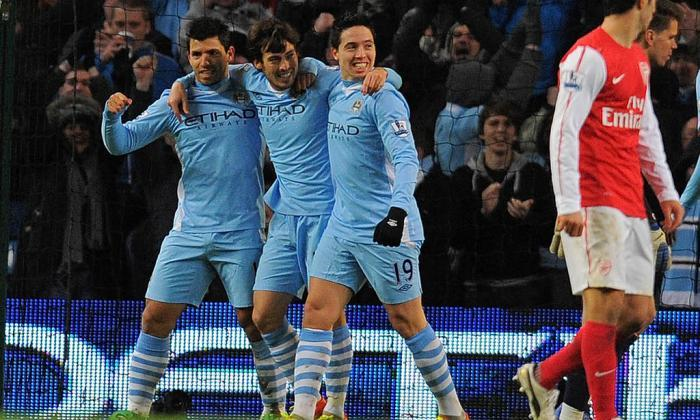 For some reason, KDB and Sterling always score against us Every time we play them.
Only reason this game now matters is the route to EL qualification. Even that is a long shot. Remember Chelsea or United await on the other side…If the game does not look salvageable by half time, throw 5 kids on the pitch and rest the key players for Villa.
I like that we are hopeless about the match. Usually it's a good omen.
Still the toughest assignment in English football. It's going to be another smash and grab. So long as we are no more than a goal down we have hope.
Well there's always a chance. If we can keep it close maybe we can beat them but I have a feeling they will field their strongest team and win by several goals.
KDB masterclass incoming and he'll be inducted into the PL hall of fame after this game.
3-1 City me thinks.
Gutted I won't miss this.
We haven't beaten (or drawn) them since April 2017. Each of the losses was by 2 or more goals…BUT that April game was in the FA cup — a competition they haven't beaten us in since February of 1904! (Though admittedly we've only met 4 times).
City played with Liverpool so all we can hope for is just for the best. But every match is different and City has lost 9 matches this season in the league so we are in with a shout.
Shame we didn't get Chelsea or Utd. They both would have rested lots of main players.
ManU would get 3 pens and all VARs against us though!
Really hope I'm wrong but can see nothing other than an absolute pummelling…City were barely even running v Bournemouth. How we beat Liverpool is beyond me, awful first half, defensively good 2nd but still got very lucky imo.
Keep eleven men on the pitch and we're in with a Chance.
Do not delude yourselves. Not a cats chance in hell. Their B team could give us a sound thrashing. We are 8/1 in a two horse race and that's generous…If we get to the final I will know the Lord is real – which is bad news for me at it means I am destined for the hot place down below.
Just wanna say what a sh@t time to start a football game that late on a Saturday evening. Wtf. Why can't the game start on midday?