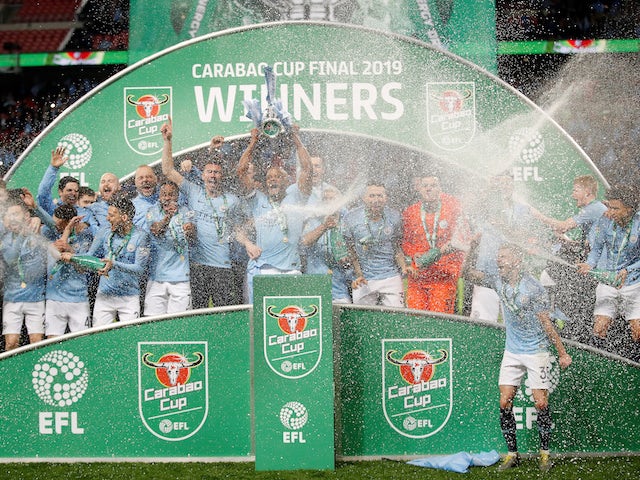 Spuds started the pre match thread for this game on 6h January, and they have gone through a lot since then. Actually, the same as everyone else, but with a new manager thrown in for good measure. They do get distracted in the 32 pages I have just trawled through, so these comments are a little bit disjointed. Nothing new though, they are as horrible as ever, but some are a quite confident. I keep hearing that Pep likes this trophy, so maybe a strong team tomorrow? I'm worried because we all know CL comes first at City.
One final thing (completely unrelated):
Phil Foden's mum, Claire on his love for fishing: "I think it's great for a footballer to unwind from all the stresses. I don't really get it myself but Phil and his dad love it. Once he gets his rod out there's no going back."
COME ON CITY!!!
Referee: Paul Tierney
Assistant Referees: Lee Betts and Constantine Haztidakis
Fourth Official: Peter Bankes
VAR: Andre Marriner
AVAR: Adrian Holmes
Team Selection
Lloris
Aurier – Toby – Sanchez – Rose
Holjberg – Winks – Lo Celso
Bale – Alli – Son
And the rest…
Fully expect the world to be run by lizards and aliens by April…Or Wembley to be the site of a super volcano…Seems a long way off.
We did major juju on them in the CL, ever since then our results against them have been excellent. We can do it.
Mourinho will play extremely physical football vs Pepe's midgets…expecting a lot of yellows.
Tiny dancers?
Not the most glamorous trophy but if we manage to win it by beating Chelsea and Man City then it's a big achievement in my eyes…Desperate for some silverware.
I really want to get excited for this game, but I'm struggling to not be terrified and also expecting the same old recent performances….aaaaaaggghhhhhhh
BRING IT ON.
This will be like a cup final for us, won't it?
We will win this. I'm dead confident.
I'm normally optimistic but we have no chance. Couldn't beat Dinamo or Everton in much less pressurised cup games. Routine City win coming up I suspect.
As long as City make it through to the CL semis, particularly if they get a tough draw, this will become an after thought and that gives us a chance…I am more worried about us failing to show up.
City are fucking wank. No idea why you are all so terrified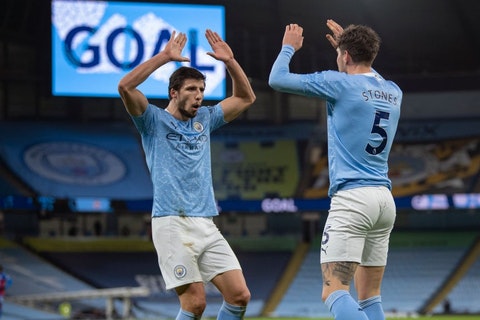 Citeh into European Cup semi final. They'll have both legs 3/4 days either side of League Cup final. They'll probably rest a few so. Doesn't make a huge difference really. If we play the way we've done last few months, their youth team would beat us.
Pep can play his kids and still win.
Another fun fact, not only have we lost our last 3 cup finals, we have failed to score in all of them as well (one of which went to extra time).
We lose to teams with worse players than we have – how will we fare against better players with a better manager? I'd say I'm dreading it, but I'm not. This is the first game in my entire life I don't think we can win.
Citys form has actually dipped a little since KDB returned from injury i think. Hopefully can stay dipping.
Played City last time without kDB and they smashed us 3-0. Doesn't make a blind bit of difference. Foden is the replacement and he's outstanding. We are going to get an absolute pasting.
So, what are the chances of us and City getting booted out of this before Sunday?
I won't be watching anymore spurs games including this one while this owner and chairman is at this club. Even if it doesn't go through I'm done with them.
Is it sad that I didn't want us to win this because Mourinho was in charge but now I do? This might be the last real trophy I ever witness this club winning before we join the super league and I stop watching top flight football altogether.
Without Kane and with Ryan Mason at the helm our chances of beating Man City have improved … unless we both get kicked out of the competition…Is that the general sense?
Ryan Mason to lift a trophy, now that would be a story. He's one of our own !!
Go and get em Ryan. Its a brand new start.
Ryan Mason's Blue and White Army is coming for these oil money bastards on Sunday!
This is a 50/50 game. It means so most more to us than them. They're gonna rest players and be thinking about the CL game against PSG coming up.
Very little chance Dele plays imo. I'd guess he's nowhere near conditioned enough to play an important, difficult game like this. I'd like to be wrong, but in training videos and his last few appearances he's looked really bad physically.
We are going to win, I've watched football long enough to know when a great story is about to happen. Ryan Mason having to retire early then taking over temporary charge at Spurs and winning his first trophy at age 29 is such a story.
My issue and worry is that god awful defence of ours. I have faith we can hurt them and we certainly have the players to do that, but it's the other end I'm worried about. Can just see us scoring the 1st goal, getting all excited but then falling to pieces.
Gonna be such a tough match, but we do seem to have some good form and a slight hold over City in recent seasons.

Just hope this carries on tomorrow!
MANCHESTER CITY, WE'RE COMING FOR YOU