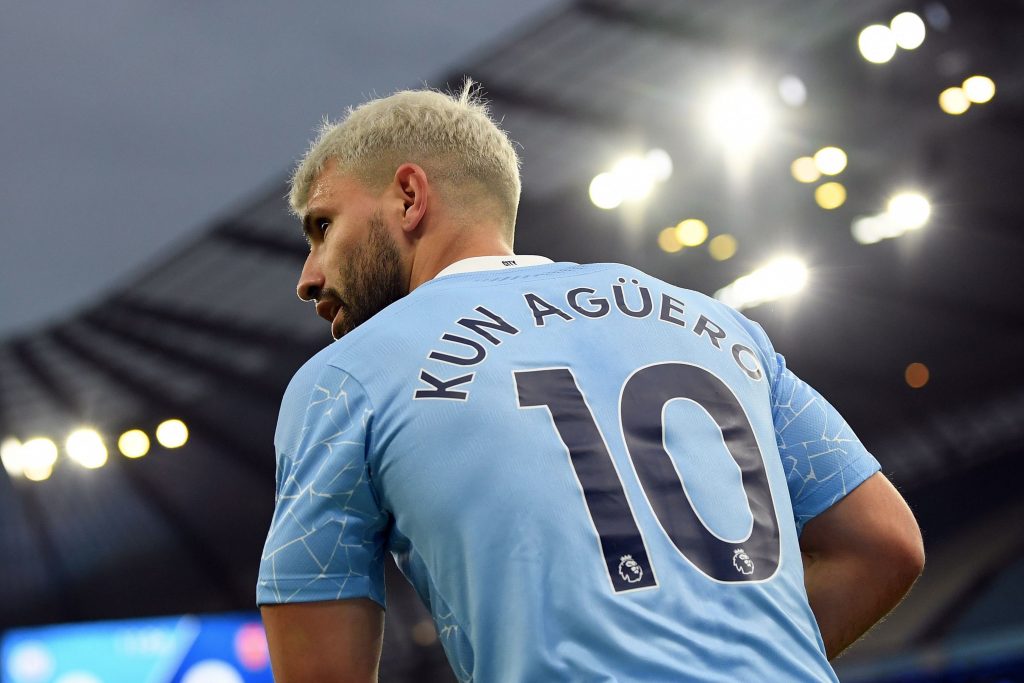 It's been a funny week, I have been dreaming about Sergio and meat pies. No idea what this means. The international break means there are a lot of comments to choose from for this one. The foxes are being their usual obnoxious selves and the FA are doing their best to help by putting a rag in charge. Its definitely business as usual.
COME ON CITY!!!
Referee: Anthony Taylor
Assistants: Gary Beswick, Adam Nunn
Fourth official: Craig Pawson
VAR: Peter Bankes
Assistant VAR: Timothy Wood
Team Selection
Schmeichel Fofana Evans Soyuncu Ricardo Ndidi Tielemans Castagne Maddison Iheanacho Vardy
And the rest…
Yes I know its way early for this, but the odds. Top odds have LC as 6/1 for a win. I'd be driving myself to the bookies if I were a gambling man. It is after all, overdue for Vardy to put on his scoring boots again and they will be worn out by all the Champions League stuff going on.
They can field eleven who have hardly played over the previous four weeks and still have a world class side.
League decider?? Even if we win this we'll be 12 points behind them. The aim is finishing top 4. No one is catching Man City.
I don't think Manchester City get worn out.
Having 25 £50m+ players helps a lot, I guess…Not to mention having a Xmas break by getting a game cancelled through a so called mass Covid outbreak, which actually turned out to be about 2 of their players having it.
The West Ham game decides if we come top 4 or not. This game is a free hit. Confidence will be good after the pasting we handed them earlier in the season.
Helps when your bench is full of £60m players.
This is one of those free hits. Just go at them and see how it goes. Like many have said West ham is vital, we beat them and I think the race for the top four becomes a race for fourth between then Chelski and Spurs.
I'd stick with 3-4-1-2 system with madders in for Perez (if fit) and have a go at them. Our bench should be a lot stronger by then too.
Brendan definitely needs to put their post match interviews after our game on repeat to get the lads fired up. I don't hate them as much as Liverpool and Man U but they are pretty horrible and Pep is a proper bell end.
Considering how we embarrassed them in September, they will look to seek revenge and go into relentless mode. We need to watch out and probably play anti football again. I'd stick to the 3-5-2 formation that we played against the Blades – good balance of being pragmatic in defence and attack going forward as we seem to have found our rhythm up front.
Man City being favourites for this is understandable, but 6/1 seems a bit excessive given that we're at home and beat them quite comfortably earlier in the season. They've already lost to Man U recently so they're not invincible, and if any other PL side is going to have half a chance, its probably us…Would absolutely love us to do the league double over them – and we're definitely capable – but ultimately this is very much a free-hit game. We've already taken more points against Man City than the vast majority of sides this season, so taking anything from this one will be a bonus, especially as Chelsea and Everton still have this fixture to come (albeit, the league will probably be wrapped up by then…)
Pep is a proper bellend. Did anyone at the footage of him goading Brendan Rodgers after they beat us once. Really disrespectful…And when we beat them he started moaning that we don't play football…Hope we beat them again.
Its everything about him. He's disrespectful to the media in every interview and just acts like a complete nob all the time. Every single interview I watch of him, I just cringe. Never has anything good to say about any other team or manager apart from his beloved Bielsa. He is incredibly arrogant and is up there Jose as the most unlikeable managers in football.
Keep things factual folk, this is definitely not a title deciding game as Citeh, sorry State owned Manchester City of 1894, are in an unstoppable position. I'm sorry if anyone was misled by my original title and got their hopes up, that was cruel of me. So we will all get to wonder at and glory in back to back league titles for £1bn+ teams. I'd still be tempted by 6/1 odds though as one of the many fodder and feeder teams in the league.
Iheanacho hattrick
Man City are the only team in the division that I wouldn't back us to beat at moment, a draw would be nice.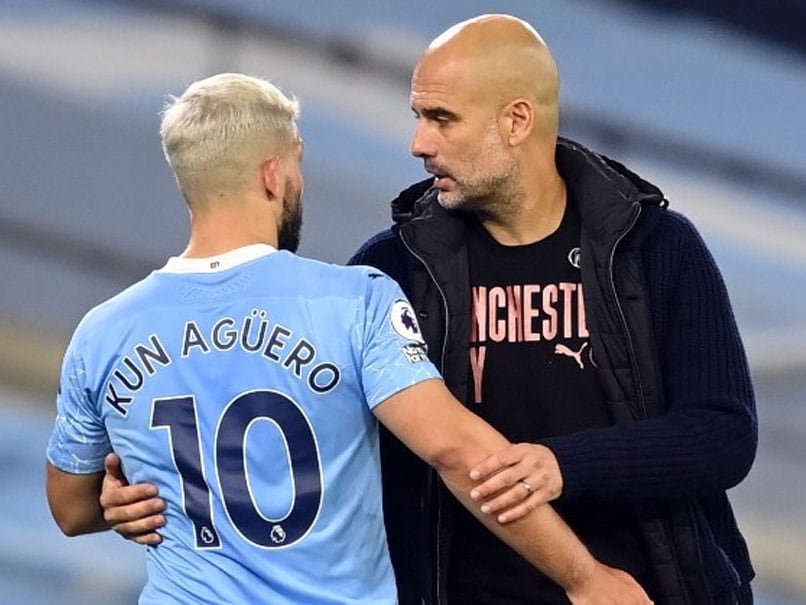 This is NOT a free hit…Three vital points are at stake, and while we will go into the game as underdogs, let's not forget that we have beaten Man City already this season, that they recently lost to a team we just convincingly knocked out of the FA Cup and, perhaps most significantly of all, their biggest game of the season (v Dortmund in the Champions League) takes place three days after this one.
I wouldn't take too much comfort from the fact they play Dortmund three days later. I looked at their bench at Everton and there's no question that Man C's second XI would be in the top 4/6.
No reason why we can't beat these…Our tails are up and we shouldn't be afraid of anyone.
I doubt the light blue boys will fear us, but I imagine they will respect us and not particularly fancy the game. They will want revenge for our early season victory. That may play into our hands…
and Peps a cvnt so you know.
Just been reading through this and loads are using the term "free hit", such a loser mentality…
We're third in the table and at home, there is no such thing as a "free hit" for us. People going on like we're Chelmsford who have drawn Man City in the FA Cup.
Just been reading their forum and there seems to be a lot of moaning about possible of their players suffering injuries from international duty.. Hang on, 80% of our first team are on international duty. There's only Vardy, Perez and Albrighton who aren't and the other first teamers are injured!
The difference between their internationals and our internationals is that most of theirs are starters !
They love a moan on blue moon, always the victims. Most of the posters are convinced that there is a conspiracy against them from the FA.
Foden! ! Commentators love him. So over-rated.
I think what it is with foden is some (a lot) of people go on like he's the world class finished article and he isn't even close. He may go on to reach them heights, he certainly has the potential, but he's nowhere near there yet, the more he's hyped at this stage in his career the less likely he is to become as good as some people seem to think he already is.
I think he's probably a nob head but he's a terrific young talent in fairness.
Foden is class, Messi vibes already.
Totally unrelated (possibly) but I'd happily lose the 3 pts if we can turn them over in the FA Cup final.
Maddison back for this one could be huge. Think we'll get a result and we'll be in fine fettle.
Would love to do the double over this club to annoy their arrogant fans – who hated United for their global brand that attracts plastic fans now look at them.. oh the irony!!
Aguero is apparently arriving early for this and Brendan is taking him on a tour around Seagrave.
Pep will have an eye on the champions league midweek game…let's get stuck in. I think we'll pull this off .
Tbf, Man City are so far ahead, Pep could rest a few for this match with the CL in mind.
The international break has definitely provided us with a slight advantage…Potentially 9 of their outfield first team playing midweek including loads tonight. Whilst only Evans from our 11 played tonight with Soyuncu being the only other starter playing midweek.
We'll have these lot. They are dog sh*t.
We've had three PL away wins this season with a three goal margin (West Bromwich Albion, Leeds United and Manchester City). Leeds got revenge in the reverse fixture, so let's hope Manchester City don't follow suit. Southampton last season was another example of us losing at home after winning the away game by a big margin. Imo, the omens aren't very good.
Excited for this.
Hope the boys show them what they're made of but still think it's going to be a Citeh win