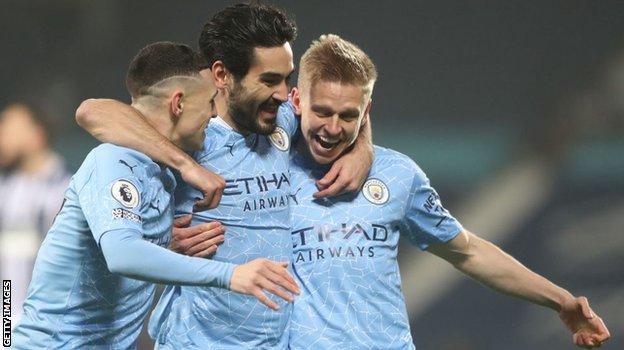 A Sunday afternoon in North London, what fun. I know its one game at a time and it seems to be working, but I do get the feeling that Pep is engineering his team for Wednesday night. As usual (these days) there is not a lot of confidence from the gunners. There are one or two interesting comments though
COME ON CITY!!!
Referee: Jonathan Moss
Assistants: Marc Perry, Dan Robathan
Fourth official: Andy Madley
VAR: Peter Bankes
Assistant VAR: Timothy Wood
Team Selection
Leno
Holding Mari Gabriel
Nelson Elneny Xhaka Tierney
Pepe
Lacazette Martinelli
And the rest…
Best option is that we all agree to pretend this match just isn't happening.
I love these games. These are the games I use to measure our improvements. Man City are playing some interplanetary football at the moment though and i can't see anything but a win for them. They don't concede and they score lots. One thing I do admire about us though is that we have started to find a more balanced team. I just love the link up play between Smith Rowe, Ødegaard, Saka, Ceballos and even Bellerin. We could score just based on these players beginning to really gel on the pitch. My head wants a draw but my heart says it's gonna be a 3-1 loss.
Don't think it'll be the battering people are expecting but we'll probably lose.
Of course we'll get slapped by City…Plus That lump of lard Jon Moss refereeing the game makesthis game a write off.
Usually the score ends 3-0 or 3-1 but I feel a bit optimistic here and I think the players and Mikel will want to show we are no pushovers so I will go for a 2-2 draw.
I'll really stick my neck out and say I think City will win . Anything above an embarrassing scoreline for us is a bonus I'd say with the form of both sides.
I don't think they'll batter us. Our defense is better than people give credit. I think they'll edge it 1-0.
Pep and de bruyne back plus John moss is referee what possibly go wrong? Even 1 point here would be considered as win they in 17 win run conceded only 6 its ridiculous. Specially we will be likely without Thomas so Rodri Gundogan will have field day again. No Luiz here please he'll probably get himself sent off with all these city runners.
Their speed of attack, nifty footwork and intricate moves in the box are begging for a penalty, so our rash players need to be rested. Fortunately Sokratis and Mustafi are no longer here, but we still have Luiz and Xhaka.
I take a 0-4 loss now if it was offered to me!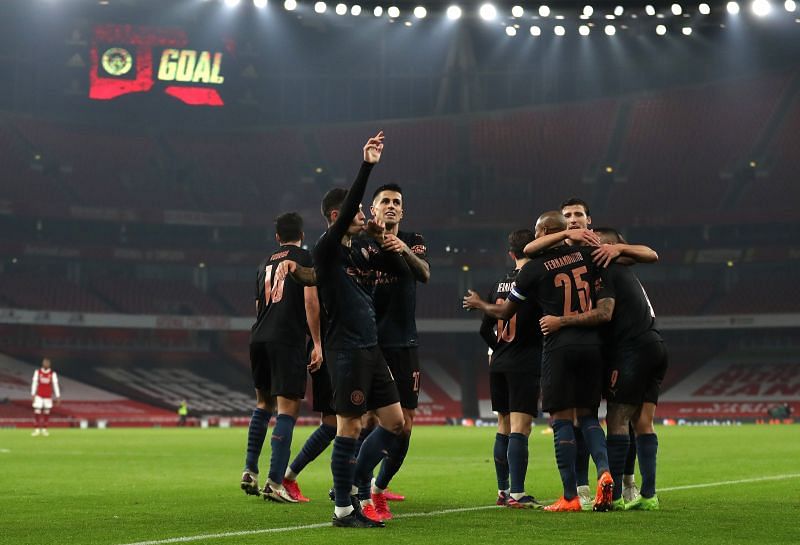 Our next fixtures; leicester, Sp**s, burnley, west ham & liverpool…This could well be 6 straight PL losses.
I expect a City win but I'm hoping somehow we can pull out a draw.
We're gonna get crushed and destroyed.
I get Arteta loves and respects Pep, and the feeling obviously mutual but as an Arsenal supporter the only manager I can tolerate Arteta fanboying over is Wenger…Feels like Pep is giving him a pat on the head with comments like this. I don't like it.
I had a faint bit of hope that we might deliver, just because it's the opposite of what we're expecting.Then I looked at their form and was met by a sea of green stretching back to November.
How the hell is it nearly March and we're only on 34 points? Embarrassing.
De Bruyne and Kompany massively overrated players. Even Aguero, a level or two below Henry…Sky have this weird love with Kompany, 4 league wins etc, but didn't Vieira have 3? Plus captain of the invincible team, plus various FA Cups etc, up against a peak Utd…Pound for pound, Guardiola you put below Wenger too. Wenger simply a much bigger impact on English football, their honours are comparable but Pep is playing fantasy football…Unbeaten season, plus our style of play, separates the two for me.
Seriously? Overrated? They are appropriately rated for today's football. End of story.
Imagine Guardiola with a team spending 5th or below in any league. And how's Mourinho doing at his first team spending 6th…Neither of them come close to Arsène's quality.
You just have to wonder what Wenger could have delivered if he had the resources that Pep has.
Re Kompany: He's nowhere near the likes of Adams, Campbell, Terry, Ferdinand, etc in the grand scheme of things. He's alright, does the basics well. I don't think he was ever world class, I think PL bias makes people think that way and his whole captain fantastic persona (similarly to someone like Henderson, tho Kompany is of a far higher level than that) really helps his imagine and how people perceive him. Also a good speaker in interviews and stuff so people always think good about him. I'd even have someone like Carvalho ahead of him.
Theres a possibility we might win this. Not logical reason just a gut feel.
You should go see a doctor about that.
I agree, we can win it. We have a history of ending City's winning streaks, don't we? Or am I remembering that statistic from a dream? (very likely).