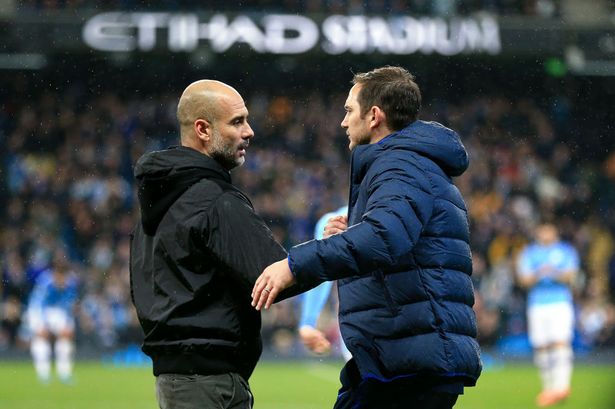 First of all, Happy New Year one and all, I hope 2021 is better for all of us. The comments from the chavs are a little bit all over the place. Given the events of the last week that is completely understandable. Who knows what to expect from this game, maybe a Pep master class? I already regret having a dry January
COME ON CITY!!!
Referee: Anthony Taylor
Assistants: Gary Beswick, Adam Nunn
Fourth official: Peter Bankes
VAR: Mike Dean
Assistant VAR: Darren Cann
Team Selection
Mendy
James T.Silva Zouma Chiwell
Kante Mount
CHO Havertz Pulisic
Abraham
And the rest…
Not going to happen is it? At least we get a good rest.
Hopefully not, we need some time to hopefully come up with a new game plan.
No excuse for it to not be played other than favoritism. After their match at Villa was postpone Newcastle played their next match with a much depleted squad…If City have to do that so be it, plenty of time to plan ahead to be able to bring at least 16 players. They have a deep squad and the Arsenal kids did fine against us…We would get no help nor sympathy. Do not see why they should.
Again forgive me but are you saying City, with their huge squad, cannot put forward the minimum needed 14 players for this game to go ahead. Come on…. that takes the piss…With the time they have to clean up the training ground and get at least that many players for the game either play or forfeit the game.
Let it go ahead with reserves once staff are safe.
Agreed. I could understand their game against Everton being called off. They didn't have time to determine which staff members were infected so that would have veen risky. But City ought to have that determined well before the weekend, and I would be surprised if they cannot put together a match day squad. That being said you know the league will go easy on them.
I hope it doesn't get postponed but if it does we get to rest some players and Frank gets time to work with them at the training ground which would hopefully be a good thing.
I'm assuming the City game won't be going ahead now seeing as they have crafted themselves a little winter break so that Kyle Walker can host Covid Sex Parties?
The match has been approved. Feel like we needed this one off, t's going to be horrible for the confidence if we drop points again.
This is a must win game. No excuses, in the past we used to show up in the big games and a win against a top team is long overdue.
This game could get very messy, and sadly Frank may well have his last game in charge, remember this is Chelsea and anything is possible.
Could well be, but riddle me this…Why is it you can go through how many different managers, Frank, Sarri, Conte, Jose, probably others too, and each of them, different styles, personalities and systems, have had horrible runs in November and December?…Cultural problem at the club with the players imo.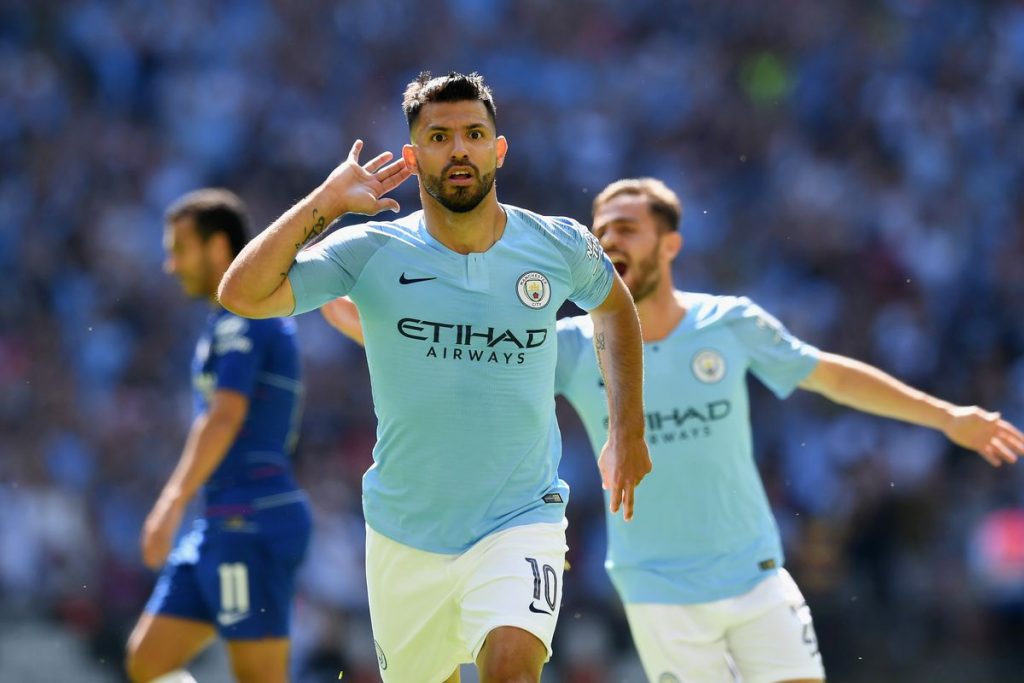 Can't see Lamps getting sacked if we lose to City. Sure, this is Chelsea and we all know our track record, but I do believe he will be backed and given time and rightly so…Look at United FFS. How many times has it been rumoured that OGS was on the verge of the boot and they have had some dreadful times under him and already out of CL, but United have stuck by him and they're now Liverpool's closest challengers. Hopefully our days of sacking managers after a few iffy results are a thing of the past and we can look to build some stability rather than get a hard-on over the latest foreign coach whose name is in the frame.
Just, please, I beg you, Frank, use Werner correctly. Sometimes I wonder if Frank confused Werner with Mueller thinking he got a player who can play any forward position. Werner is still getting used to a new country and a new league but I'm confident he will produce if used correctly. Just use him correctly!
Might scrape a point if everyone shows up …and Frank shows some balls with his subs.
To be honest I'm not comfortable with the game going ahead, City had a massive outbreak so there could still be some infected players facing us. It's too much of a risk, even though we have a better chance to win, I still don't want to see our players getting covid.
Game shouldn't be on, but hey this the premier League, it's above all rules and regulations, the premier league and Sky would like to make people think it's the most important thing in the world!! Pandemic what Pandemic!!
Seems abit harsh on us that we play 3 games in 8 days while City get a nice extended break.
Why did you think they got that break? I think it was two players (who city could easily play without) and a member of the coaching squad got positive test results and I bet they were faked. They wanted and got a break before playing us and now they've got the green light to play against us with fresh legs and a maximum strength squad. The exact reason Everton put in a request for evidence to the FA.
I think go for it, play them, and if we get hammered, at least we kick started cities season as potential OGS partypoopers.
You consider Utd as serious title contenders? With Ole at the wheel?
It's another three letters that'll get them there; VAR.
Assume this game does happen, this is the game to park the bus, and release the speed of Pullisic and Werner into the space, right? City hasn't been good at all this season, but still favourite based on form and the quality of the personnel.
Let's be honest, City having players out (depending on which players they are of course) just means if we beat them there is a legitimate excuse for them and media. We can't win either way.
We'll win the 3 points and that's all that matters.
Not to sound dramatic but this could be a key game for franks future. Get it right and put the pieces back together and move on. Get hammered and the bad run continues could start to get a bit Hairy for frank.
I hope Aguero won't turn up yet, he just came back from a longer injury.
We aren't in great form, but there is surely no better time to play City than at home with 5 of their players ruled out! …If we lose then Frank should be very worried, it's getting a bit depressing seeing us struggle so it would be nice to get a confidence boost by winning 3 points against a top 4 rival.
People saying no better time to play city seem to forget Arsenal LoL …I think it's more dangerous playing a city team who think they are against the odds we would have a better chance against a full strength city.
Who is to say the players missing are key players anyway? …Walker is sure, but Aguero is no downgrade to Garbriel and as for the other 3 for all we know it could be players they would not start anyway, like Torres, Maherz and Zinlenko.
Fail to win this and we are really starting to get cut adrift