Belated Happy Pep Day to my fellow blues. I am hopeful that yesterday's news and the performance of some of the players during the week will give us a positive lift tomorrow. It will be interesting to see how the spuds approach this game, given their managers history in big games. As usual during an international break, there are a lot of comments from the home fans. I have tried to keep it all short and sweet.
COME ON CITY!!!
Referee: Mike Dean
Assistants: Darren Cann, Dan Robathan
Fourth official: Andy Madley
VAR: Kevin Friend
Assistant VAR: Adrian Holmes
Team Selection
Hugo
Doherty Toby Dier Reg
Sissoko PEH Tanguy
Bale Kane Son
And the rest…
Must win over these pumped up oil freak cunts.
Fancy us to get a win here. The way they attack at pace will leave gaps for us to exploit on the counter. Of all the other top 6 clubs, I think the way Pep plays suits our current style best.
This international break is killing me already. Why would anyone want that shit rather than more games like this one?
I'm very confident about this one. We are due a top drawer performance having barely got out of third gear recently. Expect fireworks. I'm that confident I am having to resist the overwhelming urge to place a weighty bet on us to win 3-1, thereby jinxing us.
If we win this we win the game.
I bloody well hope so, but who knows with all that dirty oil money.
I can not stand the mancs. Them little midgeds run around.
City don't seem the same this year. Teams are able to get at them. The counter attacking at pace has disappeared from what I've seen so far. It'll still be a tough game, they have players who can switch it on and win a game on their own. But so do we, and we have proper depth for once.
3-1 sounds reasonable to me.
Let's have Bale and Sonny making runs at Walker.
In all seriousness though, next 4 league matches are City, Chelsea, Woolwich and Palace…So first 3 should be easy wins, but then I'm expecting a 9 – 1 loss to Palace. Sissoko with a bicycle kick from the halfway line in the first 30 seconds, followed by him scoring 9 own goals…Hate to say it but seems pretty inevitable.
I expect to beat city.
Their midfield play can be breathtaking. Our midfield has been pretty non existent for the last few games. I'm terrified…3-0 to spurs. All long balls lumped up by Dier to Kane. (Walker red card just for lolz).
Dreading this.
if you took kdb out of city i think they would struggle for top 4. if our midfield turn up then i think we will win this easy. hojbjerg biggest test of the season imo, dont get much harder being cdm against a team with kdb in it. COYS.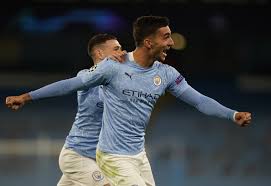 If you took KDB out of City they would be at worst the 2nd most talented team in the league…A MF of Rodri-Foden-Bernardo Silva is better than probably every team other than maybe Liverpool, plus they still have Gungdogan, Fernandiho and Mahrez who could also fill in there as well.
I wouldn´t expect Bale to start.
I could see Lamela starting over Lucas, but agree that we will likely see a team like that…I like the idea of bringing Bale on as an impact sub and not sure he's fit enough yet to track back against a side like City.
In my opinion Bale shouldn't start this match – not popular, I know. Against City, players need to work really hard without the ball, wingers need to track back and, more than anything else, we need pace when counter attacking. Considering Bale's current form, I don't think he offers much in any of those areas – including pace.
Off all the teams not from London I think I enjoy beating petrol city more than any other club.
Got to disagree!! Dippers every fucking time…Self entitled cunts!
Anyone else hear about Walker giving Dier a knock in the warm up yesterday? …Tell you what, if he was doing that to put Dier out of the game on Saturday he should be banned for the season IMO…Interesting a key City player has a significant enough injury to miss 2 games but be fit immediately after and his team mate is kicking his oponent up in the air before the game.
If Sterling ends up starting against us on the weekend then he should be banned from playing for England…He managed to dodge the last International break too. Only to start in City's first game back three days after the Denmark game.
C'mon please beat these bastards and we can put an 8 point gap between us and them already; not to mention going top.
This is going to be a boring , anti football game by Jose and we are going to win it 1-0, there will be lots of people moaning , but it's games like this that win you the title , trust the process!
Never goes smoothly with Mike Fucking Dean as the ringmaster.
Hope we sneak a disgusting 1-0 win whilst having 10% possession..Start Hart for a laugh and watch him have a stormer, Mourinho to send Pep packing and out of the Prem.
Gearing myself up for the news that Kane, Dier, Bale, Reguilon, Son and Lo Celso have all tested positive for Covid.
We will shithouse a win.
It's a shame that such a decent game is spoilt by ridiculous international comp…Half of the teams will be knackered by flights, games, boredom.
There goes the 'Pep on his way out of City' theory…
Weird except he thinks they will get Messi and have 2 years…Will be interesting what De Bruyne does because he is their big fish and may see it as a slap in the face…Spendiola is a pathetic tosser who has been shown up in my opinion. No CL victory to his name and now being kept because he will help attract Messi and because there are no stand out managers out there at present…Really hope we turn them over on Saturday but we will need to be very good in every department.
Guardiola has signed a new 2 year deal just before he loses 5 – 1 on Saturday !
I'm feeling more confident now. Mark Lawrenson has gone for a 1-2 City win.
As long as we dont concede in the 1st 20 mins i think we will have a great chance, man city need this more than us tho.
Our hardest game and biggest test to date…They have some certainty now re: Guardiola and are still a team with bags of talent…I think it will be a cagey affair.
Son always terrorises this lot. With him pulling the strings and a incredibly in form Harry giving their defence a torrid time, plus a potential of Bale starting to gain his fitness, I see no reason why we can't beat these shit cunts. It's our defence I still worry about. Aguero isn't the player he was thankfully and has started to decline and Sterling almost certainly unfit (injured) so we got a great chance here.
Think we will do them and Pep will regret signing that new contract.