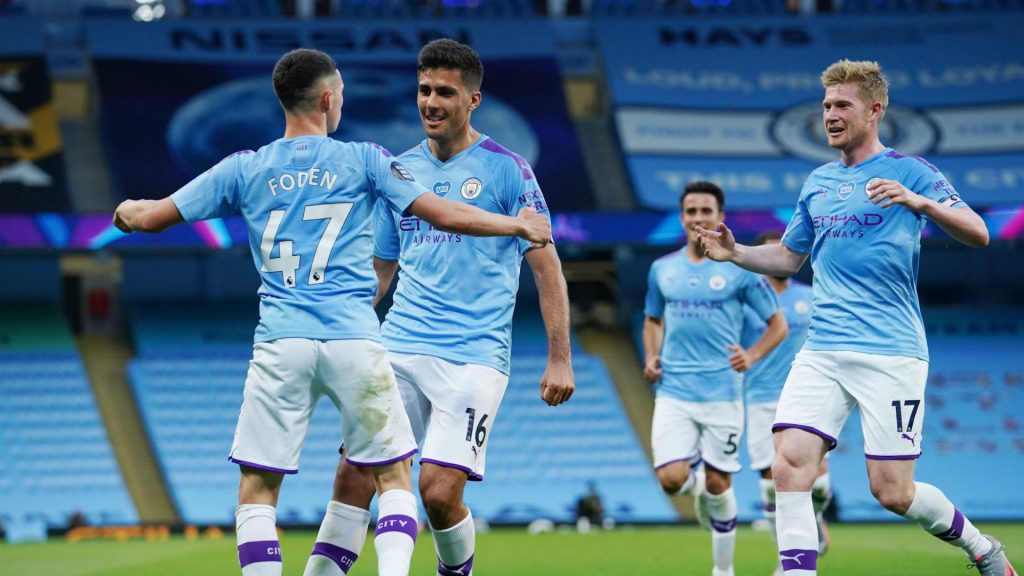 I must admit, I have seen much worse comments from the murderers previously. It does not sound like they are too confident, which is brilliant. I have been waiting two years for this lot to have injuries and us to have a cohesive squad. Of course Pep could overthink this, and we could be in for a long afternoon. But at home, with no fans and what looks like a (settling) defence we might be OK. Let's not mention VAR
COME ON CITY!!!
Referee: Craig Pawson
Assistants: Lee Betts, Richard West.
Fourth official: Andre Marriner.
VAR: Paul Tierney.
Assistant VAR: Stephen Child.

Pawson has ref'd 20 Liverpool League matches: 14W, 4D, 2L.

The 2 losses:
West Ham away Sept.2014 3-1
Man Utd away March 2018 2-1

His record for City, 15 matches: 10W, 3D, 2L

The losses:
Liverpool away Dec. 2016 1-0
Wolves Home Oct 2019 0-2
(These stats are from RAWK, I haven't checked them)
Team Selection
Alisson

Gomez Matip Robertson

Trent Hendo Gini  Tsimikas

Salah  Jota Mane
And the rest…
Going to be the REAL test of Klopp's wits approaching this game with our CBs in dispose. Can Phillips handle the speedy attacks of City? An intriguing game to say the least! I settle for 1 point here. But then again I said that for the Atalanta game too!
First really REAL game of the season. I know they are all tough, and I know that we faced teams in form, but this is the mustard. Let's go twat the oil-slick twats to the despair of their fraud manager. C'mon redmen!
Not sure what to expect from us defensively. We haven't gotten a positive result at their place in the league since 2016, so it's been a while…I'd take a point but they can be beat obviously…
Hopefully Matip is ready to start and the signs are that he will. Thiago would be a major boost for us and help us control the game.
Every other game in the league I'm disappointed if we come away from it with a draw but this is the only game that if we do get a draw it's a brilliant result. Hopefully Aguero doesn't make a miraculous recovery as he can always be the difference maker in these tight contests, without him in their side I think we can absolutely get a result from this game.
Our confidence must be sky high – we will score goals and they know it. A win would be beyond massive, it would break them – and Everton.
Probably the toughest league fixture of the season for us. I never* go into this one expecting a win, but I know that any result is possible so remain optimistic. Either way, this match won't decide our season…Really just hoping for a good entertaining game of football with no more feckin' injuries.
I'd settle for a point, but a win would be huge.
A point would be fantastic. We have lost 4, drawn 1 and won 1 I believe in the 5 games we have played there since Guardiola arrived, including 2 really big losses of 4-0 and 5-0. It is without doubt the toughest game we will face anywhere in Europe this season…Hopefully Matip and Thiago are back and both can start. The rest of the team would be as expected including Firmino starting.
Matip has to start, surely. Expecting Thiago on the bench.
Jota hat-trick.
Fortunately Ciity aren't creating the chances they did in previous seasons. They've only scored once in each of their last four league games. Reckon they play Torres upfront as Jesus isn't fully fit yet…As previously said, a draw is a great result.
We will be going into this with confidence and I think they will be too. If no Aguero I'd fancy a win.
Would be a mistake in my opinion if Kloppo didn't start Diogo Jota for this. Not on the form he's on currently and the confidence he's got at the moment.
It will be interesting to see how Klopp plays this. It's already brilliant that Pep can't be certain of who/what he will be facing on Sunday – the usual front 3, the alternate front 3 or perhaps the new Fab 4…Jota is in top form … steaming hot in fact. He may still sit on the bench. But if he starts, he will for certain give City/Pep something to seriously think about. His deceptive pace, pressing and finishing may just scare the shit of them.
The Reds don't have a great record at City in the league of late – I think it's only been one win (1-4 in Klopp's first game there) with 7 City wins (winning the last 3) in the past 10 years? So I'll take a point with that in mind, anything more will be a bonus!
Most confident I've been going into a City game at thier ground. I'd be more than happy to start the same team again, but I expect Thiago and Matip to come in for Jones and Williams. Jota is first name on the teamsheet for me, in the form of his life and his direct running will cause chaos for the City defence. Similar tactics used against Atlanta, on the front foot and destroy them with pace and power.
They will be terrified by Jota. Their defence hasn't a scooby as it is, and he's a relatively unknown entity for them – similar to how Salah was for much of the league in his first season. I'd start him and think he scores if he does.
Beat these coonts and we can start to pull away!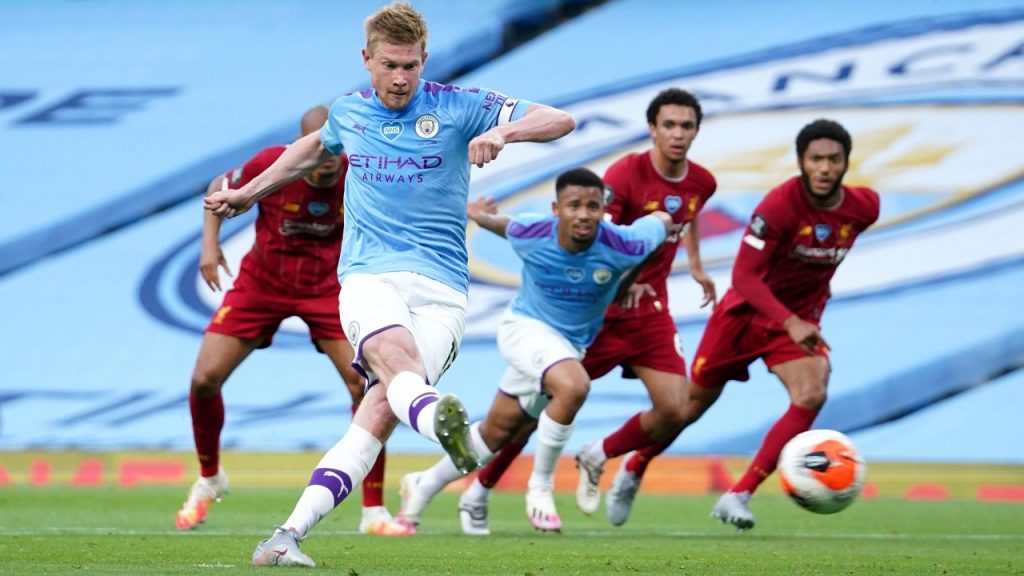 We'll be fucked by the referee is my prediction.
I'd like to see a traditional European away-style performance, sort of 4-5-1 solid, really hard to play through us, then picking them off on the break as the game wears on.
No Thiago in training. I really hope he hasn't had a set back and there goes any chance of seeing him before the international break.
I absolutely love playing these and I also absolutely hate playing these. With the recent history between us and them, and as it has been the two of us competing at the top recently it is usually the first fixtures I look for when the date are released.
I'm going for 1-2 to us from 0-2 leading position. We can sneak the first goal to open up the game more, add another, but they may have a goal in them.
Far too much confidence in here for my liking so here's a bit of bed wetting to bring it down…Our midfield is going to be a problem as Gini is the only press resistant midfielder we have available. Hendo, Gini and Milner (?) is technically a big step down from Fabinho, Gini and Thiago. I'm hoping we don't try to retain possession in the middle too much as I can see us giving the ball away in bad areas and being opened up…On the positive side though we hopefully won't need much quality possession to create a good number of chances.
We haven't been comfortable against them at their place since 2015. I don't expect it to be this time either, especially without Van Dijk.
Going for a 2-1 win in this one
Klopp picks the 11 he thinks is going to win the game. I think there is an argument, that Jota coming on for the last 30 against a tired defence in the form and confidence he has is a massive bonus to us. If the game is at a stalemate (and there is a good chance this is going to be) then you want an impact sub that a leggy opposition are going to be terrified of. Start Jota, you lose the option of having an impact sub – you have no real game changer on the bench.
Thiago omitted from Spain squad.
We've been the better team so far this season, that is clear. ManC has found a bit of defensive solidity the last couple of weeks though at the expense of getting shots. Can they do that against us is the question? We certainly do have spells in games where we can huff and puff without actually getting shots off. I think ManC will create a couple of chances against us so it's just a question of can we create against them? We should be able to and at minimum think we should at least share the points if not outright win.
We must not lose this game on Sunday! If we do and they win their game in hand they'll be a point ahead of us!
The way this season is shaping up, I wouldn't call this a must not lose game. Still very early in the season and I reckon City will drop a bunch of points. Would be surprised if ourselves or City get close to 90 points this season…Saying that though, I would take a draw and maintain our lead ahead of them.
Have a feeling we're gonna hammer them… Jota is definitely scoring
Toughest fixture in theory of 38 they play. Let's be positive and sensible whatever happens.
We will twat them, relax lads