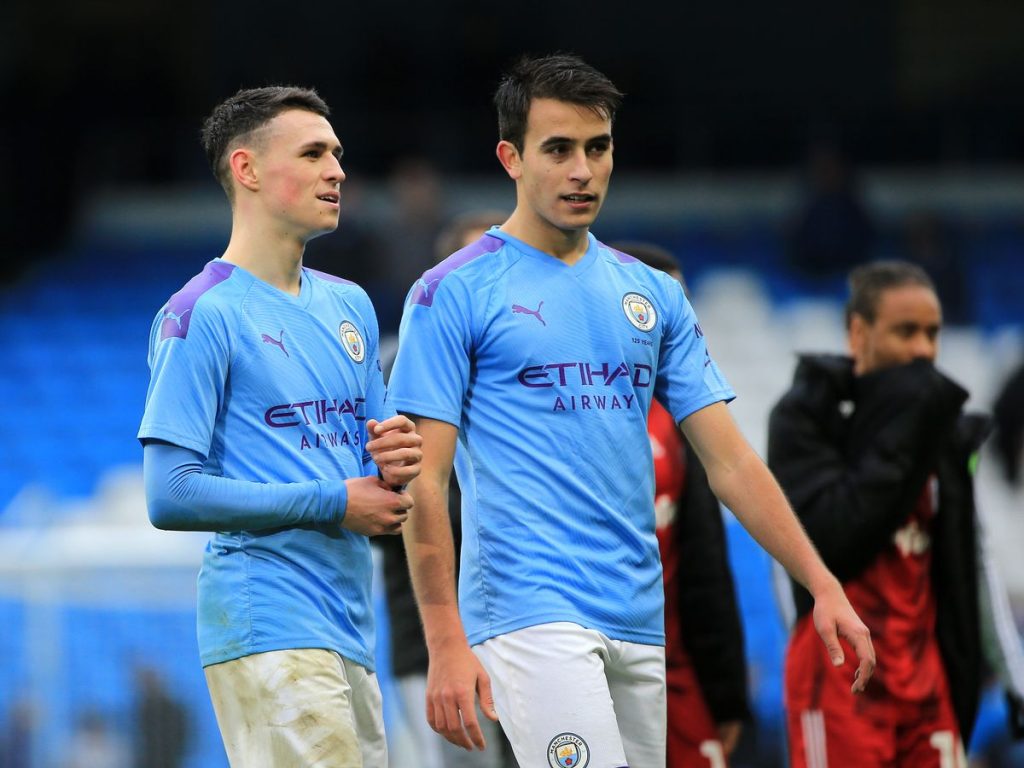 Some fairly decent comments here for this game. I do find it funny that they have reverted to the old line about the cost of their squad, which is pretty typical from a newly promoted team. Either that or they listen to talkshite! I am hopeful that we will be positive after the game on Tuesday, but as always it depends on what team Pep puts out
COME ON CITY!!!
Referee: Michael Oliver
Assistants: Stuart Burt, Simon Bennett
Fourth official: Peter Bankes
VAR: Paul Tierney
Assistant VAR: Andy Halliday
Team Selection
Ramsdale
Baldock, Basham, Egan, Stevens
Norwood, Ampadu
Berge, Didzy, Burke
McBurnie
And the rest…
Going to be a tough game against Manchester this one lads.
I just think the next game against City is a chance for us to try something different where we can stop the rot…City barely have anyone up top, they try to attack from deep and find spaces in the midfield, I think we should have the extra body in there for this specific game never mind the fact we need to stop the rot and it's a free hit so to speak. City can be beaten but I fear we won't if we keep our usual shape, Pep ain't daft but we could Chuck a right curve ball in.
They aren't themselves this season, so far anyway. We have a real chance if we perform like we did against Liverpool…As said though, they have players (De Bruyne, Sterling, Foden to name a few) who can have a nap for 80 minutes and then suddenly punish you with one chance.
We'll smash em. Believe me.
At least with a potential front 3 of Sterling, Mahrez and Torres we shouldn't be losing headers from open play
No strikers fit!
Yep, 3-0 away at Marseille shows just how vulnerable they will be coming to BDTBL on Satdi
A faultless performance at that, a truly fantastic performance from City tonight.
Agree…thought the same….they were frighteningly good making Marseille look like a league 1 side…Lets Hope Wilder and the players didn't see it.
They were sensational last night, none of the rust from early season. Bugger.
I keep hearing they've no fit strikers. Go on…I'll bite. What is Sterling classed as then?
One of the best strikers in the Prem.
with all these injuries man city will be down to their last 18 80 million plus players…thought Marseille were awful , gifted the first goal and defended terribly.
Marseille were very poor not closing down not picking up players in actual fact they were unprofessional. United won't be any of that.
As I said yesterday we get "injury hit" City get a few minor irritations, they have quality stamped all over the team irrespective of people's views on them.
I know I'm clutching at straws but they have been playing two matches per week for a while and are playing again next Tuesday, hopefully they might be feeling it.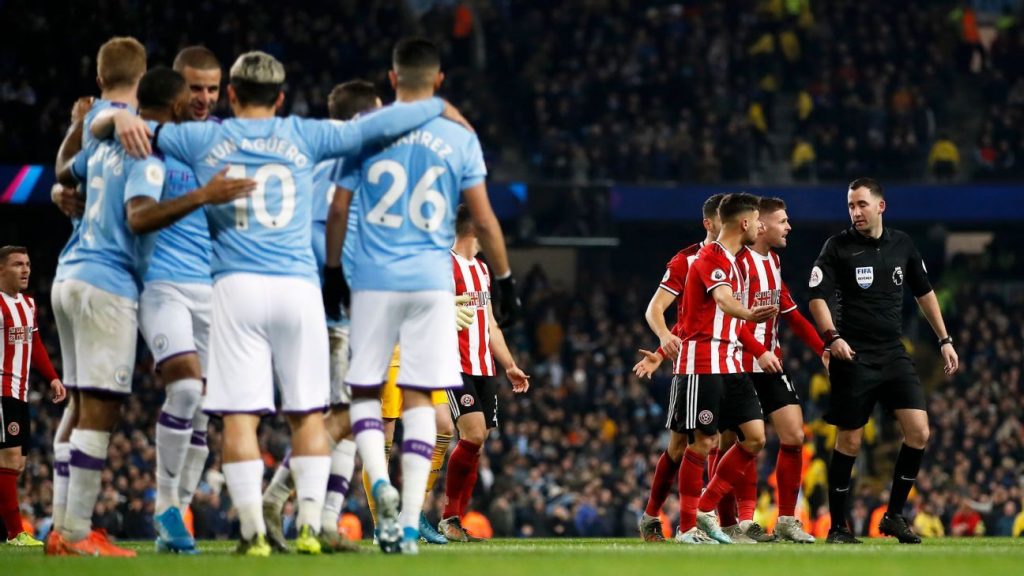 Average transfer fee for that lot: £45m and that's taking into account the two youth team players. Average for the nine bought in is over £54m. Each…Our team on Saturday, assuming it's the same as against Liverpool, cost £75m. That's £3m more than Rodri alone.
One stat from last night. Pep has spent £400mill just on defenders at city!
Shows how far we have come that Pep will be looking on at our frontline with a feeling of unbearable jealousy.
My turn to try and clutch at straws…Their line up will be one of high quality individuals, no matter how patched up it may be – but will they be a side, on the same wavelength? …Our squad, whilst nowhere near theirs individually are a side and have been through a lot together and know our system inside out…That is our hope.
We won't be unprofessional as a team no but Marseille weren't awful at all, sometimes you have to hold your hands up and say when you've been beaten by a much better team on the night…Man City's work rate, pressing, closing down and speed of attack was unbelievable to watch, their first touch was fantastic, try not to think about us at all and our game against them on Saturday and rewatch the game again, Man City's best performance in a long, long time, I bet Marseille was glad for the full time whistle.
Laporte is back and he's world class, when he plays they look great at the back, Walker is playing as good as ever, Cancelo gets better and better, I'm not sure where this fallacy is of Man City being shite in defence. I do think we have a good chance if we perform to the best of our ability, although if they perform to theirs then there's no contest.
9/1 with Bet Victor, had £10. Got a feeling we will get a win.
Laporte fit again? Was hoping for McBurnie to bully John Stones.
Agree he is hell of a player but Laporte won't play twice in a week I reckon. He's too important to them to risk that. Particularly coming back from an injury. City targeting Europe this year, there is hope.