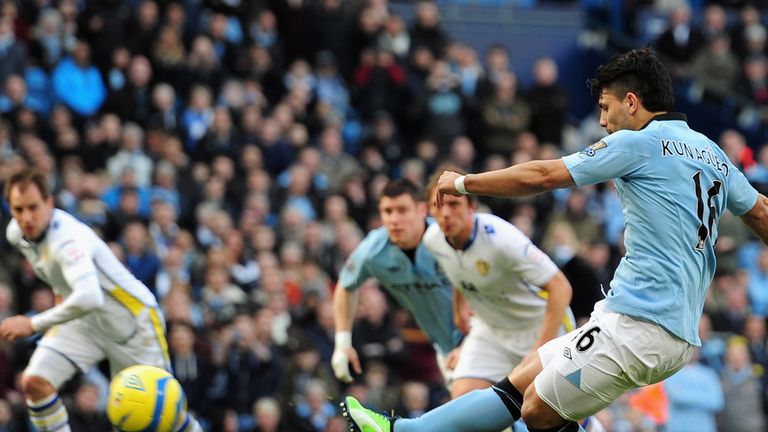 First of all, I have to say welcome back to the bollox, it's good to see Chinners back.  Secondly, I am going to ramble on a bit here, so feel free to move on. I have a soft spot for Leeds for one specific reason. My very first away game was at Elland Road in the early seventies. My dad took me, and I can clearly remember going to get a coach from the Finlands (?) garage at the end of Platt Lane. I don't remember much about the game, but I guess Malcolm Allison was the manager then. I do remember that the home fans tried to brick the coach after the match. Moving on to this game, we actually have some comments!! I am extremely nervous about what might happen tomorrow, I don't feel positive at all
COME ON CITY!!!
Referee: Mike Dean
Assistant Referees: Ian Hussin and Darren Cann
Fourth Official: Anthony Taylor
Video Assistant Referee: Peter Bankes
Additional Video Assistant Referee: Sian Massey-Ellis
And the rest…
Whilst hype is being made of the injury list at Citeh, I am still not buying into it with the depth of squad they have… whilst our squad is growing, do we risk throwing the new boys in at the deep end or be patient ?… I say patience, go with those that are used to the system, (but Bielsa knows best). If the opp arises maybe off the bench in the 2nd half…I stand by my 2-2 result… but I will be smiling you can be sure if it does go our way …MOT
Just go for it, nothing to lose.
Laporte played last night so he'll be back and they have just spent 65m on Diaz so I expect them to be stronger defensively. I think their display against Leicester was a one off and we will have to be at our very best to get anything from the game. De Bruyne is on a different level and we need KP to keep him quiet (easier said than done). Interesting to see how we line up without Harrison. I expect Alioski will get the nod.
Bernardo Silva was on the bench last night too…This is another free throw at the dartboard, we aren't expected to beat City (by that I mean Marcelo probably hadn't marked this one down as a source of points before the season started) so if we get anything out of the game it's a bonus…A cheeky win would do nicely though.
This for me is the best time to face them; Aguero and Jesus are out, they're defensively shaky and we are in form. There's nothing to lose here, nobody will be expecting us to get a result so the pressure is off a little bit.
Honestly, I think a sneaky win would fuel too much hyperbole in the media right when we just need to keep our heads down and grind out performances.
Alioski replaces Harrison reading between the lines in Bielsa's press conference
I just hope Kalvin doesn't receive too much stick from our fans should De Bruyne give him the runaround, DB is world class!
De Bruyne is the best midfielder in the world. Keeping him quiet is a challenge but it is doable – Leicester did a brilliant job of keeping him out of the game completely at the weekend…Keeping him out is the key to getting a result. With Aguero and Jesus out, they should play Sterling up front (or a 19y/o Delap). Without Sterling out wide, this will limit the service to their strikers from the wing – meaning they'll be reliant on De Bruyne to deliver.
I think i read that Leicester stayed compact and hit City on the break. I can't imagine MB being that disciplined? If we leave the holes in Midfield we have done so far, i agree De Bruyne will have a field day. Citeh not playing with a recognised striker may help our cause…Harrison is a big loss. He gets thru a lot of defensive work. If Ali gets the nod i can see City targeting our left hand side? Unlike the SU game i have a bad feeling about this game. So hopefully we can dig something out.
The more I think about this game mate, the more I cannot stop thinking that Costa and Rodrigo are going to be a little bit special in this game, and scare the hell out of Pep.
Before Bielsa's press conference, my expectation was that we'd throw the kitchen sink at them. They're damaged, vulnerable at the back and injuries up front. We did it against Liverpool, why wouldnt't we attack against City? I think we'll be forced into playing Rodrigo (Pablo injured, Roberts not performing, Cuisance not here yet) and that forces us into an attacking line up. Even though Bielsa said he didn't expect us to be as creative, it's probably a smokescreen. Maybe he's talking about a more disciplined role for Dallas. I think we'll play to our strength and attack.
I see a Leeds winning 2 or 3-1…I think City have a broken wheel and needs repairing AFTER this game.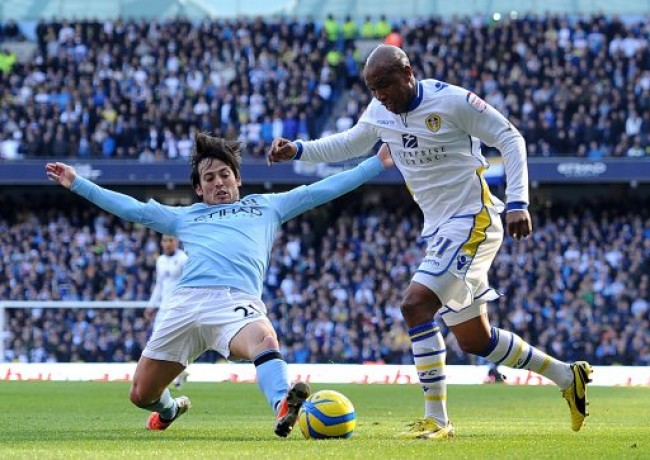 Hope it is just me who feels this way, but given the Lean Cuisine deal falling through, I'm not feeling so optimistic. I'm expecting us to get a bit humbled by City on Saturday, whom absolutely will be gunning for a victory…I'm usually an optimistic guy, so not liking this feeling. I need to remember that before the season I had this game as a free-hit, but after our great start, I want at least a share of the points. Hoping Rodrigo starts at AMF/10 because with Harrison missing and a re-jig of other positions, we're going to need that creativity and ball-retention skills that Rodders brings over Tyler.
But seriously mate. Nothing's changed. City are still the second-best team in the league with superstar Centurions, and we are and always were the newly-promoted underdogs. Let's just remember and take heart in that we've got the players and manager who actually make us believe that anything's possible, no matter how improbable…These days won't last forever, so make the most of every second.
Come on the boys. Its another free hit. Its like the bums vrs Harlem Globe Trotters scenario. I heard someone suggest that Pip as spent over £400m just on his failing defence. Even Citeh fans are becoming bored of Pep and their "never ending spending"…Where is the CL Trophy? (forget winning the league cup every year, that's the holy grail now for Citeh) after losing to Lyon last season i think their best chance as gone. Pep's not had a great record in the CL since leaving Barca, and the reason is… To quote the phrase that some people labelled at Bielsa after his first season..No effective plan B.
3-0 (Bamford, Rodrigo, Dallas)…Throwing caution to the wind on this one. Hoping City haven't recovered from the Leicester game.
I don't know if its a good time to play Citeh? They are certainly light upfront at the moment. This could be another Basketball game as both teams love to play on the front foot. Instinct says we are not quite there yet.
Wot a rotten Ref…One Leeds fans said that Dean would be so annoyed at all the Bielsa/Guardiola talk, that he'll go "out of his way to make it all about him!"…Another said, "oh lordy. Welcome to the Mike Dean show…", while another said he would be "box office"…A prediction from another Leeds supporter was for "four red cards and 16 smug grins at the camera from Dean."…One thing we can safely predict… It's going to be an entertaining game and we certainly wouldn't mind a couple of penalties from the Deanmeister.
If the ref is Mike Dean then yes, expect penalties galore! I actually like watching him, but not whilst refereeing us…2 – 4.
It is now three goals in three matches for Lord Bamford and it looks like because there are no crowds in the stadiums then there is less pressure on the players… nobody to get on their backs, and this is why we're seeing high scores, like 5-2 for Leicester against the City. Covid is the great leveler… and the mighty are brought low. Given that City are in a mess in defense and are missing attackers we have nothing to fear. We will win the game in such a style that it will leave the TV pundits speechless.
What an absolute crying shame for those who could have gone that there will be no crowd. This is the sort of game that the 16 years pain was all about. A home game against a top side with a full Elland Road…I think Bielsa will have the guile to cause his pupil a few problems the question then will be have the players the skill to get the result. 1-0 Leeds
City were missing seven regulars against Leicester. I wonder how many will still be missing. Hopefully all of them. Harrison will be a big loss to us. His crosses have been so important so far in the PL.
This has got 0-0 written all over it.
Man City are like we were for the last few seasons, dominate games and possession… have days when they don't take their chances. Leicester had 7 shots, 7 on target, 5 goals. Admittedly 3 pens, but not a bad return! City are missing fire power upfront – but i fear a backlash.
IMO we unluckily lost to the best team in the Premier and I think we are about to play the second best team in the Premier. But they aren't at the races yet and some of the pundits thought that some of the players didn't look interested in their last game. So I really feel we've nothing to lose. The master versus the pupil.