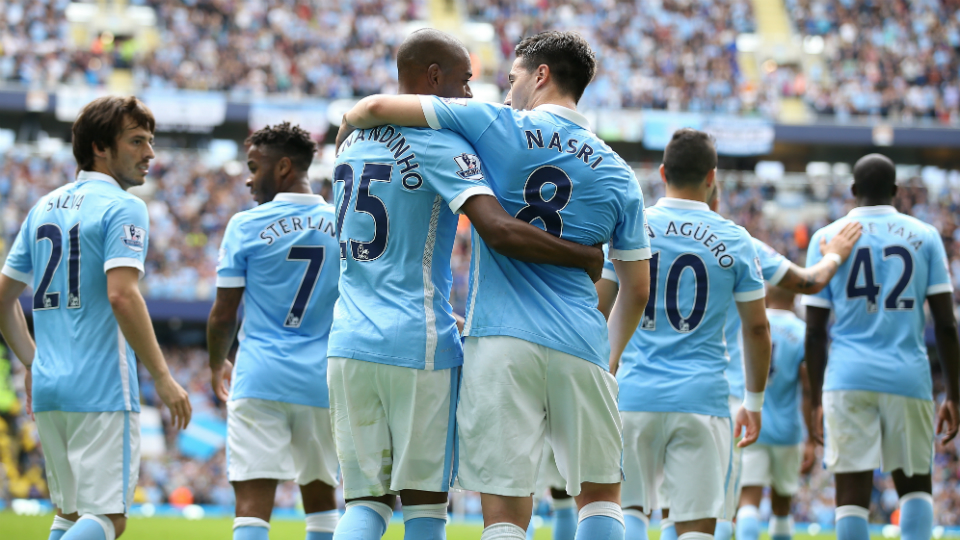 So this is what it feels like to be a gooner. I can't say that I like I like it, if I am honest. My only concern about tomorrow is that we don't end the season below the rags. If that happens to bring us CL football, then thats just an added bonus. It could be a tricky afternoon, and you just know we won't make it easy. For the final time this season…
COME ON CITY !!!
Team Selection
Ayew
Montero-Emnes-Barrow
Cork-Ki
Kingsley-Amat-Fernandez-Naughton
Nordfeldt
Referee: Mike Dean
And the rest…
We will be in all white they will be the ones in sky blue or maybe high viz yellow…They have to win to have any chance of champions league football which quite frankly is shocking considering the cash they've got behind them, in comparison we don't have a pot to piss in…
Team news, we will have 11 players starting and so will they. I have no idea who the ref is but it's bound to be some useless twat…Their fans will sing Blue Moon and our fans will sing you've only got one song to the tune of Blue moon. Yaya Toure has a birthday this week so everyone must sing happy birthday to him and throw cake at the childish twat. It sees the return of Wilf too, he's bound to bloody score again but let's not had it against him too much
This is Man c managers last game before being replaced and how he has conducted himself through most of the season knowing he is not wanted deserves some credit. They are a massive team who have under performed to their standard due to the unrest of the players who have also been told they are not wanted for next season…(Bony is one of those players by the way)……Will man City turn up and give their manager a last win send off or will they turn up like a damp squib just going through the motions, However they turn up we have to be on our guard and well disciplined to match them or with the caliber of players they have they will run riot. Im finding it very difficult to predict this one and hope we put in a good performance against a top team….
Its been a strange season for sure. As for Man City being a big team not so sure after today, less than 15000 stayed to cheer the team after last home game
Man city are a massive team, there are only 3 or 4 teams in the world i would class as bigger, why would anyone stay behind the way their board have conducted themselves…..To tell the manager and some players in the middle of the season they are going to be replaced at the end of the season is down right shocking and im surprised they have done as well as they have tbh.
This will be very hard, Man city need to win to ensure Champions League. I actually think we will give this a right go, but they will have to much for us and it will be the same score as last season.
Swans win, no doubt about it!!!
A fired up team ah la West Ham against a Man City team that can't be arsed to put in a performance for Pellegrini, Swans win!!!
The result is neither here or there for me even though it would be nice to win. The performance i am more interested in against a team full of arguably better players. I want to see how Guildo tackles this one and what game plan he has up his sleeve……If we lose 1 or 2 nil and the performance has been good and Man city with their superior players was made to work hard for the win i will be happy. There has to be as many shots on target for us as they have to show we tried our hardest. A win would be Perfect end to the season though and Guildo has to be given the job no doubt about it…..
Hoping for the same line up as the West Ham game and see if the same sorta result results .
I would really like Man City to miss out on Champions League and soon as they're mathematically out of it , we should be talking to Man City , Bony and Bony's agent . We can help ourself here by beating Man City IMO…Not just Bony either , a team like ManCity will cut and buy like crazy if they miss out on Champions League and can be advantaged In transaction.
A warm welcome to Wilf from our fans on Sunday may help the cause. He had a good reception last year, a repeat may help him come "home"
So, they want a point for Champions League football, and we want Wilf back……… Let me think
Mike fucking Dean is the bloody ref on Sunday…I hate the cheating bastard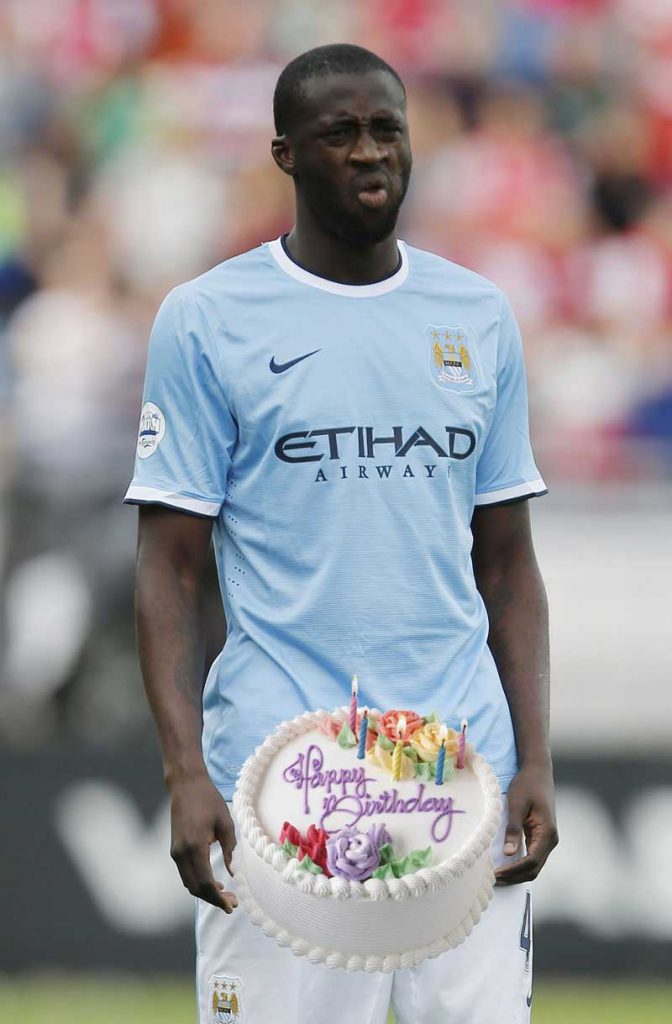 The plan this weekend is to beat City (duh), but while doing so we end our season at home and the fans should be going wild and Bony will see that and come running back to us in open arms in the summer. The Grass ain't always greener but we want you back!
Score draw, all depends on which City turn up, hopefully not the one who thumped the toon 5-1.
Bony will probably score if he plays…What do they need – a point to secure 4th?
After tonight's result, City now just need a point to qualify for the Champions League ahead of United…Are they likely to just park the bus …. it's not in their nature. But if we happen to score first, and United are winning, all hell is likely to break loose.
Come back Wilfried Bony…Score more goals for Swansea
Man Citeh haven't lost to a team in the bottom half of the table………so far