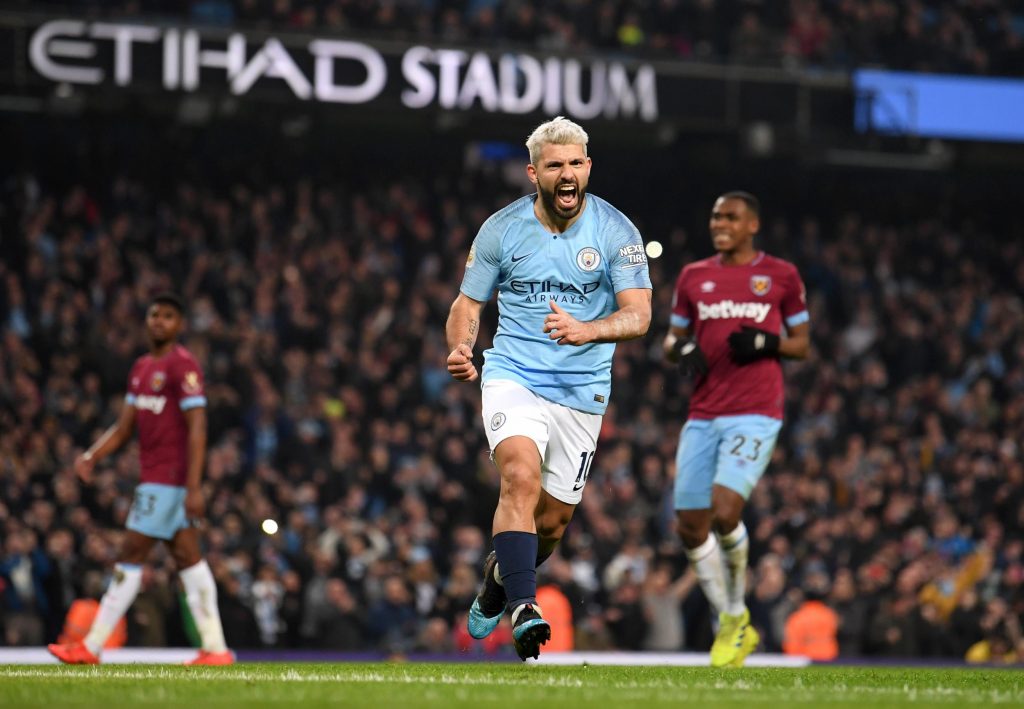 I am not keen on early games at the weekend, but I am looking forward to this one, and no need to start on the stella at breakfast. I'm guessing by a few of these comments that some of them have not actually seen us playing for a while. It makes a refreshing change to see more optimistic comments from the away fans. Its completely misguided, of course
COME ON CITY!!!
Referee: Michael Oliver
Assistants: Stuart Burt, Simon Bennett
Fourth official: Paul Tierney
VAR: Andre Marriner
Assistant VAR: Eddie Smart
Team Selection
Fabianski
Coufal Diop Dawson
Fredericks Soucek Rice Cresswell
Lingard Bowen
Antonio
And the rest…
F**k it!…I've had two single malts and a cuban cigar 1-3 to The Irons!!!
I've had a cup of PG Tips and a roll up and I reckon we'll do 'em as well.
Manchester City look magnificent. Pep won't let them relax against us…We will need to be firing on all cylinders to get something. I think we were robbed in previous meeting…Who knows?
I'd almost rather they win tonight and keep thsi run going. Don't fancy being on the receiving end of a reaction to a bad result but this run haz to end at some point.
Their magnificent run needs to come to an end at some point surely?
Something in the air, but I think we will beat them.
They're in a different league to anyone else at the moment…2-0 defeat.
This is a must win…Lose and our title challenge is over.
A draw here would be fantastic . And I wouldn't put it past us getting it.
We've only lost 6 league games this far and no one has smashed us. We've come a long way since they were beating us 5s and 6s for fun. Think we'll score at least 2 but an open game means a 2-4 defeat yet pride intact.
Just beat spurs after not getting out of first gear. Gonna smash them. COYI.
Lets be a liitle cautious. Wwe have just beaten a mediocre mid table side managed by a serial failure. I will feel a little more confident when the great Guru L*wro predicts a 3-0 victory to City.
That great run of theirs has got to end sooner or later…We've a good as chance as anyone of beating them at the moment. It's possible, if a little improbable.
I wouldn't be surprised if a fair amount of older city fans would quite happily see us win this just for a laugh to mess up Liverpool and Man U.
We will wear our lucky all black kit for this one and when we wear that, we are ****ing awesome. Awesome I tell yer.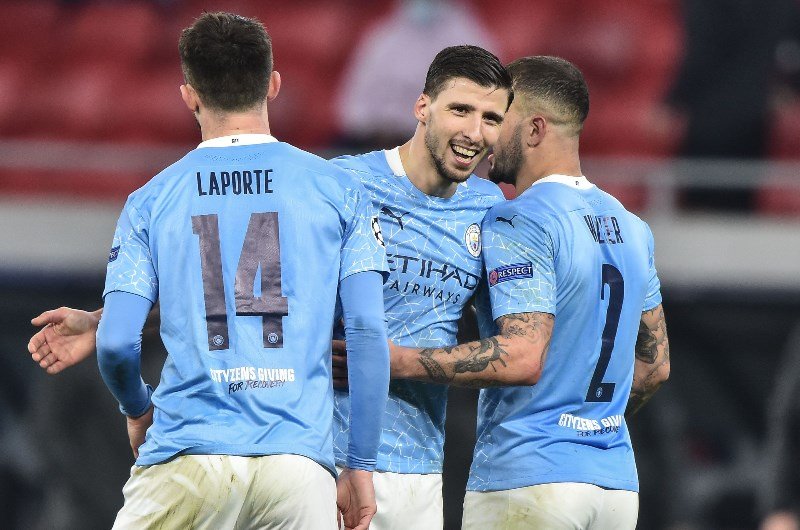 Having watched their last 4 games, I honestly wouldn't be surprised if they didn't drop another point all season…Against Everton, Liverpool & Spurs they made it look effortless…A draw against them would honestly be a win.
They will smash us to bits.
I was pessimistic before the spurs match & predicted a 2-1 loss…That worked out lovely…
We will lose 2-1 to Man City…early goal from Antonio & then we will get pummeled for 80 mins losing out to a late goal by city.
We might get lucky with this one. We have 6 full days rest, while they plan in Gladbach 6 0 hours beforehand. They won't have a lot of time to rest or prepare for us, maybe just one training session. They aren't the biggest side and may be susceptible to set pieces. It would be good to have Fredericks back for this.
This is a ' free hit ' but we all know Man C can score 4 or 5 when they're in the mood. We need to preserve what is a decent gd (for a change). If we do lose, we must regroup for the Leeds game. We are beginning to form a bit of a ' barrier ' between ourselves and the likes of Villa which is a big plus.
I still don't think City are that good at the back…Go for it I say, the pressure is on them to win.
Take a loss by 1 or 2 goals max! Hopefully, we will still be +8 GD after this!
I like this mob their old fans are a class act. That said said I think the financially doped 18 match winning streak is taking the piss out of competitive football. Somebody needs to end this run and I really hope we spend this week getting fired up figuring out a way to put their back 4 under some pressure. #Freehit as said before. A decent set piece could see them undone, sit back and we will be murdered anyway…0-1 irons Dawson from 3cm.
No team is unbeatable.
This is a Title decider…I reckon City will edge this 1-0 and our squad will be devastated on missing out on title and in disappointment will end up finishing all the way down to 4th!
An early goal kills us…I'd imagine going for the element of surprise and a bit f early pressure might put them on the back foot a bit. If we sit in and just pray we don't score we will eventually concede and if that's in the first 20 minutes it could get ugly.
Man City are on the best run of form any English side has ever produced. Let that sink in…It's only a historic run of form from a team that cost around £700m to assemble that is preventing any whispers about us being in a race for the title…I cannot ****ing wait for Saturday.
It's a busy time for City and there will be rotation, however we will of course lose. 2-0.
Just seen them on MOTD2. Only 1-0 of course but they made the Arseoles look even more of a shambles than they normally are. Ridiculously good team.
Had an interesting conversation with a Liverpool STH this morning, told him we are playing Man City next, asked him who he wanted to win, without skipping a beat he said 'City'…We've got them scousers worried
We saw the same pessimism just before we outfought them back in October. Forward 4 months and we are a much better outfit. No doubt they are a great team, but they are flesh and blood and competing with our warriors is going to be a different challenge for them. I can see us getting at least a point here.
I see absolutely no reason we can't get something from this. Citeh might be in form, but we're starting to peak as a unit and I think this could be the game where we truly start to demonstrate what we're capable of. We've won games without playing particularly brilliantly recently, mostly due to our quality defence and lively attacking, if we can get our midfield to dominate possession then we're a legitimate threat to everyone.
City will pass us to death, and add there pace and movement, will cause us problems. I feel confident with most matches, but not this one. Can see them winning 3-1.
Michael Oliver hates us as much as dean…pen or red for west ham, take your pick…unless of course he hates city as well, if so he might be decent.
City will have 80% plus possession. But I still think we'll get something.