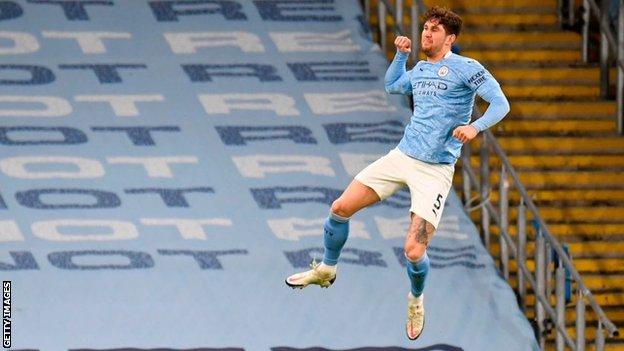 Not sure what to expect from this one, except more of the same from us. I am interested to see how Villa deal with it after such a big disruption. Is it even fair? Apparently, the weather is going to be awful as well, so who knows. The away fans just want to see some football, which is understandable.
COME ON CITY!!!
Referee: Jonathan Moss
Assistants: Harry Lennard, Dan Robathan
Fourth official: David Coote
VAR: Andy Madley
Assistant VAR: Simon Beck
And the rest…

No team that has had to postpone a fixture due to a covid case has lost its following game. Not even Newcastle.  Someone hold Villa's beer.
Very hard to predict a starting lineup for this one… just no idea how the squad will have been affected or bounced back…We can win this!! COYVB!
Not a bad game to have first game back really. Nothing really to lose, yet the game may suit us playing well, can look forward to it as a bit of a free hit
Tbh, for us to have a chance at Man City, we would have to be full strength and on top form. Then they would need to have an off day…Any varient on the above and its always going to be tough but the covid situation makes this game unwinnable in my opinion. Hope I'm wrong but I doubt it on this occasion.
I agree with all of that except the part that to beat them they would have to have an off day. Pre-Covid if we turn up to full potential we win against anybody regardless of their own form
That's not entirely true though is it. Who do you think we beat that didn't have an off day or have several key players out? A full strength Man City on form would beat a full strength Villa on form without question. We are still building. They have spent billions.
Don't think we will get anything from this. Really bad time for us to play them.
If our players have been asymptomatic then I believe the delay in games might be beneficial. Only the lack of training could be a hindrance…Fulham looked decent the other whereas Spurs lethargic and tired. Depends on the Covid business, if our players haven't been as ill as the norm and recovered quickly I think we'll turn them over…We need to shock them for the first 20 minutes and just go for the jugular.
Bit of a free hit this one in my opinion. Obviously want to go out and win it, but not knowing the state of player fitness and without training it is a huge ask. Rather this game than a game that 'on paper' we would normally be favourites for.
Never understood this free hit/free game thing?..You either win or get bummed with the goal difference.
Toughest game of the season. No expectation here but a draw would be a stunning result.
Just scoring a goal would be impressive…Man. City conceded 3 goals in ther last 14 league and cup games…We've also scored grand total of 4 goals on our last 10 visits. Think our record at Old Trafford is actually marginally better since 2007 than Etihad which gives you a clue of how bad we are up there year in year out.
I'll be happy just seeing the lads playing football again. Obviously any kind of positive result would be amazing, but I'll not be too despondent if we lose. In some ways, it's better to have a game we're expected to lose for our first one back. No one is expecting us to win. But we all know this team is capable when on form. It remains to be seen what state they're in though.
Although Man City have been getting the results as of late they aren't really the Man City of old free scoring side we were used to a couple of season's back…We are bound to be a bit rusty not having played for so long. I think Man City will just edge it but it will be a tight game.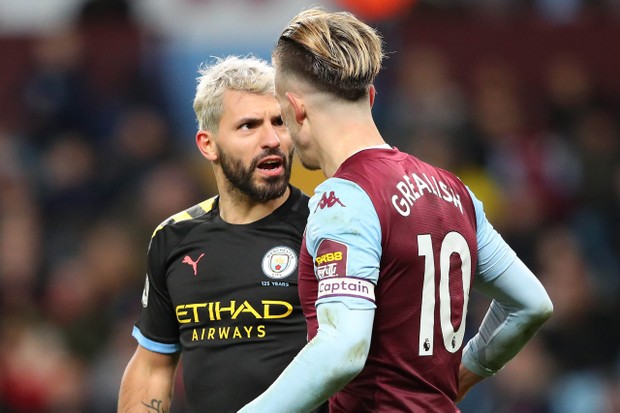 Let's hope Man City might be a little tired after their game tonight.
Literally the only advantage we have going into this match is that City (hopefully) won't know who is affected and who will be fit. That said, footballers talk and they probably know who our positives were already.
Watched the first half of the Palace game. City play a very high line, like Liverpool. Opportunity on the break if they don't foul us constantly.
This si a very tough game to face after not training for two weeks. City are flying.
The more I think about it the happier I am this is the fixture to start again with. Will be run ragged which will put us in good stead for Saturday evening…Will still hurt if we get thumped but hopefully we can still give them a game.
City have played 5 games since 3rd January
Have a feeling we will be raring to go and are going to shock City.
Hard to be optimisitc when they haven't trained for two weeks, City are on a very good run and playing very well. We're starting from cold and they are right on it and have a squad that cost more than the GDP of most countries.
Why do people keep quoting this GDP thing. Is it even right? I'd imagine most countries GDP is more than their squad value. Not having a go at you romavillan, just seen it quoted on this thread a few times and wonder where its come from…It's easier to be optimistic when you consider they dont win about 40% of their games and couldn't beat west brom, west ham, leeds etc.
It's just a common phrase in the English lexicon. However, the GDP of a small nation like say, Antigua, is about 1.2 billion pounds. Man City have definitely spent that, and more, so they literally have spent the GDP of a small nation.