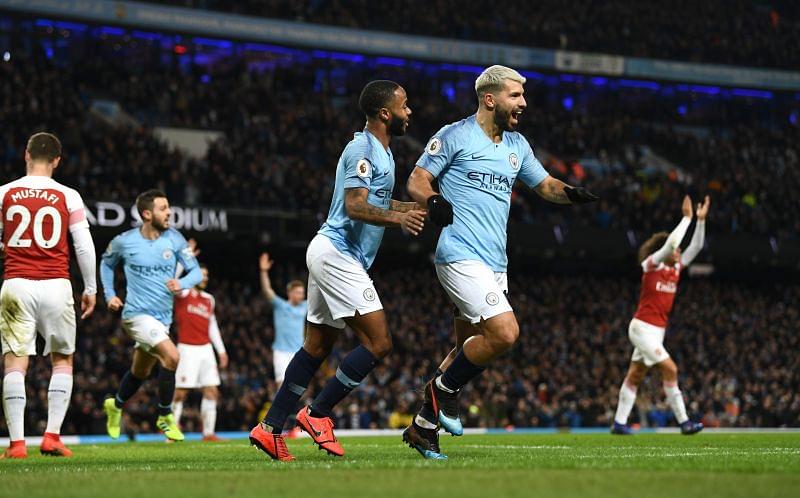 Finally, something to look forward to on the weekend. I cannot decide if this is a must win game or not, I guess that will be a little clearer once the whistle goes at the lunch time game. The gooners comments are all over the place, but there is a definite air of confidence in North London at the moment. It is time for Pep to earn his money, we are at home ffs
COME ON CITY!!!
Referee: Chris Kavanagh.
Assistants: Sian Massey-Ellis, Constantine Hatzidakis
Fourth official: Anthony Taylor
VAR: Stuart Attwell
Assistant VAR: Andy Halliday
Team Selection
Leno
Luiz Gabriel Kolasinac
Bellerin Partey Ceballos AMN
Pepe Auba Willian
And the rest…
I'm not certain, but they have more players on international duty than us, correct? Our players not on their national team are still working w Arteta correct?
Partey will be familiar with the tactics needed for this game, should start.
I freakin' hate those meaningless international games.
Scrap internationals ffs. People travelling from all across the world to meet up and then travelling all across the world with the squad is just stupid during this time.
We'll be forced to play 343 Because mister kola can't play in back 4 good news for us no Aguero or Sterling. De bruyne still a problem but we Partey in middle we'll be able to limit his danger.
I don't think Tierney will miss out…He has not tested positive yet…He will be tested before then, and if his test returns negative then there is no reason for him not to start.
If arteta isn't a coward we can batter them.
Oh **** off, "best attacker coming back from injury just in time, arsenal losing one of their key players in defense" is the most archetypal story of this century.
City are there for the taking. Need to put it on them though. Can't be as negative as we were against Liverpool.
This Citeh team are extremely beatable. Dangerous yes, but they give up chances and Ederson has been quite poor for a while now- though nobody seems to have noticed.
We should get at least a point here. They are at their weakest point ever under Pep.
People are underestimating City here, still a very dangerous team and second best in the league. We'll need to play almost perfectly to get any result. We play like we did at West Ham, Sheffield and most of the Liverpool game we lose this.
Nobody who's aware of our away record against the top 6 over the last 30 games should be thinking any different.
No chance we are "battering" city. With or without Partey this is a very difficult game where we may get punished if KDB has his usual masterclass against us. If Aguero starts and Sterling is on form, I can see us conceding a penalty. City will have most of the ball and no chance they make the same mistakes they made against Leicester. They need a win so they will be hungry.
Im not waiting the 2 weeks between games to not see Partey. Get him in the starting line up.
Go at them. They look poor.
Artetas gonna start Willian in this but I wish he wouldn't.
If Willian start we lose…This is a match perfect for Pepe. Pepe vs Mendy is the stuff of dreams.
City really not look that great this start of season against Leicester and Leeds they looked very poor. But all good change if Aguero started and sterling back play LW hopefully Aguero will be on bench.
Expecting 5 at the back and expecting to get pummelled…We need to put it on City like Leeds and Leicester did.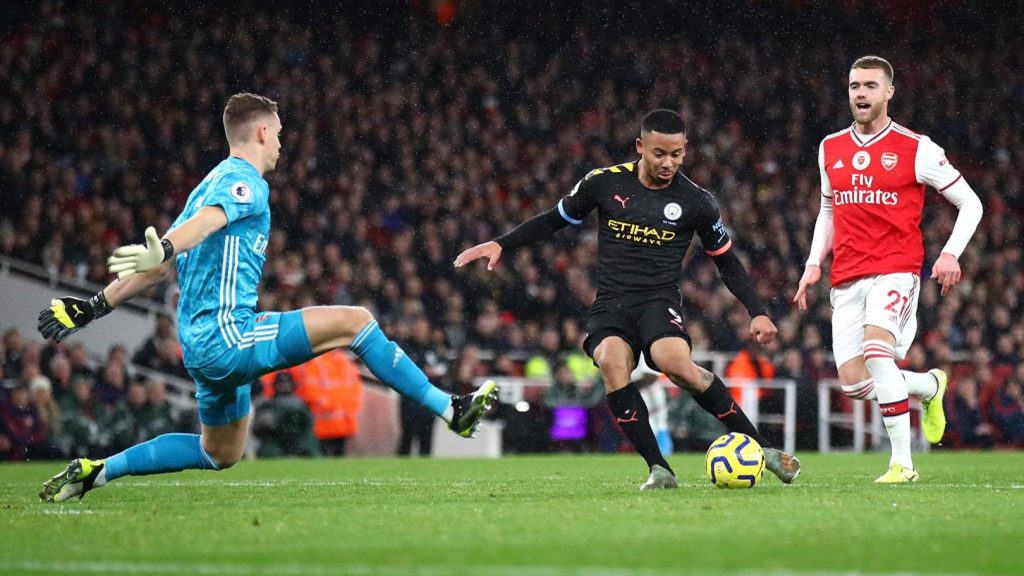 Aguero is a game changer. I'm amazed they haven't signed another striker in the last couple seasons. Just stockpiling attacking mids…If Gundogan's back and fully recovered from Covid he'll be a big boost too…They look very susceptible in turnovers. Critical we use pace in attack. Saka left, Pepe right, Auba through the middle.
the student will outcoach his mentor , I'm extremely confident we will beat City.
I think we will do a job on them. They are (mostly) not as good as they think they are.
One of the worst Arsenal teams we've ever had. Spent a **** load of cash too in the last 3 years to build this pile of crap.
Teams are no longer afraid of them like they were 2 years ago. They're still one of the best team in the world. But they've lost that aura. Everyone now knows that they have a soft underbelly.
Can see a 1-1 or 2-2 coming our way. Not great and not terrible. Still better than in years past.
Our team has a mental block away against the big teams. We need to get that out of the system.
We have a tough run of games coming up but if we beat Man City it will make those other games easier as those teams coming will be crapping themselves….we lose and it will be same old arsenal.
We have a tough run of games coming up but if we beat Man City it will make those other games easier as those teams coming will be crapping themselves….we lose and it will be same old arsenal.
I just realised how weak City's midfield and wings are compared to last season after losing Silva and Sane…If KDB doesnt start their creative midfielders will not be the usual standard City produce when you compare Foden and B Silva to KDB and D Silva. Hopefully Jesus and Aguero don't make the game either…We may actually have a chance here, if all those players miss out and we give the kind of performance we saw against them in the FA cup semi.
Arteta man just go for it please. Play 433 with Pepe, Saka and Partey starting. Show them no respect. If we lose we lose. But if you again go with this super conservative bus parking football with the likes of AMN and ElNenny I will seriously lose my ****!!
Aguero back is annoying but it's still a very weak City side when you look at their options…Probably still a far better side than ours but it's as good a time to face them as any.
Massive news given that De Bruyne routinely demolishes us.
City without him is like Barca without Messi. Partey has to start now. This is a huge opportunity.
Think we can grab a draw unless Sterling, Mahrez etc have a blinder.
Play the right team and we win comfortably. 3-0