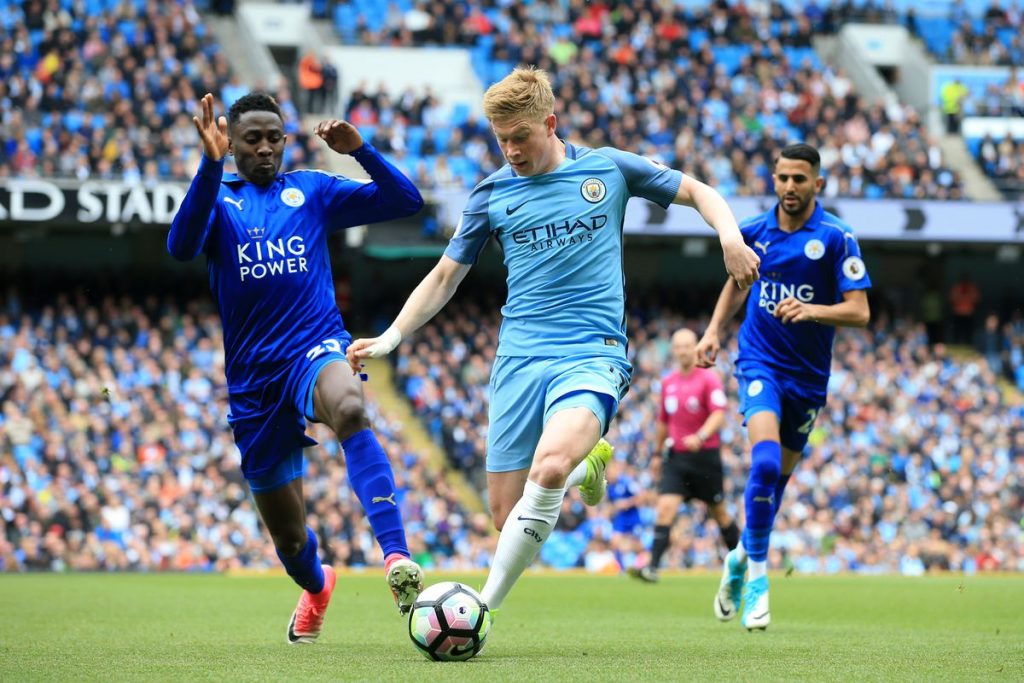 Finally, some comments from the foxes. I'm still struggling with this season, and if I can be bothered. I love a conspiracy theory (I still think Elvis is alive and living in Hawaii!). I can't shake off the feeling that the PL got the dippers to the title last year and they are doing the same for the rags this year. Putting that aside, I enjoyed the Wolves game, especially the first half, so hopefully more of that tomorrow. It looks like the away fans are worried
COME ON CITY!!!
Referee: Michael Oliver
Assistants: Stuart Burt, Simon Bennett
Fourth official: Craig Pawson
VAR: David Coote
Assistant VAR: Simon Long
Team Selection
Kasper
Castagne Evans Soyuncu Justin
Youri Mendy
Praet Maddison Barnes
Vardy
And the rest…
I think we're going to get a very rude awakening unfortunately. A good first two games for sure but anything less than 6 points against a pitiful West Brom and a Burnley side missing loads of players would've been a huge let down, though we've looked good going forward I think we're going to be shown up a bit here defensively, the loss of Ndidi a sickener…4-1 Man City.
4-3 thriller! … Interesting to see how Praet/Mendy/Tielemans will fair against Rodri, de Bruyne and whoever else they put in midfield. I really hope the team can cope with the absence of Ndidi. We don't have to win, I'd just like a solid showing without Ndidi, would give a lot of confidence to everyone involved.
Think it's an acid test for Brendan as well to see if he's learned anything at all from last season. Felt like Deja Vu every big away game.
I cant believe Ndidi is injured! I'd hoped for a few more happy weekends before reality hit. Rogers won't want to stick around for much longer if he can't get the funds he wants / needs…Covid is making everything so shit these days…Big loss coming for us against Man City … t**t features Mahrez will definitely score.
They were very good first half against Wolves but second half Wolves created many chances themselves and on any other day could have drew level…I think we can get at their back four if we're actually positive. Just hope we don't defend for 90mins. Gotta get in their faces.
Hope we play like tigers not pussycats.
Massive L, just don't destroy our confidence please.
Ndidi is a massive loss and we'll probably try and play them at their own game like usual. 3-1 them.
Man City was beaten last season by teams like Wolves and Southampton when they sat back and counterattacked them. We would be playing into their hands if we continued to play like we did the last couple games. That said, it won't necessarily be a bad thing if we do play very offensively.
When we tried three at the back we were the only team to get beaten. If I'm correct in saying when Man City got knocked out of the CL by Lyon, Lyon had three at the back, so you have a valid point. However, we dont currently have the personnel for that system to work effectively, if we managed to get Fofana then maybe.
At least we won't have to watch our Riyad ripping Chilwell apart, again. That was embarrassing.
We'll dick them 1-3 again.
Think we'll get battered.
Would snap your hand off for a draw.
No problem losing as long as we give them a good scare…Cba watching us bend over for them like we did last season.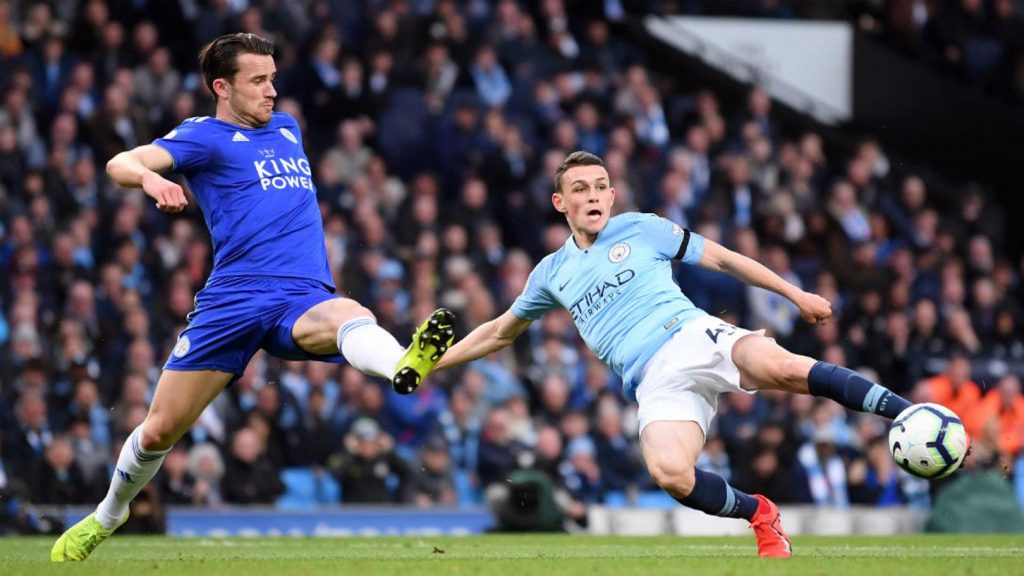 I cant see anything other than us getting a battering. I would buy a point now for a lot of money..if i had it.
We generally do well against ManCity though…Isn't Vardy the top scorer of anyone against ManCity under Pep?
8-1 to them.
Unless they get a widespread outbreak of Covid Man City will win easily. They will pass us off the pitch.
Its not about WBA or Burnley. MC are far away better than us technically and physically. If they play like they did against Wolves we will struggle, I just hope that I am wrong.
Smash these cheating manc clowns…0-0.
I said last season we should have gone for the win before the game, but given how weak mentally the team was, unable to recover from the defeat, I would understand us parking the bus, although given our defensive weaknesses it would take a playing out of their skin performance to keep it down to one or two goals.
Neutralize KDB and you have half a chance.
Seems a split between those saying go for it and those saying sit deep and hit on the break. I think it has to be the latter as I can't recall any game under Pep where a team has beaten them by pressing high and going for it. Their defeats last season came when they were caught out on the counter. The blueprint is Arsenal's win against them in the Cup semi – that was brilliant from Arteta.
I know that we have a few out but apparently Man City only have 13 players to choose from. Hopefully it's a good time to play them.
Pep's getting his excuses in early. The Bald fraud wants no part of Brendan's tricky blues. THE LEICESTER!
You only need 11 for a team and the players they have are pretty good. The Man City subs bench is usually better than most club's first |X, and Pep's looks for sympathy, jog on!
Liam Delap PL debut hattrick
Whatever 11 they put out, it will be too good for us.
Hopefully Sterling starts as striker, he tends not to be very effective there, if he does then all we have to worry about is de Bruyne, Mahrez, Foden, Walker… Absolutely bang average players.
God has sent us a gift – Jesus out for 3 weeks!!
With no strikers, surely they'll play Sterling up front with Mahrez and Torres flanking him. So we'll need pace in that back line.
Totally don't see the urge to go three at the back at this point. It doesn't play to our strengths as currently constructed. And bench Barnes – seriously, after his best performance at the club? I'm all for respecting a stronger opponent but let's play the way we played the first two weeks and make them beat us.
Is this where PEP nominates who we will sell next season, at the end of the game.