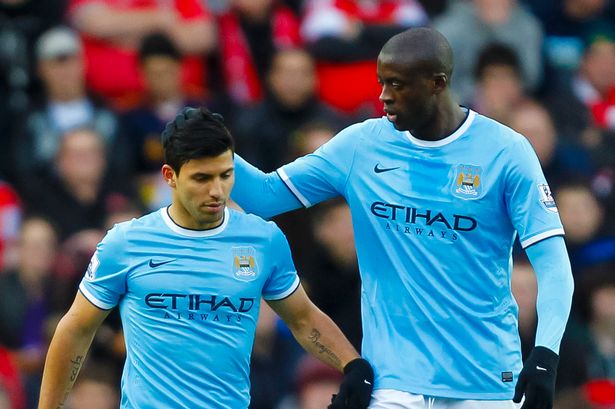 Time for the last hoorah, and all the stress is with the Saints this week.  Once again, not too many comments on their boards for this game, but from the few I looked at, they seem to fairly sensible. Some interesting observations about our EDS players. I am interested to see what team we put out, and I can't see anything but a home win. The great thing about this fixture is that I have an excuse to post gratuitous pictures of Shane Long. I will watching from The Mad Hatter in the morning, so for the last time this year…
COME ON CITY !!!
Team Selection
—————-Davis
Clyne—-Toby——Fonte—-Ryan
—————-Vic
——–JWP———Davis
Long————————-Mane
—————Pelle
My favourite
Looks like City's youth (purchased) will be given a go… Anyone know who Kelechi Iheanacho is and whether he is any good? Was he part of the rape of our U21's the other night?
And the rest
We must win this to secure as high a place as possible. It will likely be a draw though … 1-1
If the front 3 play like they did on Saturday we have a chance. I'm a bit worried that our CM might be a bit lightweight (apart from Wanyama obviously) when we are put under sustained pressure, which we surely will be.
Palace winning at Anfield was totally unexpected and now we have this huge incentive to beat City. If Saints reach 63 point, Liverpool and/or Tottenham only stay above us if they win their games at Stoke and Everton. Clearly a strong possibility that one or both of those games will be a home win or a draw. If Tottenham, lose, then even a draw at City would move us up to 6th but getting above Liverpool would be fantastic after Roger's raid on our club last year. Last season petered out very tamely, but this couldn't be more different
Going to be an interesting last 20mins to this game no matter what the score!
Such a shame we don't have a proper goalie for this one as you know to get a result there you keeper is going to need a 7/10 performance minimum…..Can see something like 4-2 City.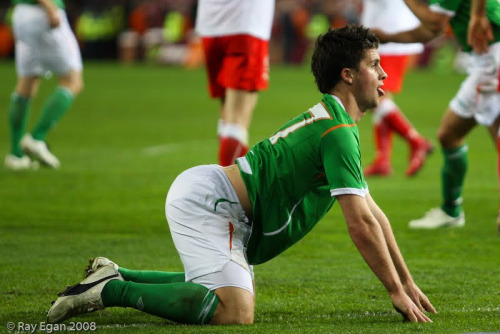 2-1 Saints.
Not sure why people are being defeatist, we went to that stadium with Jos, Fox, Guly and co – and got so close. I see no reason why this lot, with it's outstanding defensive organisation, cannot do better
Citeh will run riot if both Davis and JWP start in midfield.
I'm not sure we would be able to go for it with the same intensity as if we were, say, fighting relegation.I expect the game will be either a 3-3 free for all, or a knock it about bore draw. Testimonial time, basically.
A City with nothing to play for would be glorious.
I am ruddy up for this game. just hope the players are too….also very much hoping for mangala to be playing and kompany to have a stinker
Difficult to call, but I can actually see us winning this. Would love to finish 5th, I think we deserve it
I watched Swansea v City on Sunday, and Mangala was indeed a liability, they still won 4-2 though.
I'd say the struggle in breaking teams down is because of what doesn't happen in front of the defensive players, not because of those defensive players, how quickly THEY move the ball, or the formation. Stick the likes of Coutinho, Aguero or Sanchez up there and we'd be scoring more too. The issue is that we don't have the budget (or possibly the profile) to get that kind of quality in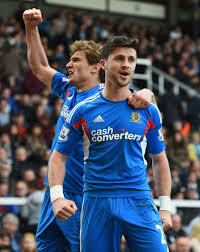 See we have Mr Christopher Foy on the whistle on Sunday, so that good wind might be useful.
City with nothing to play for….. Looking good!
OK, that's City with nothing to play for. Think that will help us. For some teams having the pressure off can liberate them but for others, especially a bunch of mercenaries like City, they tend to take their foot off the gas. Definitely think this one's winnable now.
Yep, kids out for city and senior players don't want to get injured before their holidays. Winnable.
We just need to go out there and win. Not worry about other teams, but win. We go out there, bust a gut for one last time and win, then at least the team has done their bit and we'll see what happens. We can beat Man City if we're on form!
Looks like City will be playing a lot of youngsters. Got a really good feeling about this game.
Yaya Toure's last game and no major summer tournement…Zero chance they are suddenly going to rest half their stars.
Man City have a good Academy team but this summer will be a big indication as to whether the club take the Academy seriously or not. If none of them are promoted to the first team squad as realistic contenders then it's a bit of a joke.
An incredible season deserves to be topped off by a win at City, and a 5th place finish. It will probably be the last time in the group for one or two of the players and they will want to go out on a high. Spurs and Liverpool simply aren't as good as us when we are at our best and it would be justice if we finished above them. I have every confidence in our ability to win this and for Spurs and Liverpool to slip up. We ride together – one last time!