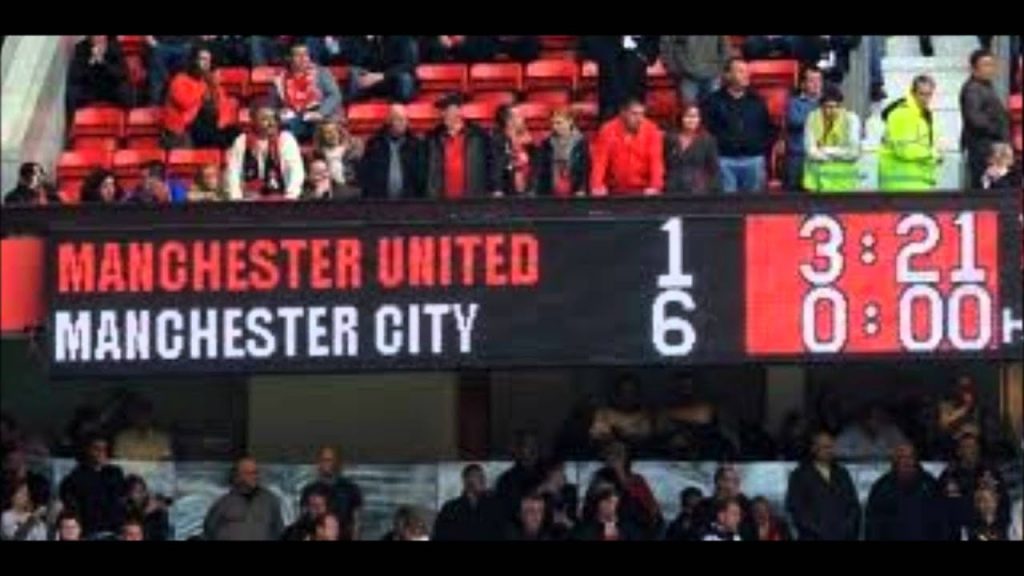 I was going to leave this until Saturday, however I don't see the tone of the conversation changing, plus it gives us more to time savour their pain. I am definitely in the frame of mind that any old win will do, but lets be honest we all want to destroy them. If you haven't already heard, Anthony (rag) Taylor is in charge. Did you know the fourth official is Mike Dean? It almost feels like they have a plan
COME ON CITY!!!
Referee: Anthony Taylor
Assistants: Gary Beswick, Adam Nunn
Fourth official: Mike Dean
VAR: Paul Tierney
Assistant VAR: Harry Lennard
Team Selection
Henderson
AWB – Lindelof – Maguire – Shaw
McFred
James – Bruno – Rashford
Cavani
And the rest…
This will be fun.
I honestly don't care…7-0 to city.
Any chance of Pogba being fit?
0-0
If we're going to play like this, just forfeit the game and rest the players for the next one.
Prediction? Pain
Man City have won their last 21 games in all competitions…Man Utd are unbeaten in their last 21 away games in the Premier League…One of those runs ends here.
We won't score.
Solskjaer will fluke a result here, wait and see.
How many keepers can we pick?
Another game where the bus is parked, but by us…If everything goes to plan expect a 0-0 snooze fest.
Go into this playing like we did tonight and it could be another 6-1. This team needs to fecking liven up and fast.
The unbeaten away run is going to end in grisly fashion…4-0 City.
Just watch City school us on how to attack as a unit. How to move and pass to break teams down, which we dont have…A draw would be a decent bet, but City will dominate.
Hope I'm wrong but City will comfortably keep a clean sheet against United and score 2 or 3 goals…This Sunday will likely be the end of the away unbeaten run and I suppose better to end it against the best team in league than against some mediocre team.
Would take another shitty 0-0 but think we will lose. A thumping wouldn't surprise me but my guess is 2-0. I wanna see some fecking fight though. Wake the feck up boys.
Hate saying it but I would be happy with 0-0.
We're in shit form. They are flying. At least I won't have to stress over this in the coming days as all signs point to an easy win for them, maybe even a thumping.
Only see we have a chance on the counterattacks. They'll keep the ball like prime Barca under Guardiola did and pressure us hard like Peps teams always does, but hopefully we'll score on the few chances we'll mosty likely get. Maybe James instead of Greenwood on either right or left simply because of his speed.
City's defence is absolutely rock solid…We'll struggle to get at them as we did before…Counter has broken down in recent weeks as well.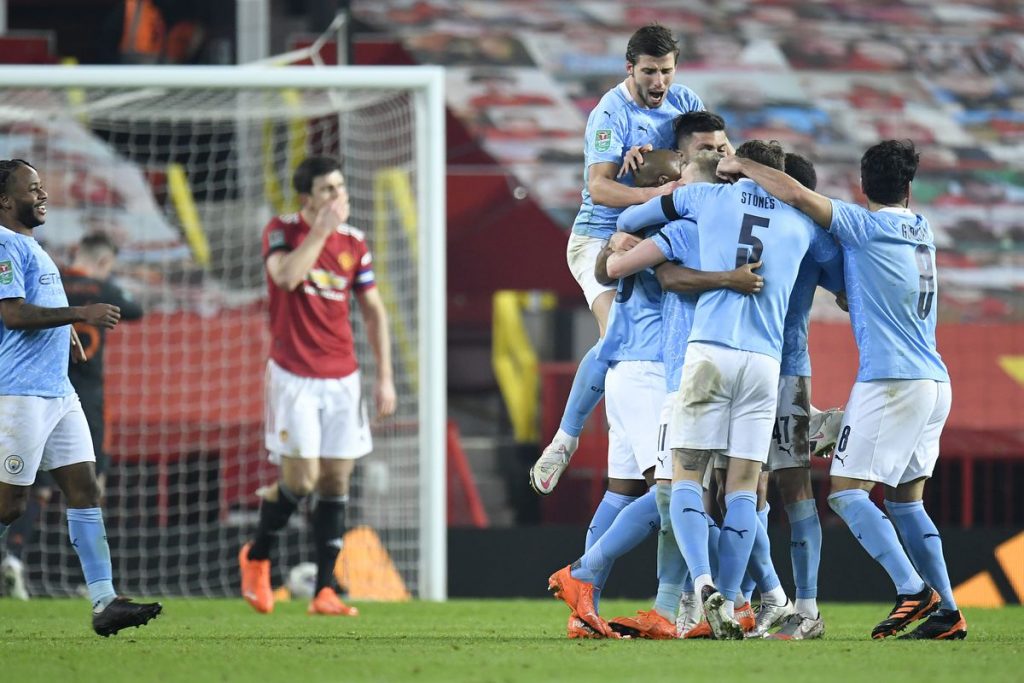 Come on City.
Nailed on win to the Plastics unfortunately.
We are screwed for this. We look tired. They will give us the total runaround…3-0…we are creaking big time. The depth isn't really there to rotate either.
I've been bemoaning the recent 0-0 results but I think id take one here.
Another season with this boring clown in charge and i will stop to watch this team.
Like I just said in the Ole contract thread don't see him going anywhere until he gets the first XI he wants which will take two more summers at least
There's a chance we might actually see a real life goal in this one…… Probably not though.
We have forgotten how to attack, will be another bland performance.
City are scoring on Sunday but doubt that we will.
They're overdue a big win against us.
This could be a real horror show.
Yeah, we're not extending the unbeaten run. Chuckle brothers, half fit McSauce, out of form Fred. It could get ugly.
This should have been a top of the title thriller but their stellar form along with our lack thereof killed the suspense…don't see anything other than a city win here. I reckon 2 or 3 nil.
I don't think they will destroy us but it might be a very comfortable win overall. They won't need to exert themselves.
People will expect a massacre after the showing we displayed last night but I don't think it will be. This squad has awful mentality issues but every player will be well up for City. I can see us getting a draw or even a shock win just because that's the kind of team we are. More likely though, we will play well waste our chances as usual and then concede at a set piece.
If City play seriously it is a massacre. If they stay relaxed, knowing that the race is basically over, we may get a draw. In any case the noisy neighbours will dominate, while Ole will be all sunshine and rainbows if we fluke a draw. I am expecting a routine 2-0 for City win, unfortunately.
Was confident enough up until last night now am scared if we play like that City will tank us. I'd play 5 at the back personally City are just in too good of form atm not to.
Hate to say it but this is the first time in a while ive predicted a loss. 2-0 to city. We are firing blanks, 1 shot on target against Palace who are a bit crap so against city unless we raise our game massively its an easy top call a comfortable City win.
City must be shitting themselves knowing they have to play us after 3 clean sheets in a row.
I fear this will be the death knell for ole. A convincing beating will be pretty damning.
I think we'll win…Then we'll be back to normal and hate our football again.
How long has it been since we scored a goal?
I cannot see a remotely positive United result coming out of this.
When have City not been overwhelming favourites against us in recent years. We'll probably win knowing us.
1-0 Bruno penalty.