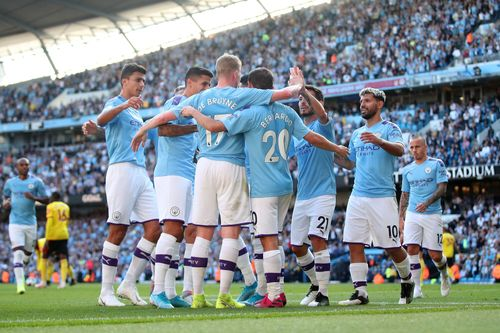 I can't decide what I think about this game, if I am honest. Obviously I want us to win, but part of me just wants this season over with now we have reached this point. It also worries me when the opposition fans are as negative as this lot. Every time that has happened in the past, we have never come out with three points. Having said all that, the game is free on TV, so I will be there, cheering at 6pm
COME ON CITY!!!
Referee: Michael Oliver
Assistants: Stuart Burt, Simon Bennett
Fourth official: David Coote
Replacement official: Lee Venamore
VAR: Paul Tierney
Assistant VAR: Dan Robathan.
Team Selection
Foster
Mariappa Dawson Kabasele Massina
Femenia Doucoure Hughes Holebas
Cleverley
Sarr
And the rest…
We beat Liverpool, we can beat these…*sips meths*
I'm not a fan of adult entertainment. So I will probably avoid…3-0 Watford.
Over 6.5 City goals.
I am expecting a significant improvement over the game earlier in the season. 0-5.
I actually genuinely think we will lose about 7-0…An improvement on our last game against them.
I genuinely don't think I can bring myself to watch this one.
I hope City score double digits so every one of our team has to live with the shame for the rest of their careers, and are immortalised in history as the worst side ever in the PL.
Can we pass on this one?
We will anyway. It's that time of the year again where we get roll over and let Citeh f**k us up the backside with no vaseline!
Would stick a team of fringe players out. Can't be worse. Might as well call up Elton John and see if he fancies a match.
Let's hope we improve on the away game, but i can't escape thinking the score will depend on how many City feel like scoring.
Buzzing for this one.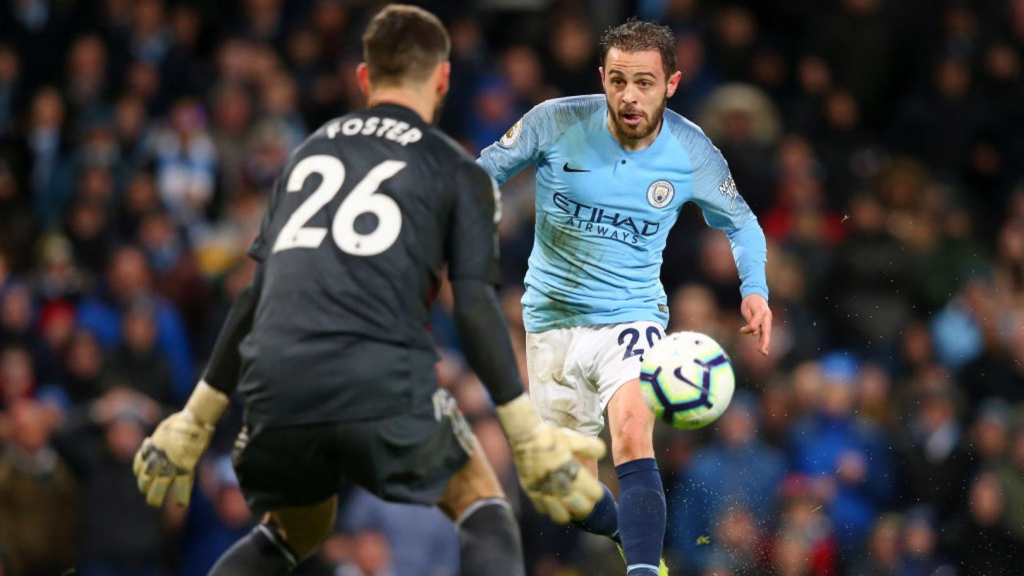 Blue murder. It's our final home game and the players will be out to impress. Will they heck.
Sterling Hat trick as our GD takes a pounding…0-6.
If I was Nige I would put our recent record against City up on the board with a picture of our recent first half performances…It goes something like this …
Played 10
W 0 D 0 L 10
Goals for 4 Goals against 39.
I'm going to put £20 on each of 4-0, 5-0 and 6-0. Should be printing money.
Scenes when we fluke a dodgy own goal and lose 1-6.
Is it even worth watching this? Have I ever dreaded a fixture as much as I'm dreading this?
Genuinely concerned we could go over double figures if City can be arsed.
Having come from certain doom before Christmas to a realistic chance of staying up is making this all the more awful…We need some serious luck to get any points out of this game.
I'm generally not a fan of hardcore or a glutton for punishment but the masochist in me ultimately knows I'll still end up watching 11 men rogering 11 other men on Tuesday night.
Pearson must be sorely tempted to play himself to tighten up the defence…Possibly in goal.
Biggest headache for this game is which Man city player to make my fpl captain with rotation king Pep.
Just forfeit
1-0 Watford, we complete the Manchester, Liverpool treble but still go down on GD.
We couldn't beat City if they forgot to turn up for the game.
The probability of a team like city not winning for 2 games in a row is microscopic…We are going to lie down and bite the pillow like a good little submissive.
I've just watched Arsenal v man city. We have somewhere between no chance and even less chance against these two.
The worst thing that possibly could have happened. City will likely now go full strength and absolutely fist us.
New manager bounce, players finally up for it, play before Villa so need to keep the pressure on them for a result. All these factors will surely lead to an improved performance from our previous league drubbing? …With all this in mind, I predict: 0-7.
Is it really a "new manager" though when they've already managed the club for a few games before and have stayed coaching at the club?
To be honest Man City are in horrible form (by their standards) and clearly they only care about the Champions League now. If we can keep it tight and get to HT at 0-0 we could get something from this. We should sit deep but use Sarr as an outlet so that we aren't completely suffocated. Bournemouth nearly got something from them and they are as bad as us (possibly worse)…The problem is we definitely will go 2-0 down inside 10 minutes and that will be that…Watford 0-9 Man City.
This is a 'no lose' game that we may, nonetheless, lose between 6 and 8 nil.
Surely it's in Man city's interest to let us win tomorrow as its six easy points next season and maybe 15 goals registered.
Us being at home in a crucial game against an out of form side with nothing to play for is seeing the odds a lot more in our favour than one might expect. I still think we will get dicked on mind.