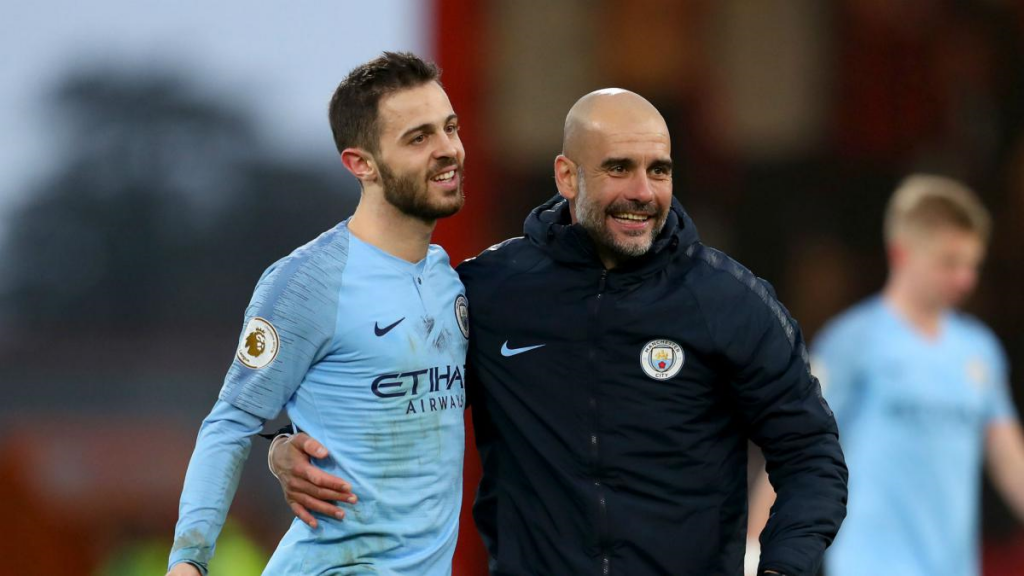 I have avoided the RAWK forums this week, and I feel cleansed, although it was tempting to visit on Friday morning. We move on to the South Coast, and a few words from the Saints fans. I can't honestly tell what they are thinking form these words, but I look forward to watching this game. One of the many things love about Pep is that he never gives up, and I expect the result to reflect that tomorrow evening.
COME ON CITY!!!
Referee: Andre Marriner
Assistants: Simon Long, Harry Lennard
Fourth official: Keith Stroud
VAR: Andy Madley
Assistant VAR: Stephen Child
Team Selection
McCarthy
KWP – Vestergaard – Bednarek – Bertie

JWP – Romeu

Armstrong – Redmond

Adams – Ings
And the rest…
City looking imperious at the moment at Newcastle. 75% possession, 18 shots to 4. Though tbf Gayle missed an absolute sitter to make it 1-1.
City have a game on Thurs against Liverpool, granted they have deep squad but there's a chance of "after the Lord Mayor's Show" malaise.
Wasn't until I saw this post that I realised we seem to have the rub of the green on this next set of games, in that we have a week between Watford and City – City play Thursday against Liverpool then us on Sunday…We have our next game on the following Thursday then the following Monday which is reasonable enough, although travel could be a pain as both are away in the north west.
We're big underdogs for this one, obviously, but i'm quite tempted by the 10/1 available on a Saints win. I put our chances of a win at higher than 9%, I think!
Park the bus and hope for the best.
2 nil Saints.
We're playing a home game, so it matters not which players make the squad…we will lose this one and possibly quite heavily…Having said that, I would like to see Smallbone and Adams given a start.
Great news guys Norwich can no longer overtake us!
City just warming up tonight.
The way city are playing tonight I think it might be closer than I first thought! 1 nil saints.
4-0 v Liverpool. Looks like City intend to start next season on the front foot by humiliating their only rivals at the end of this one…Let's not be stupid enough to assume that the Bindippers took their collective feet off the gas – "nothing to play for" crap – City looked good and we could be in for a torrid time on Sunday…Ralph has been so focussed on getting to 40 points that some players might assume that the season's goals have been met.
Hopefully now they've done the Dippers they'll be fully focussed on the FA Cup and the Champions League. 2-0 Saints (Long, Adams).
A game like this is absolutely a free hit and a heavy loss wouldn't make a blind bit of difference to our season… however it's Prime Time on Sunday on the Beeb. We've already been spanked once on live TV this season at home, let's hope for a closer game against City. 3 tough games now, all 3 are in form…Just have to hope City rotate their team a bit and lack cohesion. 3-1 loss though IMO.
We have more to play for than they do…namely league position. City are only playing for pride now…I think they turned on the gas against Liverpool to prove a point. Hoping they will be a bit more relaxed against little old Saints.
We're going to get hammered aren't we!
Chelsea beat City and then lose to West Ham and City now slaughter Liverpool that gives us hope that City are a bit patchy so might not be so fired up for this one.
The one thing you can be sure of is that City won't sit deep and invite us on to them. They'll attack us from the off, which plays right into our hands, the hapless fools…I almost feel sorry for them.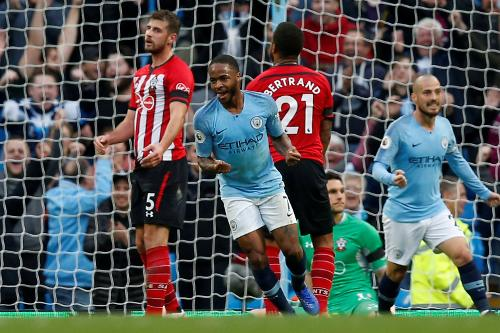 Think we'll win this 6-5.
Play the kids to rest everyone. Lose 10-0 and the win then remaining games and qualify for Europe…Guaranteed to be in every quiz for years to come
Optimism fades…
Such a strange season. Some of the most disappointing of home results experienced, and a whole raft of great choices for away performances. I really do hope it levels out next term. Its not healthy going from such lows to great highs.
Anybody watching the City vs Scousehampton match? OMG!
I'm a little scared. They look rampant. Even a complete rotation will leave us facing some real class.
They can take KDB off now if they wanted. Let him put his feet up. Alongside Mahrez. And Silva. And Silva.
De Bruyne is an absolute wizard. Never get tired of watching him.
City look rampant…I'm scared.
We're going to need Shane as an out ball for this one I reckon.
Europe 6 points away, relegation 13 points away.